In today's world, where various types of Industry Segments are evolving on the same hand; managing these business with advance level of technology is also meant to be the most prominent or say demanding feature for every mankind. Recently one of our customer who managed the Valuation and Inspection services in the field of Survey; had a major requirement to access multiple images with various features within Sage CRM.
New Stuff: How to alter View Script Field's Data Entry size in Sage CRM
As we all know Documents being an integral part of any business, Sage CRM has provided a systematic way to handle this. However, to achieve the above requirement we ended up with few customizations. Below is the article of how the customized module exactly looked like.
To capture the evaluation & inspection details done at the time of Survey, Sage CRM's Case entity was made use of. The Standard Documents tab available against every Case record was used to add as many images as required. However to view or to access all these images at a single go, user would have to click on the View Images button as shown below.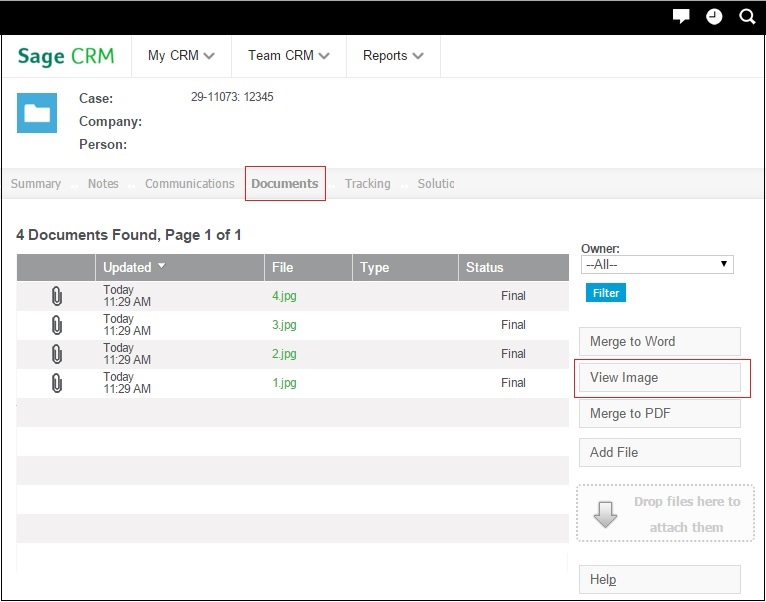 Once clicked, all the images stored against that particular case record would be displayed in a new pop-up window as shown below.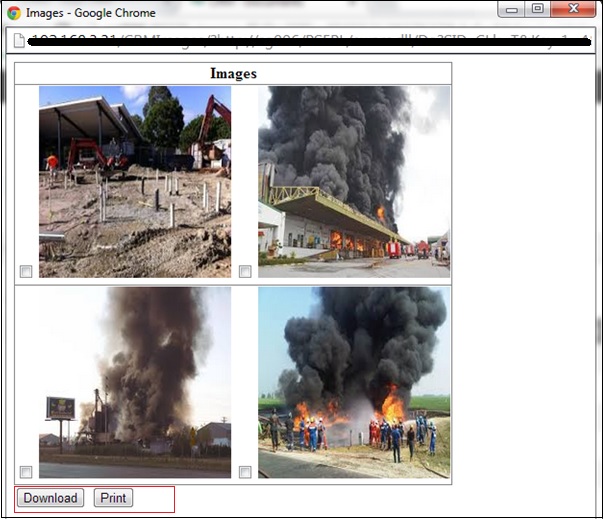 Here user can view all the images added on one single screen; along with the provision to download or print the image (s). Sage CRM's flexibility to add as many documents (images) as required along with these customization to download or print multiple images without any intervention of other tool; will prove beneficial to many of the Image Processing Industries.
Also Read:
1. Problem displaying Images in Crystal Reports
2. Show Products Images on Product Summary
3. Showing images in Sage CRM Reports
4. Embedded Images in Email Templates
5. Label Printing process within Sage CRM