In our earlier post, we had explained how to display Sage 300 Customer Document History in Sage CRM Self-service.
https://www.greytrix.com/blogs/sagecrm/2016/02/22/display-sage-300-customer-document-history-in-sage-crm-self-service/
In this blog, we will explain you how Customer Aging can be displayed in Sage CRM Self-service.
New Stuff: What's New – GUMU integration is now compatible with Sage 100 2016
In Sage CRM, Customer Aging is displayed under Customer Statistics tab of Sage CRM Company. Refer below screenshot.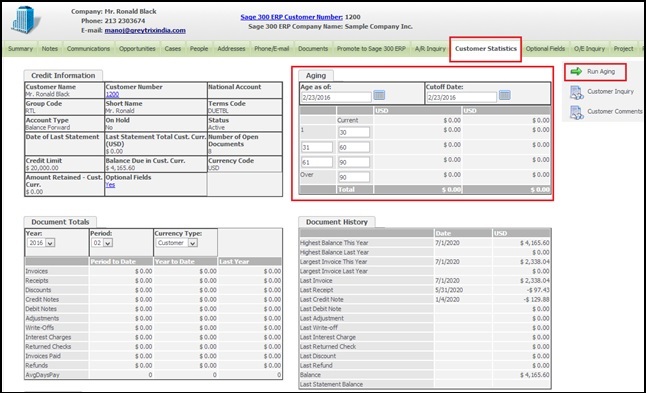 Sage CRM users can select Age As of and Cutoff Date and click on Run Aging button to print Sage 300 Customer Aging Report.
In Sage 300, you can find Customer Aging report under Open Accounts Receivable | A/R Transaction Reports | Aged Trial Balance.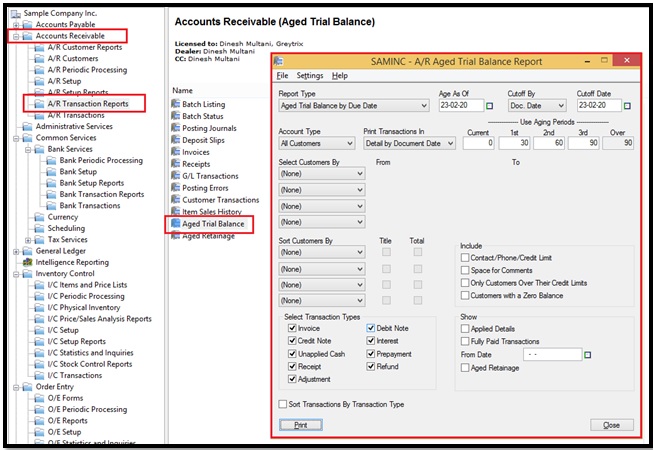 Customer Aging report groups outstanding Transactions or balances into a current period and four aging periods by Document Date or Due Date. It would be very useful to analyse your receivables. In Sage 300, it is designed using Crystal Reports.
Sage 300 users can print Customer Aging Report using Print button.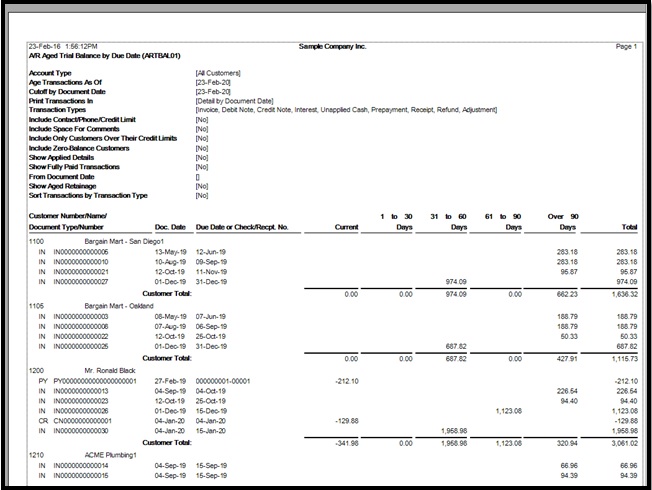 We have displayed Customer Aging Report in Self-service by modifying existing ASP pages. Refer below screenshot.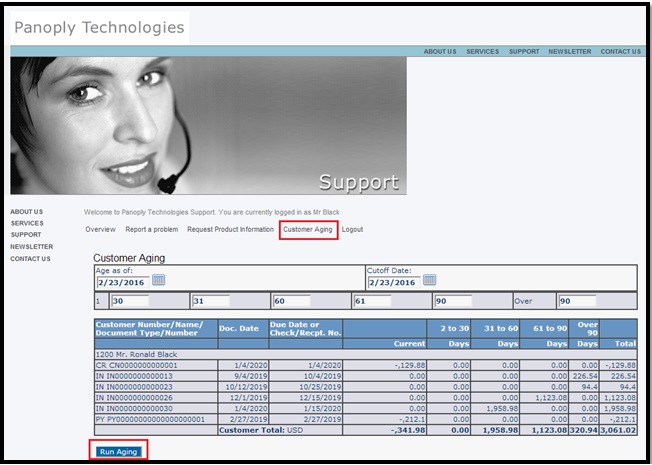 On the same lines, we can add other reports of Sage 300 into Sage CRM Self-service. For any assistance, feel free to write to crm@greytrix.com. We will be glad to assist you.
Also Read:
1) Self Service List Design
2) Communication Attachments in Self Service
3) Threaded Communication View in CRM Self Service
4) Handle Communications and Notes for a Case in CRM Self Service
5) Download Documents from Self-service site