We all have been experiencing various glitches in Sage CRM and ERP integration setup where few of them are related to product or discrepancies in system configuration. Recently, we have observed an issue while Promoting Quote to an Order. The error message says "Negative Inventory levels are not allowed for item 1293030 at location Mumbai". See screenshot below.
New Stuff: Enable Workflow against Quotes entity in Sage CRM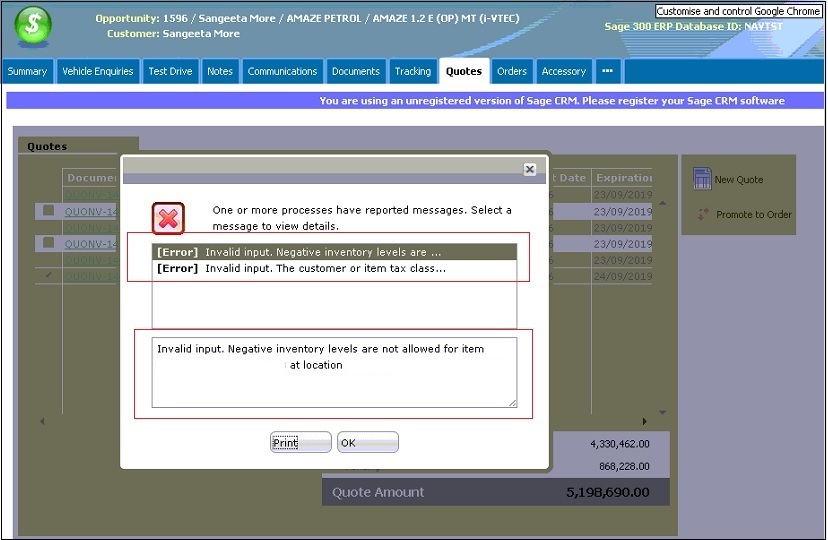 On examining this issue, we got to know that user has quoted an Item which is not tagged for a particular Location in ERP or we can say Item is not sell-able under this Location. So, to rectify this we have complete the configuration in ERP using below steps.
1. Login into Sage 300 ERP
2. Go To Inventory Control
3. Select Location Details option from List
4. Enter your Item Number and Click on Find button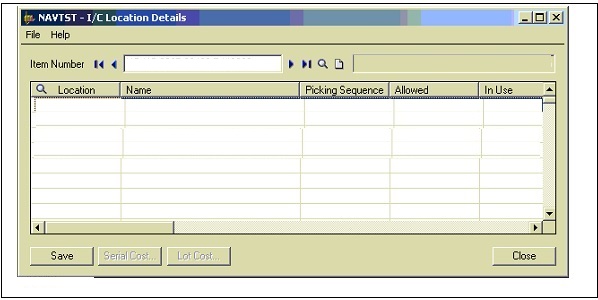 5. Now, you will get entire list of Locations.
6. Add the missing location and Click on Save button
Also Read:
1. Restrict Users from applying discount to entire Quote and Order
2. Remove Hyperlinks from Quote/Order Line Item Grid
3. Disable Delete Button on SWT Quote and Order Summary Screen
4. Working with integrated Quotes and Orders screen
5. How to enable Quotes & Orders tab against Opportunity?