Sage Insights – South Africa begins in the next two weeks starting 5th February and we are excited to be exhibiting there once again this year.
Greytrix – known for its award winning GUMUTM Integration framework would be showcasing its flagship products, GUMU™ for eCommerce (Magento) and GUMU Sage ERP X3 integration with Sage CRM which are built on the same robust GUMU framework along with our Sage 300 ERP and Sage CRM solutions.
 Do Drop by at our booth at Sage Insights 2015 – South Africa – Lets meet up!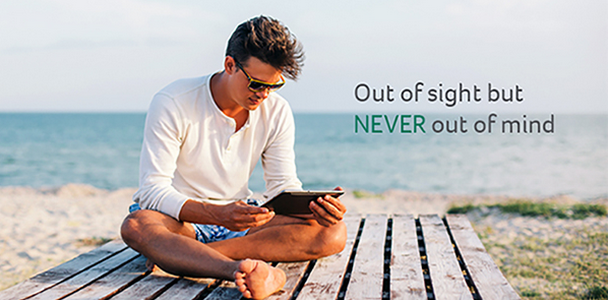 Apart from exhibiting, we also look forward to meeting our Sage Partner Friends and Sage Team at the event. Block your calendar for the following two days/time for our interactive 40-minute sessions at the event.
Greytrix sessions details at Sage Insights, South Africa,
Session 1: Sage 300 ERP: eCommerce (Magento) and 20 + New Released Add-Ons
Date and Time: 6th February 2015. (12h15 – 12h55 – Injasuti)
Session 2: Sage ERP X3: Sage CRM and eCommerce (Magento) Seamless Integrations
Date and Time: 7th February 2015. (09h15 – 09h55 – Injasuti)
In the first session on 6th February, we would showcase our eCommerce (Magento) Integration for Sage 300 ERP and 20 plus Sage 300 ERP Add-ons. So be it eCommerce Integration or Add-on modules like Apparel Solution, Document Attachment, Document Numbering and so on, this is a session that you must be attending.
The second session on 7th February would focus more on adding value to your Sage ERP X3 by integrating with eCommerce (Magento) keeping your business on 24x7x365 and Sage ERP X3 integration with Sage CRM, you don't just need to sell, you need to Sell More to your Existing clients and Sell How your Customers want to buy, fill these missing gaps all here under one roof.
Do join these sessions to get a walkthrough of our Sage EXP X3 and Sage 300 ERP offerings. Our offerings have been designed keeping business needs in mind and we hope to build relations for opening new horizons for everyone.
Along with these sessions, there will also be other sessions conducted by our Sage Partner Friends which we would be keen on attending. So with our hearts filled with anticipation and excitement, we conclude for now until we meet again at Sage Insights – South Africa!! Sky's the Limit.