In Sage X3 two tier installation for a client, we came across an error of user creation in database. While configuring the application server in console, we got an ERROR – Error while creating user. Please check file E:\Sage\X3V12\folders\X3\FILPLAT\x3v12_CrUsr.tra on server.(LibAdm.RunCreateUserSqlMainNT).
Also, Refer the below screen shot for the same error.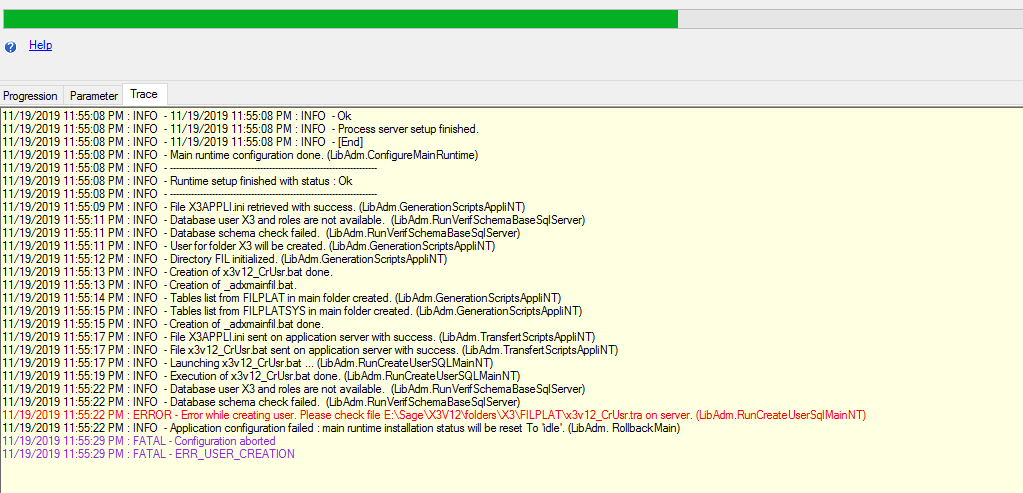 We investigated the error in back end files and got to know that this error occurs because of missing the Microsoft ODBC drivers. After installation of the same ODBC driver in a SQL and Application server, this error got resolved.