We all are aware of the need of clean and accurate data for any organization and how these duplicates make our life hell, no matter which industry or vertical we belong to. Take an example, you are looking for a specific record and you browsed to the respective tab, say, employees. When you filter the view, what you see is a list of similar looking employees and you are just clueless which one should you pick.

Also Read: Real-time, bi-directional, multi-company – Sage ERP Integration with Salesforce
On a similar note let's take another example, you created an opportunity for an account. Now, you go back to the account just to discover that related list of opportunities is empty, which leaves you puzzled. Where did the record go? In reality, it so happened that you created the opportunity for another similar looking account.
In addition to the hassle that you face while working with these duplicate data, you even pay for this trouble as you pay for the extra space for this redundant and wasteful data.
There is an easy way to get rid of such troubles. And the solution is duplicate management feature in Salesforce that was introduced in the Spring 15 release. Duplicate Management uses Data.com technology but does not require a Data.com license. This feature enables you to create matching rules for the objects that should be checked for duplication. The rule also allows choosing the exact or fuzzy match option you want to perform while looking for duplicates.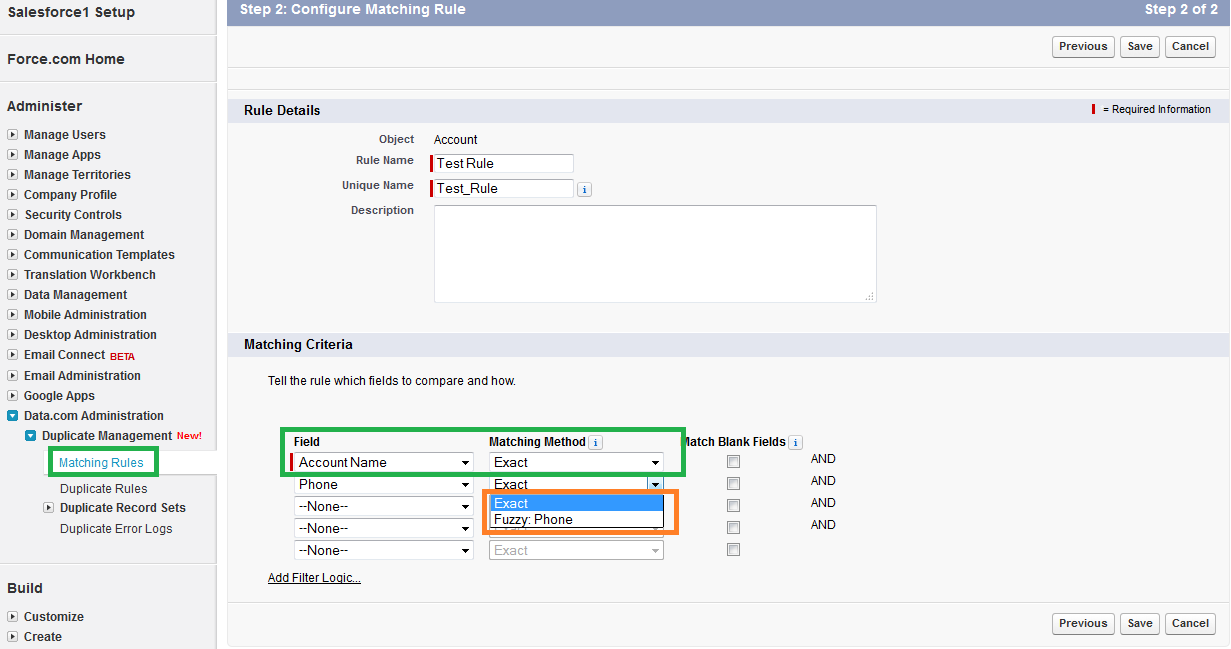 Once you have matching rules ready, you can create your duplicate rules that dictate what action should be taken if a duplicate match is found, like do you want to allow or block the duplicates and what kind of message you would like to pop to the user if a duplicate record(s) is found etc. This feature also allows the matching of cross object records based on mapped fields.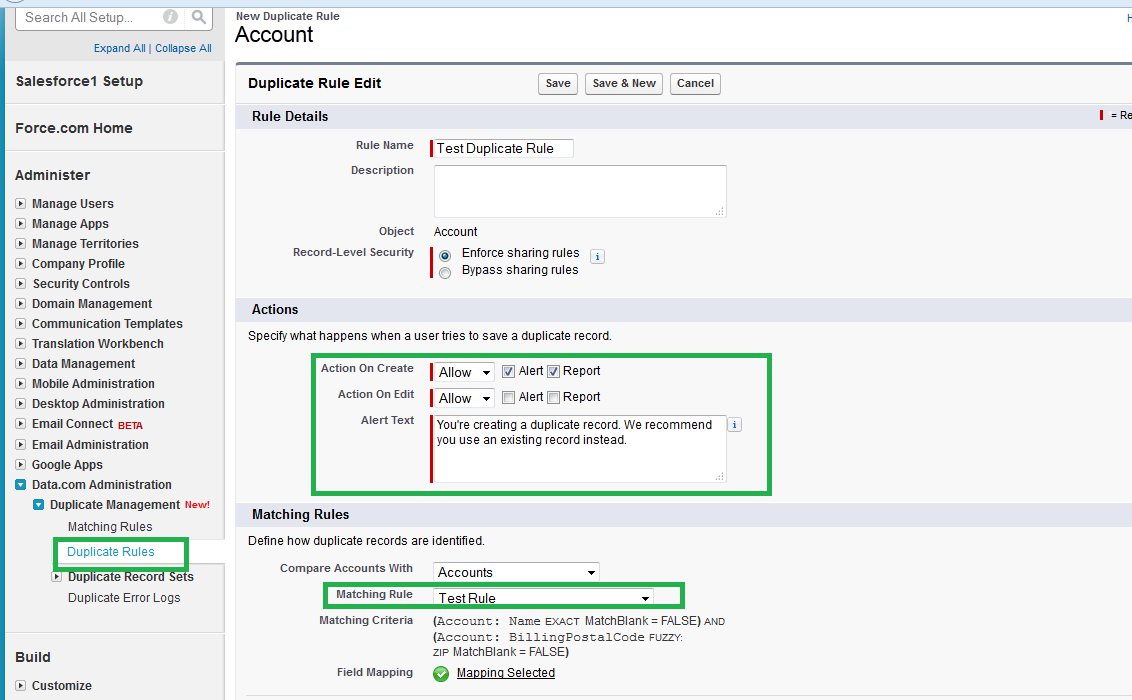 Once you have your duplicate rule activated, whenever the user tries to create a record for this object, the matching records are looked for and the user is prompted with an alert.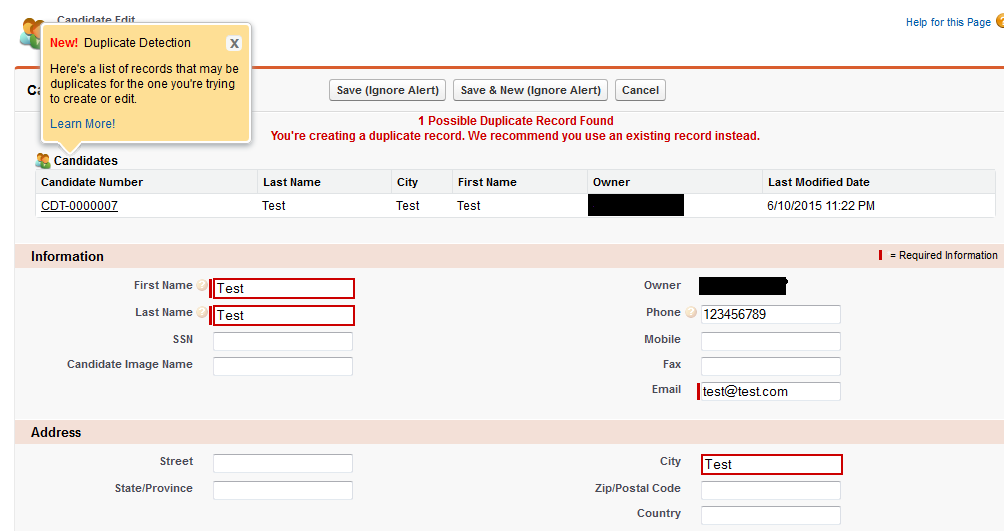 This boon ensures that all the data created a post the rule activation are matched with the saved configuration, but it is incapable of correcting the past records already existing in the organization. However, there are ways to get rid of these duplicates though apex jobs and a bit of customization where we would be glad to help.
Enjoy the wonderful experience of working with clean data.
About Us
Greytrix as a Salesforce Product development partner offers a wide variety of integration products and services to the end users as well as to the Partners across the globe. We offers Consultation, Configuration, Training and support services in out-of-the-box functionality as well as customizations to incorporate custom business rules and functionalities that requires apex code incorporation into the Salesforce platform.
Greytrix has some unique solutions for Cloud CRM such as Salesforce integration with Sage Enterprise Management (Sage X3), Sage Intacct, Sage 100 and Sage 300 (Sage Accpac). We also offer best-in-class Cloud CRM Salesforce customization and development services along with services such as Salesforce Data Migration, Integrated App development, Custom App development and Technical Support to business partners and end users.
Greytrix GUMU™ integration for Sage ERP – Salesforce is a 5-star app listed on Salesforce AppExchange.
For more information, please contact us at salesforce@greytrix.com. We will be glad to assist you.
Related Posts