Many a time due to various unpredictable reasons, we encounter numerous errors while browsing over the web some are known and some are not, since not everyone has wisdom about the errors that are encountered on the screen. So in this blog, we are focusing on understanding the basic troubleshooting steps to perform if ERROR [IM002] occurs while accessing the SData URL over the web. Refer to the below image for ERROR [IM002] [Microsoft][ODBC Driver Manager] Data source name not found and no default driver specified.

ERROR-IM002
As you all know for accessing SData over the web User need to enter their Sage 100 Login credentials. So, in order to resolve the above-encountered error, one needs to ask the "Administrator" or any user with appropriate rights.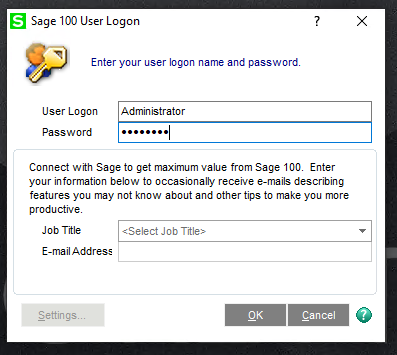 Sage-100-ERP-Logon
Solution/Resolution
Firstly, the user needs to log in to the Sage 100 ERP application for identifying the problem. You should be using the same User used for accessing SData over the web.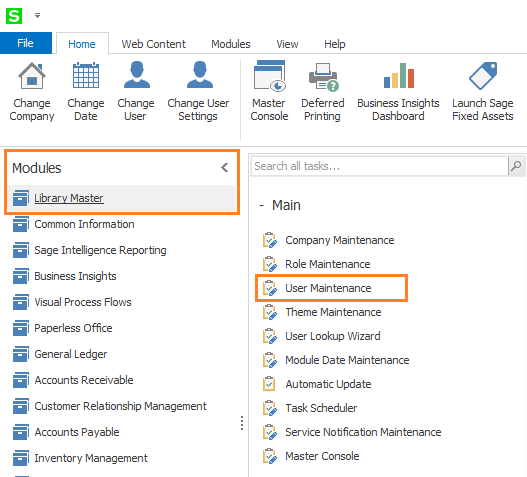 Library-Master-Module
Secondly, click the "User Maintenance" sub-module, which will pop a screen. Where you need to specify the User Logon Name for accessing SData. Refer to the below image: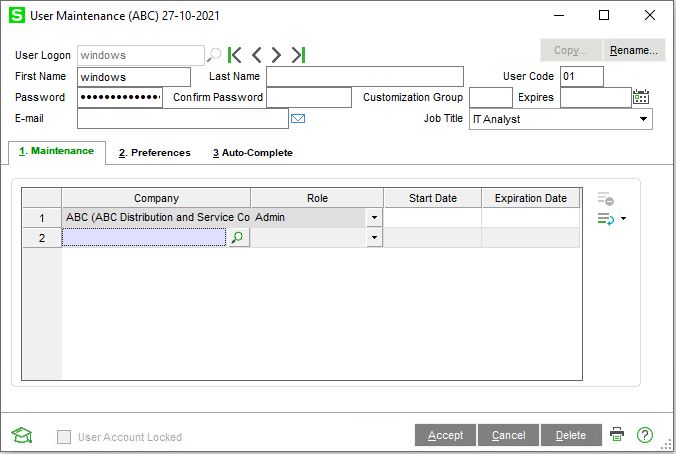 User-Maintenance-Module
To counter this IM002 error we have to reset the password. For this, clear the Password field, enter a new password. After that, re-enter the same password in Confirm Password. Finally, click on "Accept".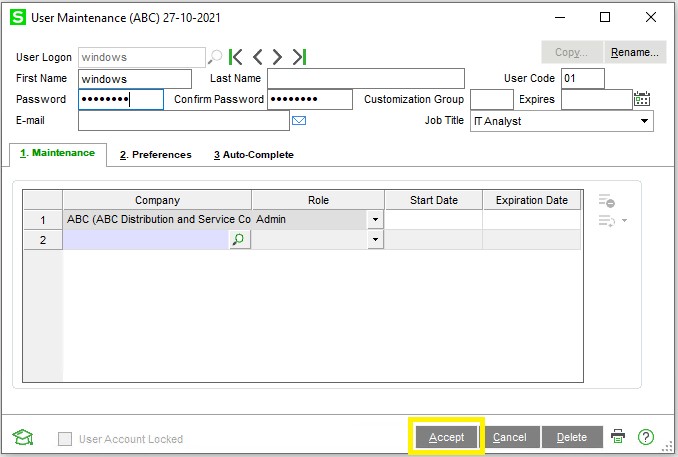 Reset-Password-Module
Finally, after performing the above steps just restart the IIS.
Conclusion
This error is caused due to missing files related to DNS. When you reset the password and restart IIS, it restores all the default files. In conclusion, now if you access SData, it will be shown as in the below image.

Working SData
In conclusion, by using the above steps you are able to login & are able to use the SData web service again. If you still have concerns, you can write them to us and we will reach out to you with the same.
We hope you may find this blog resourceful and helpful. If you still have concerns and need more help, please contact us at salesforce@greytrix.com.
About Us
Greytrix – a globally recognized and one of the oldest Sage Development Partner and a Salesforce Product development partner offers a wide variety of integration products and services to the end users as well as to the Partners and Sage PSG across the globe. We offer Consultation, Configuration, Training and support services in out-of-the-box functionality as well as customizations to incorporate custom business rules and functionalities that require apex code incorporation into the Salesforce platform.
Greytrix has some unique solutions for Cloud CRM such as Salesforce Sage integration for Sage X3, Sage 100 and Sage 300 (Sage Accpac). We also offer best-in-class Cloud CRM Salesforce customization and development services along with services such as Salesforce Data Migration, Integrated App development, Custom App development and Technical Support to business partners and end users.
Salesforce Cloud CRM integration offered by Greytrix works with Lightning web components and supports standard opportunity workflow. Greytrix GUMU™ integration for Sage ERP – Salesforce is a 5-star rated app listed on Salesforce AppExchange.
The GUMU™ Cloud framework by Greytrix forms the backbone of cloud integrations that are managed in real-time for processing and execution of application programs at the click of a button.
For more information on our Salesforce products and services, contact us at salesforce@greytrix.com. We will be glad to assist you.
Related Posts