So far we've explored the way through which we can define the budget for individual accounts, check out the same on https://www.greytrix.com/blogs/sageaccpacerp/2013/11/11/define-budgets-in-sage-300-erp/. Now, we will look into another methodology which will be helpful in updating the budget for multiple accounts at one shot. Here, we will use a macro that comes with Sage 300 ERP which can be accessed through Macro folder present at Sage application path. Using this macro we can export and modify existing budget of GL accounts in excel sheet and then import the same in Sage application in single click.
Let's consider an example where we are required to load a budget for range of accounts in fiscal period 2020:
First step to proceed with this is to open the excel macro with name BUDGET present at Sage application path. In opened excel sheet, click on Retrieve Budget to fetch the budget data defined for range of accounts. As soon as you click on Retrieve Budget, Open Company screen will pop up in which you have to enter the Admin password of the company with required company's database name and session date.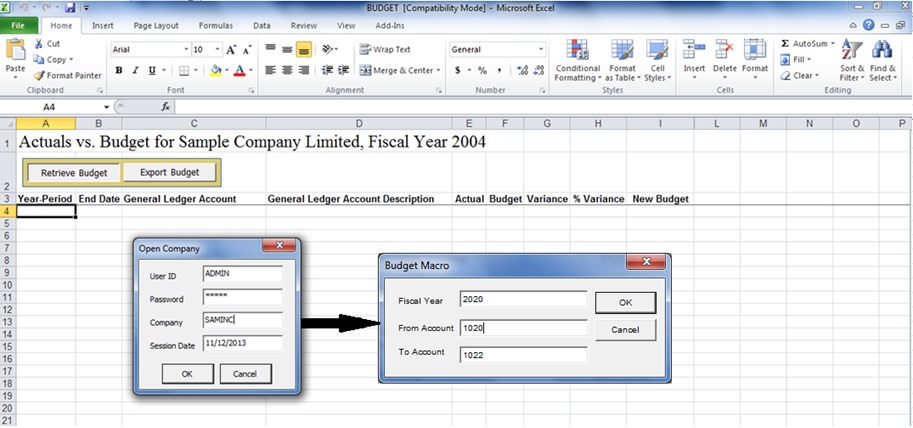 On clicking OK, system will ask for the range of accounts with fiscal year for which you want to retrieve the budget. So, enter the required details and retrieve the data.
After that, key in the new budget for every period of accounts as shown below: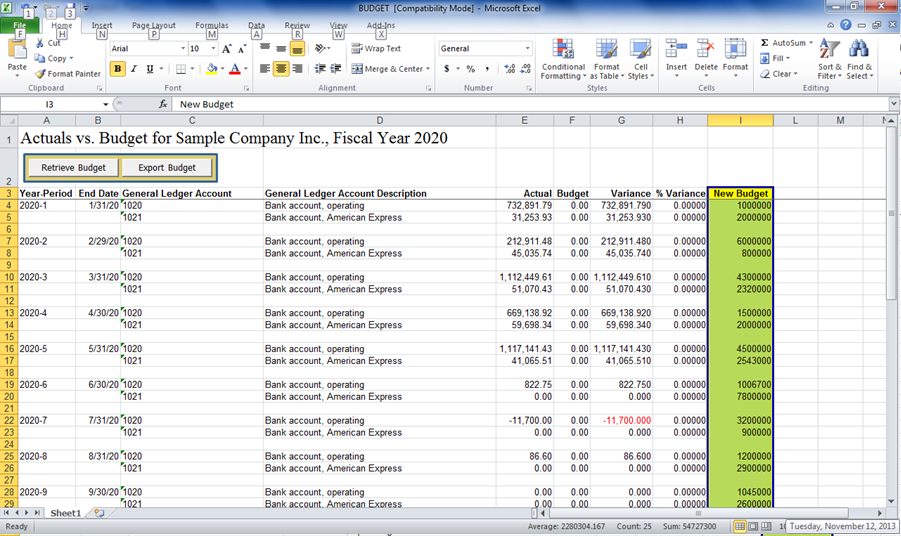 New Stuff : Process Customer Refunds in Sage 300 ERP
Going forward click on Export Budget and enter the Fiscal year in which you want to update the new budget in Sage 300 ERP.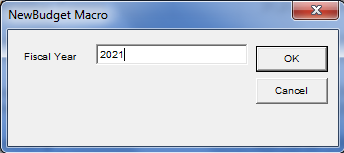 Finally, move to Budget Maintenance screen in Sage 300 ERP and review the updated budget.
Hence, we can say that this way of uploading budget in Sage 300 ERP is faster and simpler than the one where we need to load the budget individually for each and every account. However, uploading the budget in Budget Maintenance screen has its own significance when it comes to updating the budget for single account for particular fiscal period because in that case it will be time taking task to retrieve and export the budget using excel.
Also read :
1. Quick Journal Entry in Sage 300 ERP
2. G/L Segment Code Vs. G/L Optional Fields
3. Financial Reporter Commands in Sage 300 ERP
4. Fiscal Set Comparison in Sage 300 ERP 2012