Bottom line profit is the first thing many investors use to measure a company's profitability. Bottom line profit indicates to investors, analysts and lenders your company's net income for the month, quarter or financial year and hence whether you are a profitable investment or not.
The reference to "Bottom "describes the relative location of net income figure on company's income statement. It will always be the last line at the bottom of page. This reflects the fact that all the expenses have already been deducted from revenue and there is nothing left to subtract.
Our Other Blogs : Sage CRM | Sage ERP X3 | Salesforce.com
Bottom line profit analysis is important because it allows you to measure how profitable a company is. This analysis also indicates a company's market position and competitive standing.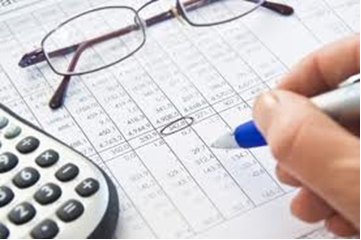 In Sage 300 ERP (previously known as Sage ACCPAC) General ledger Module , the Financial Reporting tool allows you to easily create income statement to analyse Bottom line profit of the company. The Financial Reporter is a powerful reporting tool that uses Microsoft Excel to process, format, graph, and print general ledger data. General Ledger seamlessly connects with all modules and is the key to maximizing the efficiency and accuracy of your financial data.
The financial Report is based on a few simple concepts.
1. It is a spreadsheet containing functions that read data directly from General Ledger.
2. A financial statement specification is a structured description of the statement you want to produce.
3. When creating a financial report in Financial Statement Designer, you can enter formulas that allow you to drilldown to associated transactions in the resulting report.
The financial Reporter has five commands on FR Menu that make it easier to create and edit Financial Reporter specifications. The commands are:
1. FR View : Generates financial statements from report specifications.
2. FR Paste: Inserts Financial Reporter functions, account numbers, and selection criteria.
3. FR Clear: Clears a previously generated financial statement.
4. FR Options ; Lets you carry forward the opening budget and opening quantity amounts on a financial statement from the year prior to the one you are inquiring on.
5. FR Drilldown: Lets you drilldown to associated transactions after you generate a financial statement that contains formula for transactions
In Sage 300 ERP there are couple of pre-configured financial report templates named as 'incsum01','insum02' and 'insum03' in which you can easily analyze your Company's Bottom line data.
Also Read:
1. Top Line Margin in Sage 300 ERP
2. Financial Reporter in General Ledger Module of Sage 300 ERP
3. Financial Reporter Commands in Sage 300 ERP
4. Financial Budgeting in Sage 300 ERP
5. 5 Steps to Intelligent Reporting using Sage 300 ERP