Top line Refers to company's gross sale or Revenue. A company's income statement shows the sales, revenue, expenses and profit for an accounting period. The top line represents the gross sales which is the total functional currency value of sales and revenue during an accounting period.
The word "top" relates to the logic that on a company's income statement the first line of the financial statement is generally reserved for gross sales or Revenue. A company that increases its revenue is said to be "growing its top line" or "generating top line growth".
Sage 300 ERP Order Entry Module can provide you report to analyze Top line of your products.
You can view Top line through Order entry >> O/E Reports >> Sales History.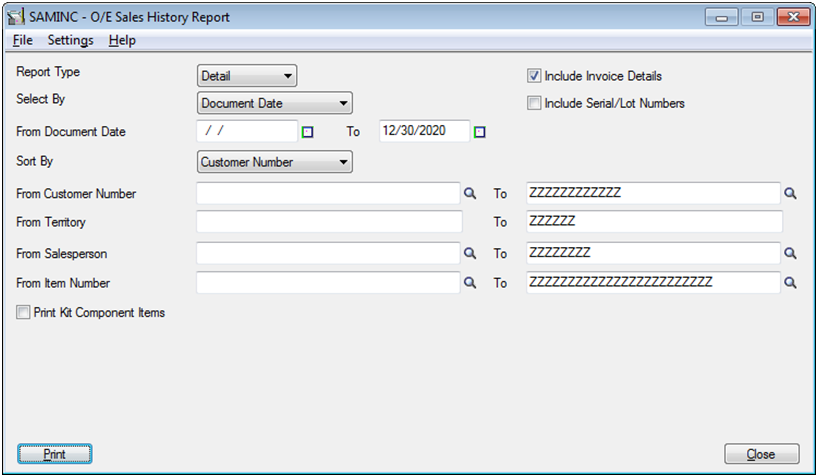 Our X3 Blogs: Sage ERP X3 – Tips, Tricks and Components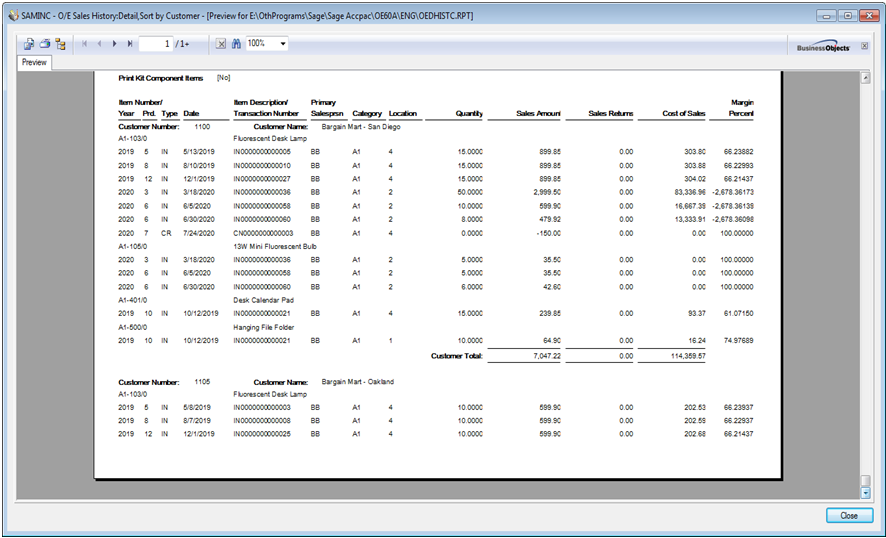 In the above report, Sales Amount column indicates top margin of your company. You can analyze this top margin document wise, customer wise, product wise and salesperson wise. You can get this margin in summary as well in detail level. You can make comparison of Top margin for your company between 2 periods also.
Another important column of this report is Margin Percent which displays your gross margin based on Product/ Production Cost and Selling Price details entered in system.
This way you can view your Top Line as well as Gross Margin and decide on the right strategy to increase the Top Line and/or the margins on specific product lines and attain growth.
Also read:
1. Open Orders Inquiry for Sage 300 ERP Order Entry Screen
2. Sales Invoice Reversals in Sage 300 ERP
3. Sales History Report in Sage 300 ERP
4. Auto Insert associated Item in Order Entry Detail
5. OE Sales Register Report for Sage 300 ERP