Vendors are very important element in our business cycle. Maintaining vendor information and cost lists have always been an important factor before a company places the order.
As a company we know how important our purchase process and production are? We always need to know how much items are and from whom can the same be procured? Sometimes it becomes an important decision for the purchase department to look after vendor details and its supplying quality and price so that the present quality is not compromised.
New Stuff: Aged Sales Order Report in Sage 300 ERP
In general practice we compare few vendors with their items and then finalize the order over the compatible price. In Sage 300 ERP, you have got a provision to link up to nine vendors for an item in your inventory. It means that we can compare among nine vendors for an item with details and price.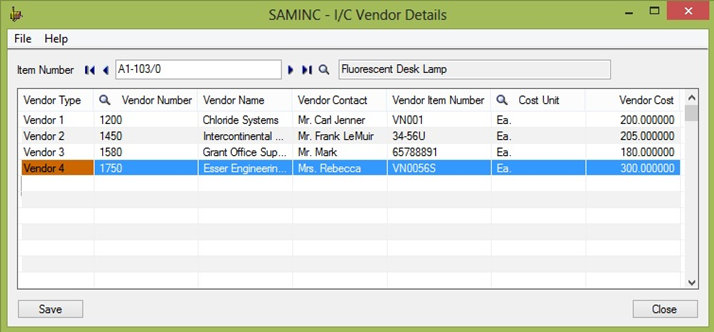 We can also update the cost and details of such vendors. Let say we keep buying an item from vendor ABC on 100$. Now ABC phones and say there might be increase or decrease in cost for that item by 10%. We can update vendor ABC details with cost in vendor details form. Same way we can update the vendor contact person name too. If in need you can also set the vendor position up or down to give rating.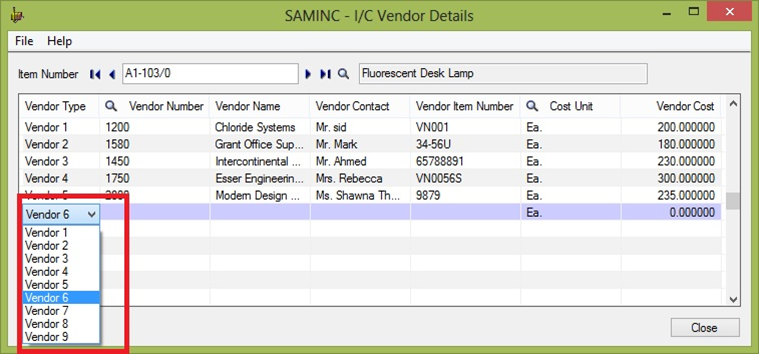 Sometimes there would be a need to give priority to few vendors on the basis of their supplying of good items, cost, lead time or services. In Sage 300 ERP, we can set the priority for these vendors to raise the orders.  In the figure above, there is a change in priority and vendor details.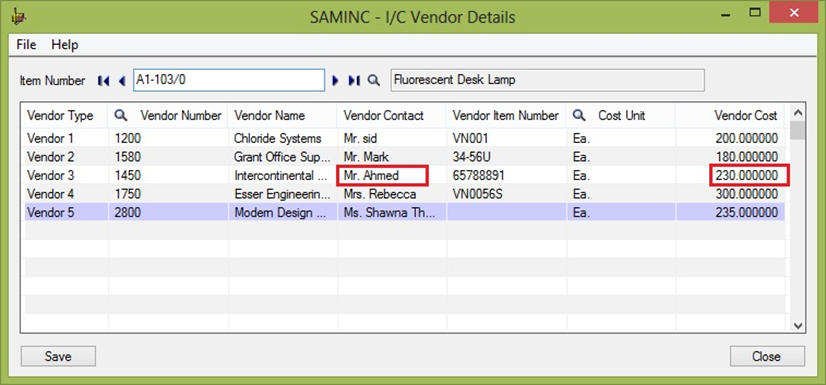 The main feature of this form is to check/compare vendor cost for a particular item. You can also check vendor history in vendor masters. However priority can be changed later if required.
Sage 300 ERP always makes it easy for purchases. It helps users keep the vendor details up to date. There are many features of Sage 300 ERP which will help you create the convenient and effective ERP systems which is often the core of our discussion through blogs.
Also Read:
1. Send Email to Vendor via Sage 300 ERP
2. Advance Payment to a Vendor
3. AP Vendor Activity in Sage 300 ERP
4. AP Vendor Ledger Report for Sage 300 ERP
5. Choosing Vendor Contract Cost over IC Vendor Detail Cost in Sage 300 ERP