There are situations when one would not wish the users to access the transactions enquiry of an item included in the Sales Orders/Purchase Order. To make this happen one can make use of a feature available in Security Groups and assign the same to the users who should be allowed to view the data.
One can navigate to Administrative Services => Security Services, below is the screenshot of the same. One check the highlighted option of Transaction Enquiry in Inventory Control module
The New Stuff :Define currency Exchange rate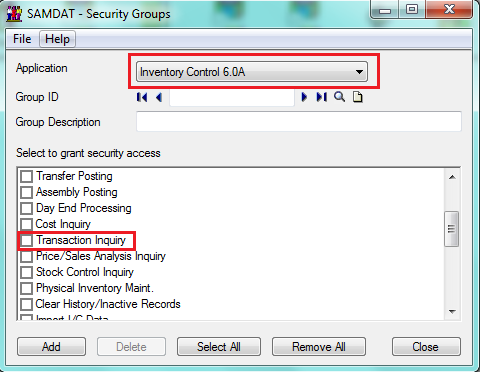 When one assigns this option to the selected user, then the user will get the below error message whenever trying to view the transaction details by clinking on the drill down option on any transaction screen of Order Entry/Purchase Orders.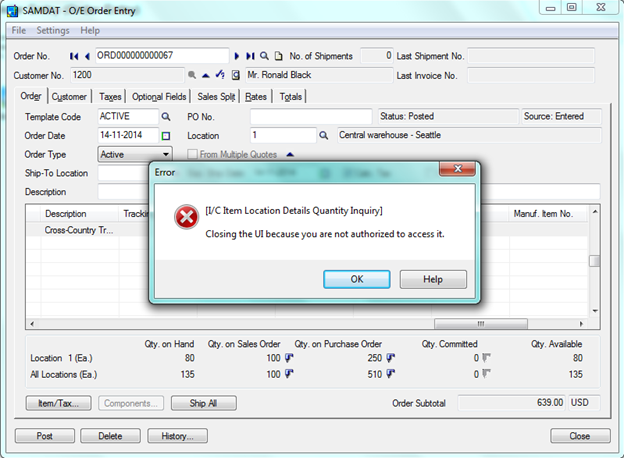 Hence by having this feature assigned to individual users one can control the security for that user.
Also Read:
1. Inventory Control Settings – Allow Items at All Locations
2. New Inventory Control features in Sage 300 ERP 2014
3. Sage 300 ERP – Inventory Account Set
4. IC Option – Allow Negative Inventory Levels
5. Inventory Control Settings – Allow Items at All Locations