In Sage 300 one of the best feature in purchase process is that it allows user to define additional costs against purchase receipts and Invoices. Users might be aware of the said feature of adding the additional cost but might have a doubt on how to reverse only the additional cost of GRN.
In this blog will see how only the additional cost is reversed which is applied on GRN.
Let's take an example: When Purchase department receives material, the GRN (receipt entry) is done and the additional cost is also added for Air freight expense. Refer the below screenshots for GRN and additional cost.
New Stuff:Migrate Sales Person from Sage BusinessWorks to Sage 300 ERP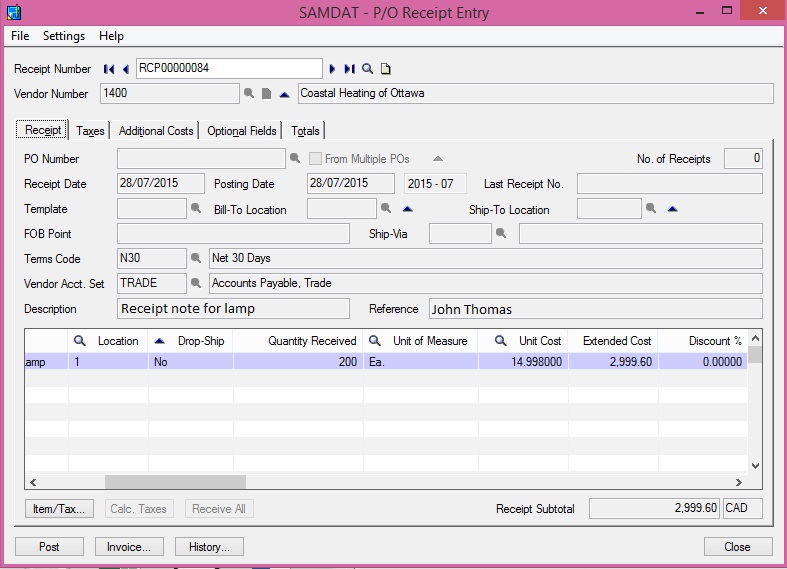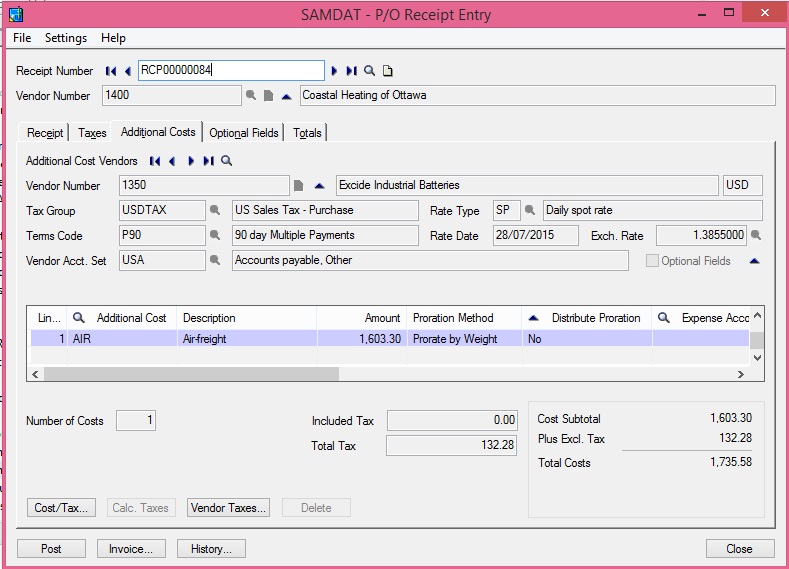 And now when the user creates the invoices by selecting the receipt number. In PO invoice entry UI 2 separate invoices will be created for the single receipt, one for the material vendor and other for the Air-freight Vendor i.e. additional cost invoice.
Refer below invoices.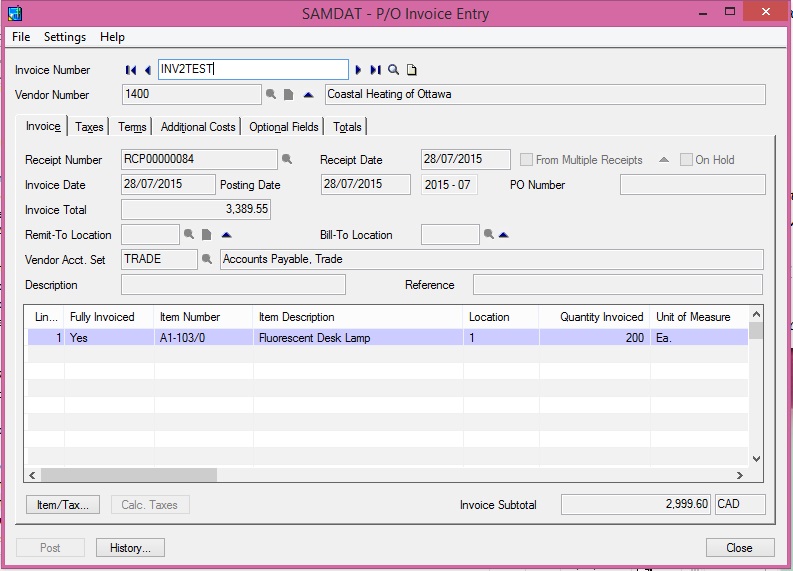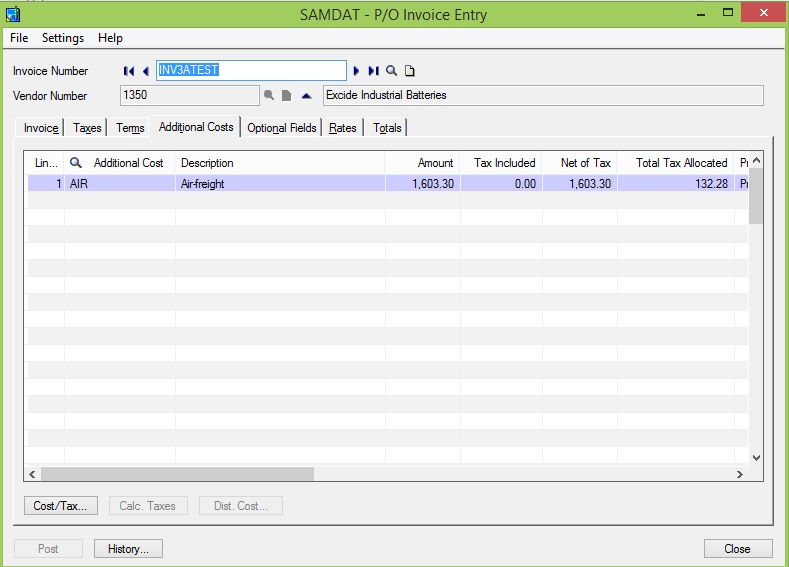 As we can see receipts/invoices /credit/debit notes are posted directly, but this invoices/credit/debit notes are reflected in Accounts payable only when the Day end processing is done for PO module.
Unfortunately the additional cost added to the GRN was not to be considered and needs to be reversed
For this scenario what user has to do is completely reverse the additional cost by passing a credit note against that invoice.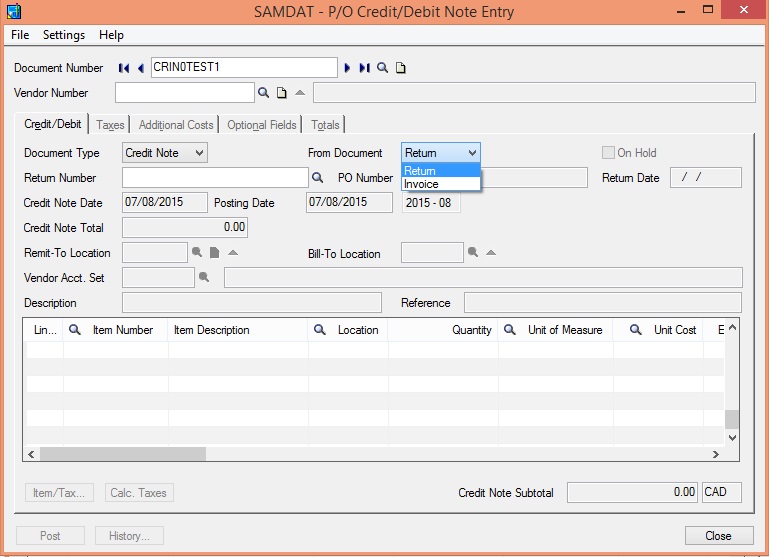 Referring to above screen shot follow the steps.
Select the Document type as Credit note and in From Document select Invoice.
Select the same date of additional cost invoice.
Select the Vendor for additional cost.
Click On additional cost tab, select the additional cost and enter the same amount booked in invoice.
And last step will be posting of credit note.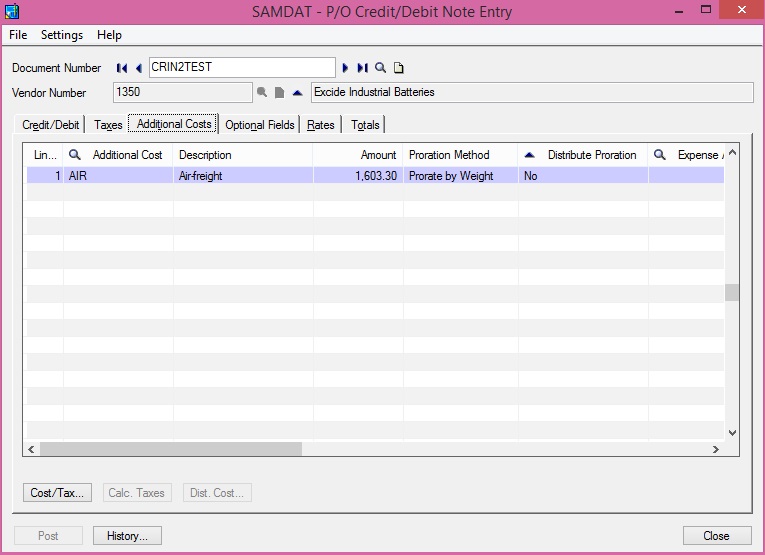 System will automatically take care of the Additional cost invoice which is reversed, when we run the Day End Processing.
To be continued…..
Also Read:
1) Additional cost taxes functionality in sage 300 ERP
2) GL Handling of Expensed Additional Cost – I
3) GL Handling of Expensed Additional Cost – II
4) Handling Additional Costs and its Variations in Sage 300 ERP
5) Landed cost in Sage 300 ERP