This blog discusses important features of Sage 300 ERP for the organizations which maintain Vendor and group statistics.
New Stuff: Database Error 98 in Sage 300 ERP
In order to access this feature user needs to navigate to Accounts Payable –> A/P Setup –> Options –> Processing Tab. Kindly refer to the below screenshot.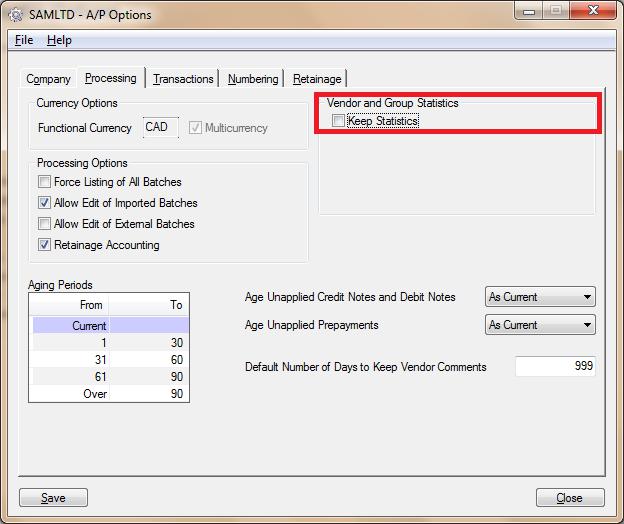 1. If User Uncheck the option "Keep Statistics" in AP Options screen under Processing Tab, then statistics for the transactions that are posted will not be included in the totals in the A/P Vendor group and A/P Vendors.
AP Vendor Groups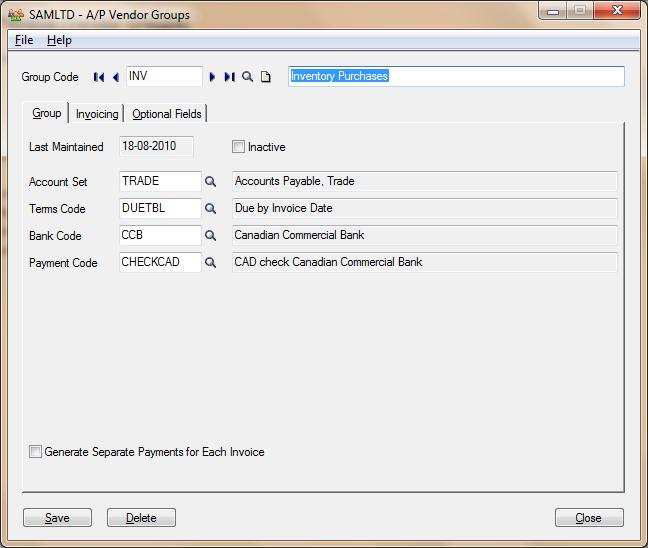 AP Vendor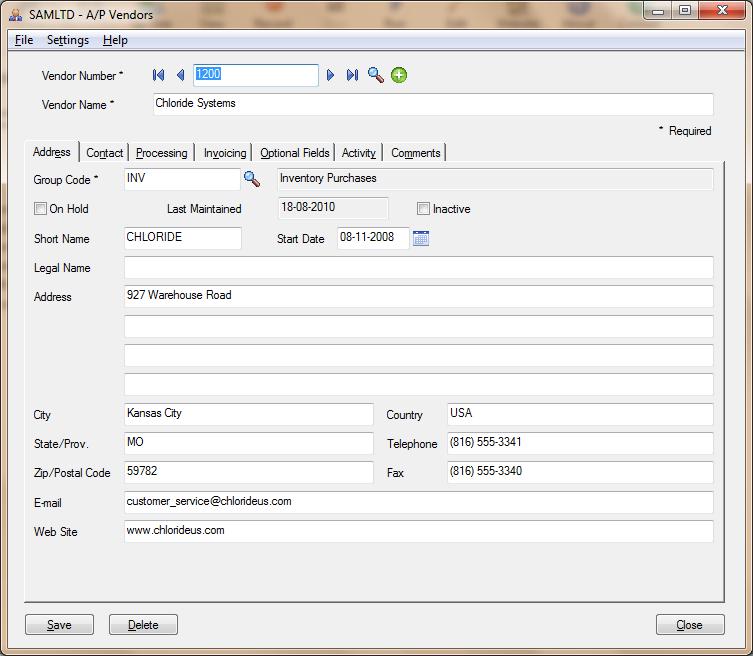 Above screen shows Group code "INV" mapped to Vendor Number "1200"
Here in both the screens AP Vendor and AP Vendor Group; We can see that Statistics Tab is not displayed; this is because we have kept "Keep Statistics" unchecked in AP options.
In order to maintain statistics for Vendors navigate to Accounts Payable  –>  A/P Setup –> Options–> Processing Tab. Check the option of "Keep Statistics".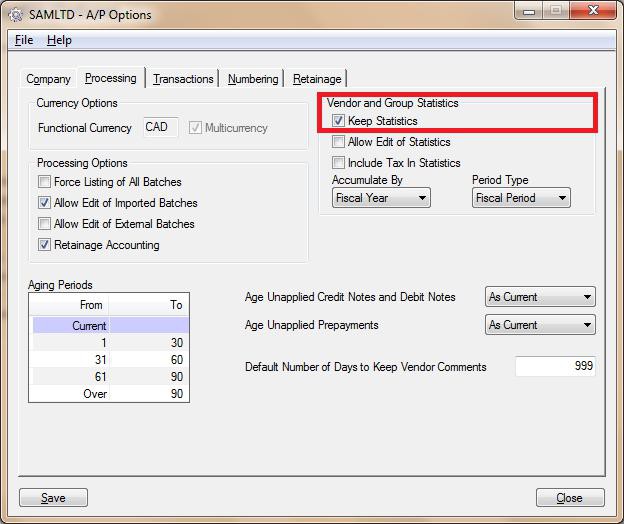 Before Transaction
AP Vendor Group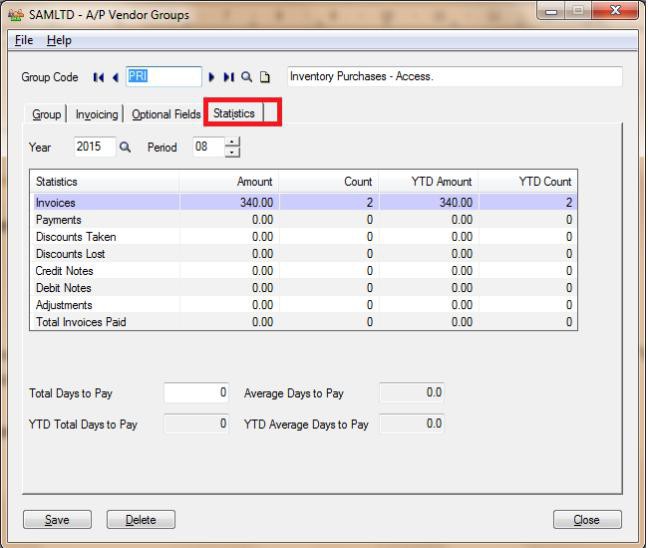 Above screen shows the statistics of Invoices for amount "340.00" and count "2.00"
AP Vendor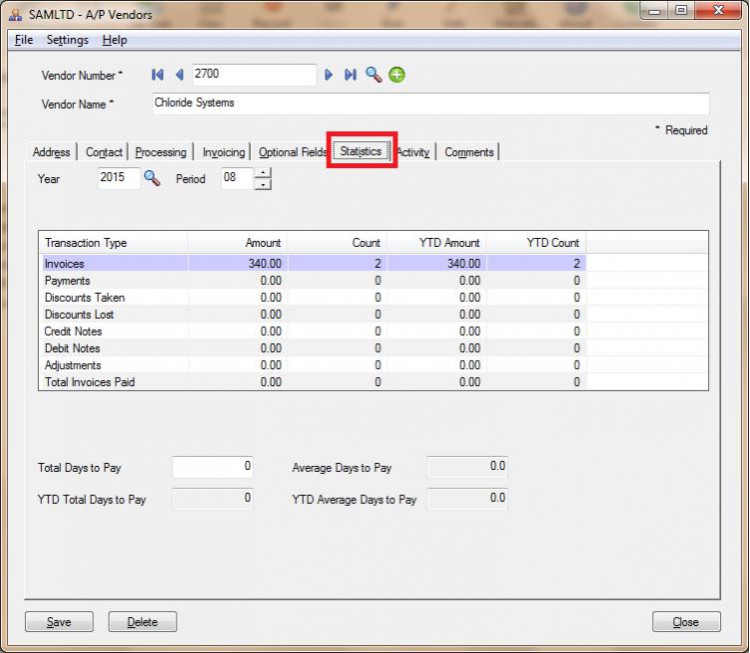 Above screen shows the statistics of Invoices for amount "340.00" and count "2.00"

Invoice Transaction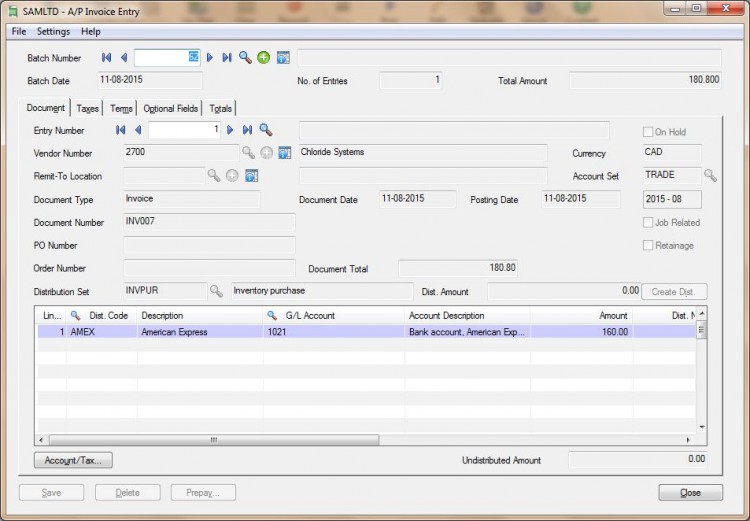 Above screen shows an Invoice of Amount "160.00" for Vendor "2700".
After Transaction
AP Vendor Group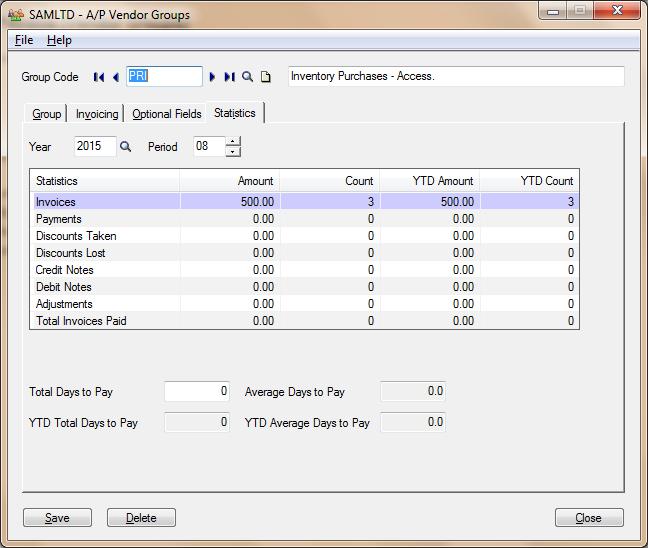 AP Vendor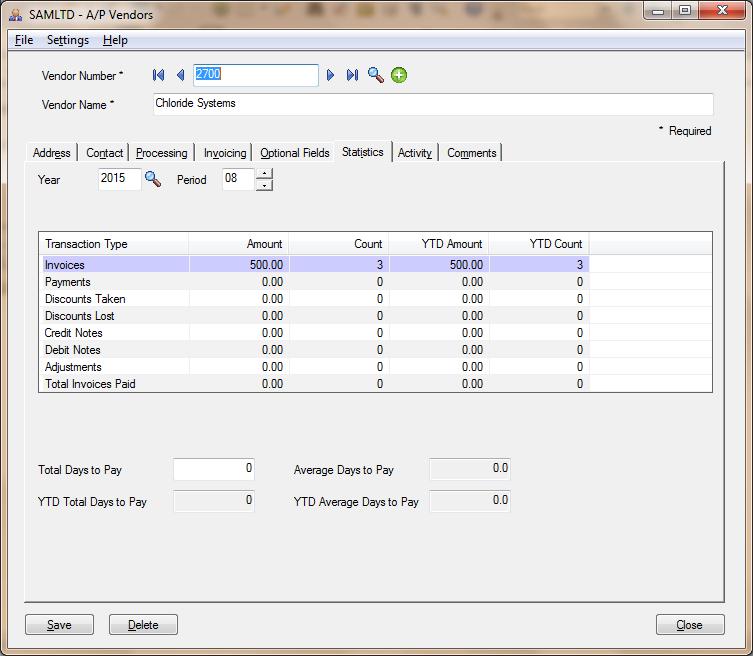 On Comparing Before Transaction with After Transaction statistics for Invoices, the amount has increased by "160.00" and the count has increased from "2" to "3" as the "Keep Statistics" option is checked under AP options.
This is how one can keep a track of the Vendor and Vendor group Statistics for a record.
Also Read:
1. Manage AR Item Statistics in Sage 300 ERP
2. Retainage Accounting
3. Default Settings for Accounts Payable Payments in Sage 300 ERP
4. Account Set wise Filter in AP Aged Payable Report
5. Terms Code feature in Account Payable in Sage 300 ERP