Sage CRM 7.3 is came up with a lot of valuable features which would enhance the efficiency of business users and especially in "Dashboard" area.
Nowadays, reporting of a sales representative can be done with the help of "Dashboard" and having a nice informative Dashboard has become an essential thing in any application when it comes to reporting and 360 degree view.
With the launch of Sage CRM 7.3 new Sales Dashboard are added by default. In today's blog we will see how can sales representative progress his/her opportunity from dashboard area.
New Stuff: Prepayment Process in CRM
Recently, I was working on Sales Dashboards to incorporate few gadgets as per client's need. I noticed one nice feature in "My Open Opportunity" gadget. This particular gadget displays list of Open and In progress opportunities assigned to a particular Sales user. Please find below screenshot for the same in which I have highlighted this in red.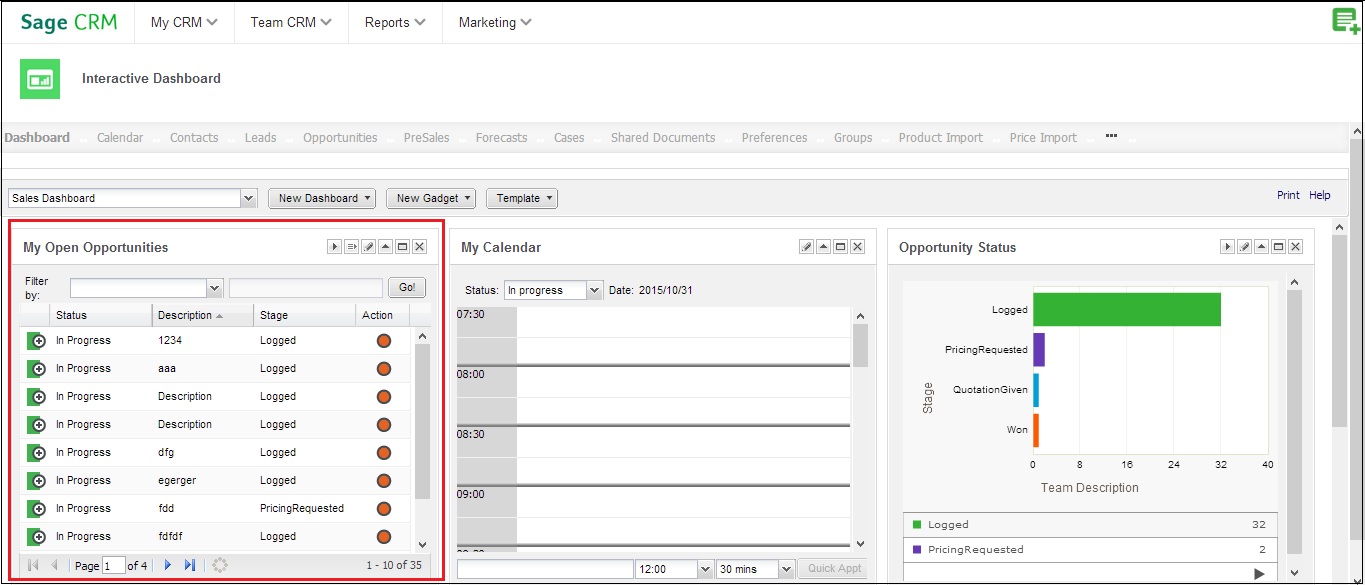 Now if you click on "Action" button in grid then Sage CRM opens a pop up which displays list of workflows actions associated with that opportunity. You can click and progress the opportunity there itself.
In other words, I will say you even don't need to go to opportunity summary screen to progress the workflow. This is very useful feature when it comes to situation where a sales representative wants to update his/her backlog in a short period of time. Refer below screenshots which will give you an exact idea about what I am telling.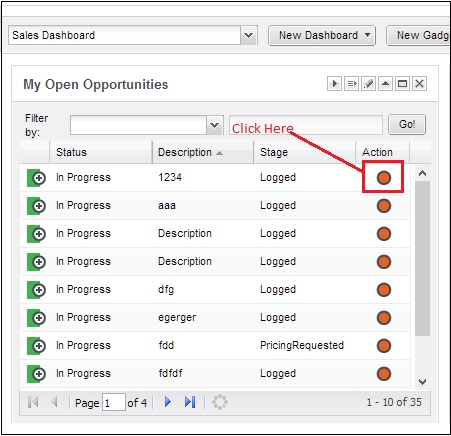 I can say a very useful and time saving feature provided by Sage. Thanks for the same to Sage CRM Development team.
Also Read:
1. Customer Dashboard with LinkedIn search
2. Monitoring Sales Team performance with the help of Dashboard
3. Actual vs Target Meter Dashboard Year wise
4. Sales KPI dashboard in Sage CRM 7.3
5. 360° Customer View on Sage CRM Interactive Dashboards