Reporting is the most essential part of any organization which improves business intelligence, decision making and knowledge management. When it comes to reporting mechanism of Sage CRM, I will say it is one of the best reporting tool. The latest version 7.3 of Sage CRM has bring lot of new dashboards and inbuilt reports which is helping business to analyze their data quickly, set up your goals and taking decisions. Actual Vs Target Dashboard is one of them.
New Stuff: Prepayment Process in CRM
In recent implementation, we came across one such scenario where customer wants Target Vs Actual dashboard should display target data on Yearly basis. By default it shows month wise target for that particular sales user.
I searched this particular report in report category and found the same under "Dashboard" report category. After analyzing this report I came to know that it was running on one particular Search Criteria. I simply changed that criteria and it worked for me. I followed below mentioned steps.
1) Go to Reports | Dashboards | Actuals vs. Target (Dashboard)
2) Click on Edit button of Actuals vs. Target (Dashboard).
3) It will display Report Details screen. Simply click on Continue button.
4) Next window will display search criteria for this particular report. Select "Between" option and put appropriate date value in date field. Refer below screenshot.



5)  Click on Continue button and Save the report and run the report. You will get target data in yearly manner.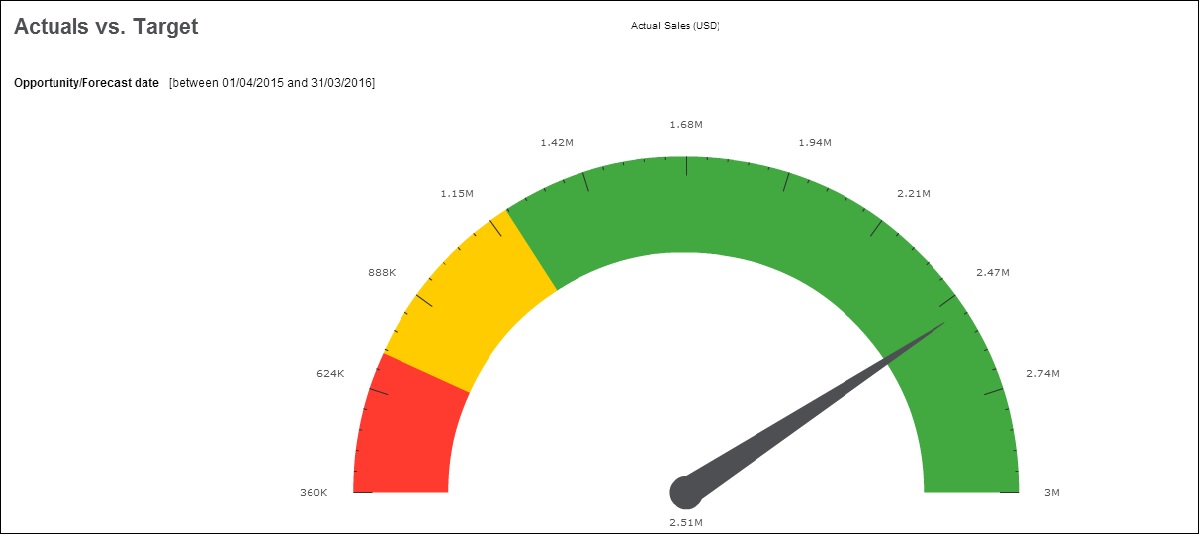 Hope you like this.
Also Read:
1. View Sage CRM Reports in PDF format from any Sage CRM screen
2. Get impressive PDF Reports by adjusting Report Styles in Sage CRM – Part 2
3. Include your Company Logo in Sage CRM Reports
4. Historical Reports – Opportunity Closing History
5. Steps to generate complex reports in Sage CRM using Advanced Find