Calendar control displays a calendar through which users can navigate to any day in any year. How about adding Sage CRM Calendar to be added into Interactive Dashboard? In this blog, we will explain how to add Calendar Gadget in an Interactive Dashboard.
New Stuff: Integrate your Sage CRM with your Sage 50 (US) accounting
Calendar Gadget is perhaps the easiest gadget to use as it is pre-set as a Template Gadget able to be dropped into an Interactive Dashboard. Follow below steps to add Calendar Gadget.
1) Click on New Gadget from Dashboard and select Choose Template from the dropdown.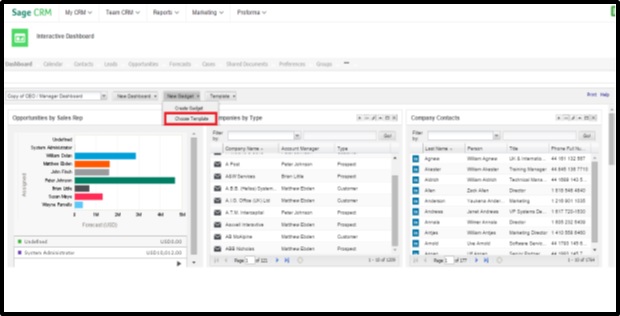 2) After selecting the Choose Template option you can then click to pick the Calendar Gadget to be added to your dashboard.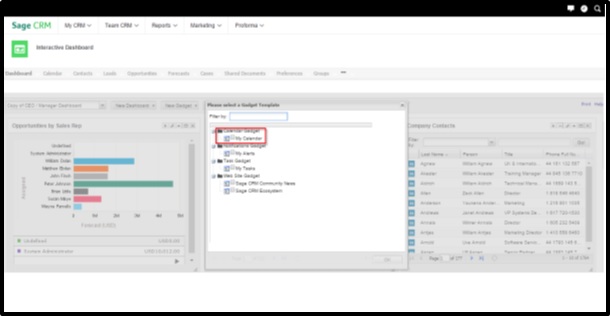 3) It will display current day's appointments for you. Within the gadget you can also enter new quick appointments.



4) If you want to check the calendar anytime into the future you can do that by clicking the date to allow the gadget to show the date picker.



Now user can add his follow up Tasks and Appointments within Sage CRM and can view all details through Dashboard.
Also Read:
1) Display Additional information on Calendar screen of Sage CRM Mobile App
2) Block your calendars for Greytrix Product session @ Sage Summit – 2015
3) Access violation error on Calendar screen
4) Can you use Calendar Control in your Self Service portal???
5) Mark Business Email field as Optional on Company Entry screen of Mobile Theme in Sage CRM v7.3