As we all know that Sage CRM comes with several features which enhance the product usability. In this blog we will be talking about Reports and its maintenance. As a standard offering Sage CRM comes with several reports which are available in different categories.
So, while implementing Sage CRM for a client we may need to remove the unwanted reports and category from the system before we release it to users.
New Stuff: Automatic Closure of Dormant Leads
To remove the Report Category, user has to navigate to below path:
1. Go to Administration.
2. Click on Advanced Customization option.
3. Click on System Menus option.
4. Search for ReportsTabGroup option and click on the hyperlink.
5. Remove the unwanted Categories from list and click on Save button. See below screenshot for reference.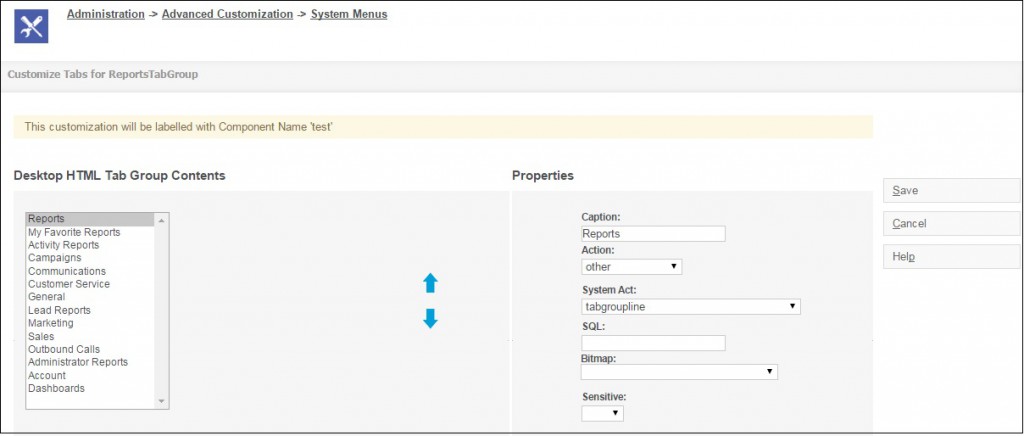 Also Read:
1) Error exporting reports to excel in CRM part 4
2) Restricting Reports data to authorized users
3) Access Rights to create new Reports in Sage CRM
4) Problem displaying Images in Crystal Reports
5) View Sage CRM Reports in PDF format from any Sage CRM screen