Reports module has been proved a very essential as well as important part of Sage CRM. Reports not only helps in getting a clear idea of the ongoing work but also provides an overview of the historical data from the past years.
In every Business organization, Managers or the Team Leaders are very much concerned to stay updated with the performance of their subordinates. The various reports styles such as charts, graphs, Lists, Cross-tab etc. has always been a demanding feature from every business world.
New Stuff: Allow Territories in Security Profiles
Though Sage CRM has provided some of the standard reports for every entity, incorporating amendments has always been a known task for the implementers of Sage CRM. A huge number of existing views proves helpful to a greater extent but there was no obvious way to identify which views belongs to the Reporting section and which does not.
To discover that, I learned that I needed to enter each view definition screen in turn to see if the view can be used.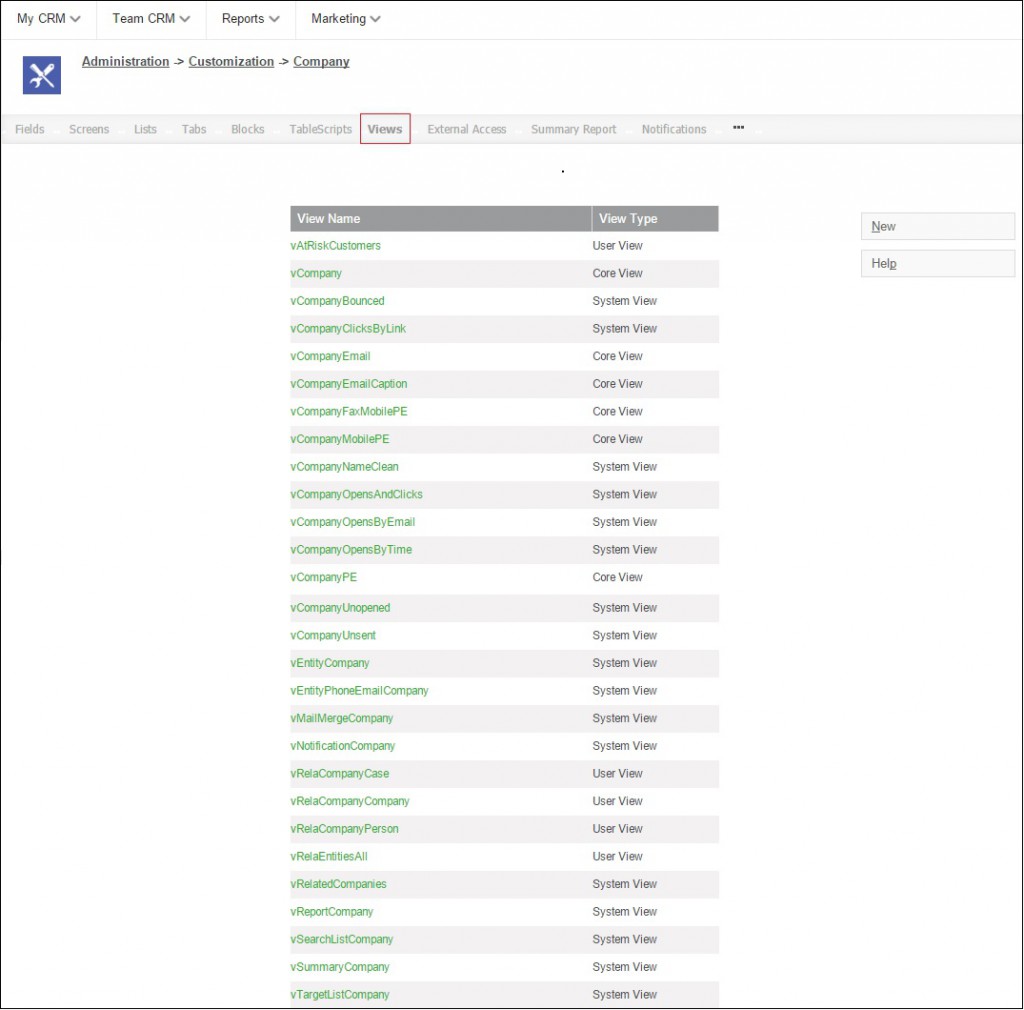 I didn't wanted to do that as the list never ended with a count less than 10 or so. Thus I created a SQL statement that would return the names of the views required.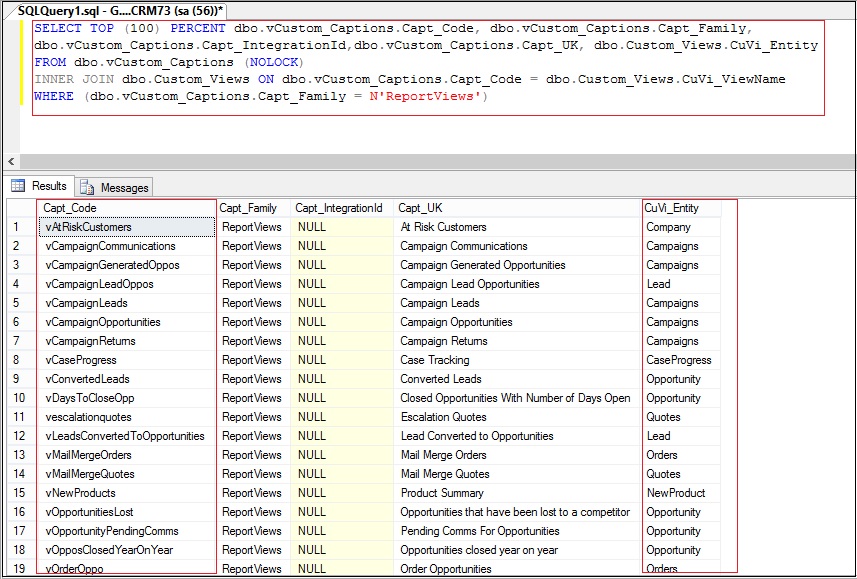 As shown in the above screenshot, it became a much easy task for the implementers to identify both the View name as well as the Entity linked with that particular view in short span of time.
Also Read:
1. Access Rights to create new Reports in Sage CRM
2. Problem displaying Images in Crystal Reports
3. Error exporting reports to excel in CRM part 4
4. New Tables, Views and Log files introduced in Sage CRM 7.3
5. You may need to recreate views manually – II