I was creating a transaction in X3 and was stuck as the Tax was not getting calculated. I was just wondering the reason for the tax not getting calculated.
I can say that "I discovered' that In order to calculate the tax you need to add the company code to the specific tax rate codes.
Below are the steps for adding the company code against the tax rate:
1. Navigate through Common Data -> Common Tables-> Tax rate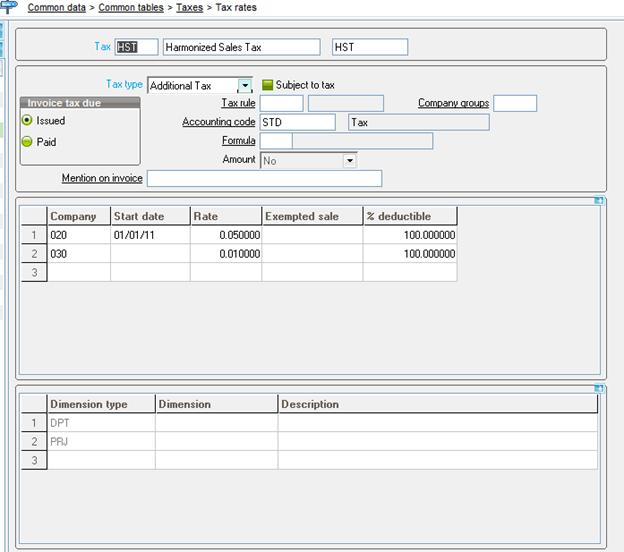 2. Select the tax rate and the select the company in the Grid and save the tax code.
Now if you use this tax rate for creating X3 Transactions then the tax rate will automatically be calculated as per the rate setup for the company.