1. Setup variable to be updated.

Note: Uncheck Expense notes
2. Setup Variable for a portal default value as well as the maximum allowable value to be claimed via the portal.
These can be configured as separate variables or can comprise the same variable.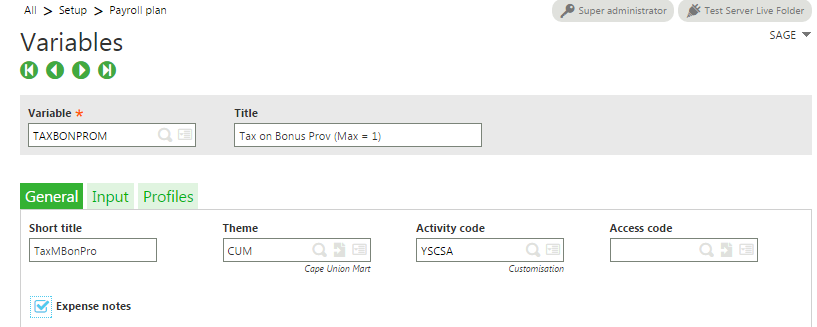 Note: Check the Folder, The variable for the default and/or maximum values will usually be a company or folder level inputs
3. Input the default and maximum values.
Access either folder values or company values and input the default and the max values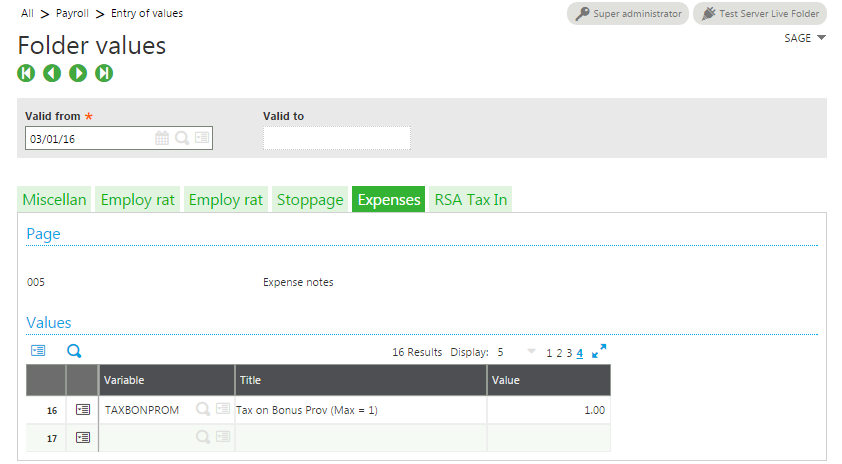 4. Create an Expense code.
This will be the option available to the employee to select from via the portal.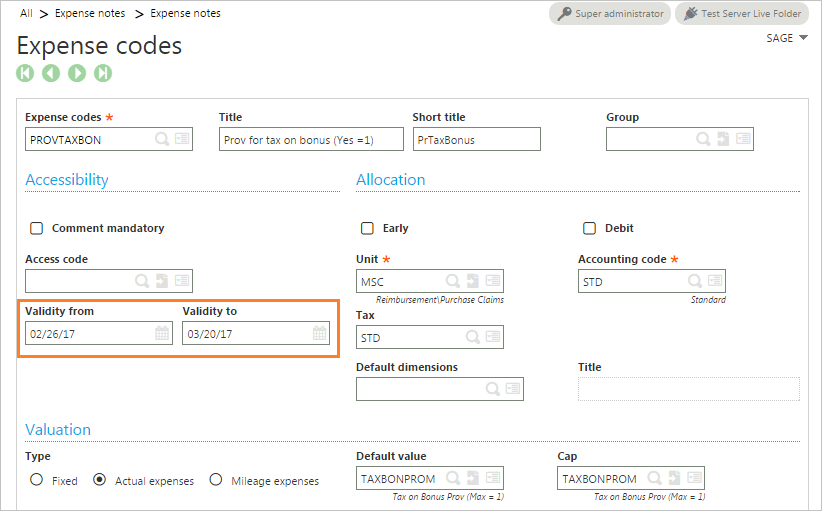 Validity– If you intend to only allow this claim during a certain date.
Default Value– Default Portal Value must be linked to the variable created. If this is left blank there will be no default
Cap– Maximum Value must be linked to the variable created for this purpose. If this is left blank there will be no maximum applied (very dangerous to ignore!)
5. Add a Pay Preparation Variable.
This is required so as to advise X3 which already configured pay plan variables are available for use as portal expense claim variables.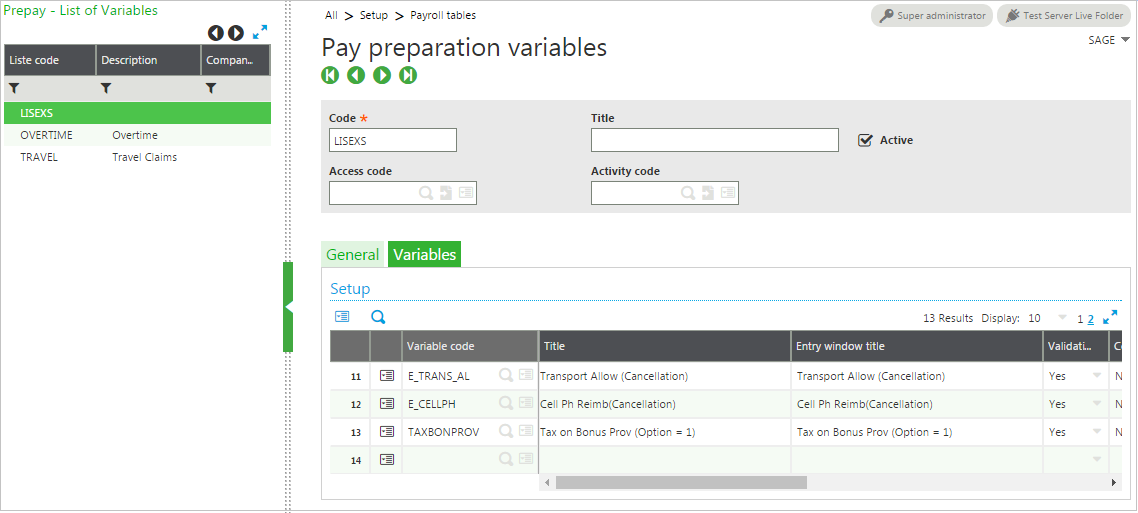 Note: Select LISEXS and click Variables tab. Add the variables to be updated hear.
6. Configure expense note transfer
This is required to link the applicable variables to the expense codes and also to advise which column in the portal updates the variable (eg. Quantity or Amount)


Note: In services select the code and In Variable code select the applicable variable. Only variables defined as pay preparation variables in the previous step will be available for selection here.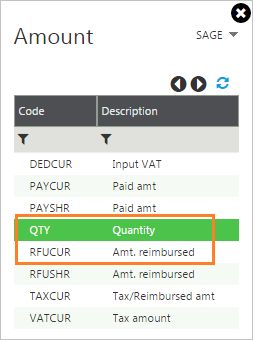 Note: The data in Amount element column is displaying here. This tells X3 which value in the portal must update the variable in Sage X3.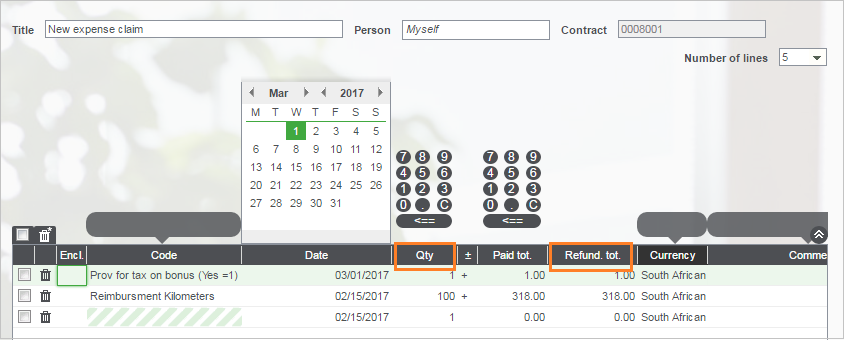 About Us
Greytrix Africa is a leading Implementation, Reselling and Consulting partner for Sage X3, Sage 300, Enterprise Management HR (formerly Sage X3 People) & Sage CRM based out of Nairobi, Kenya in Africa region catering to Tanzania, Ethiopia, Middle East, Australia and Asia business sectors.
Greytrix Africa offers professional services such as Implementation & configuration, Business Process Analysis, Project Management, Customization, Integrations & Migrations, Technical support and Onsite resource augmentation along with enhancements within Sage X3,Enterprise Management HR (Sage X3 People), Sage CRM and Sage 300 (Accpac) across various industry verticals like Process Manufacturing (Food & Beverages, Chemical), Discrete manufacturing (Automotive, Textile & Apparel), Non Profit, Health-care Industry and Service Industry (Financial , Software & Engineering).
For more information on Sage X3 Consulting Services, please contact us at sales@greytrix.com. We will like to hear from you.