Sage Business Cloud Enterprise Management HR (formerly Sage X3 People) provides users with the best combination of functionality, technology, and value. One of the functions of Sage X3 People is the Import Function. Users can use the Import function to upload records in Sage X3 People. While uploading records, in the standard Sage X3 People, users might come across a standard upload screen as shown below. Sage X3 People allows users to create their customized upload format to upload records apart from the standard upload screen. This blog guides you with a step by step procedure to create a new upload format in Sage X3 People.
7 Simple Steps to create a new upload format
Step 1: Navigate to Usage → Import/Export → Import

Step 2: Navigate to Setup → Import/export → Import/Export templates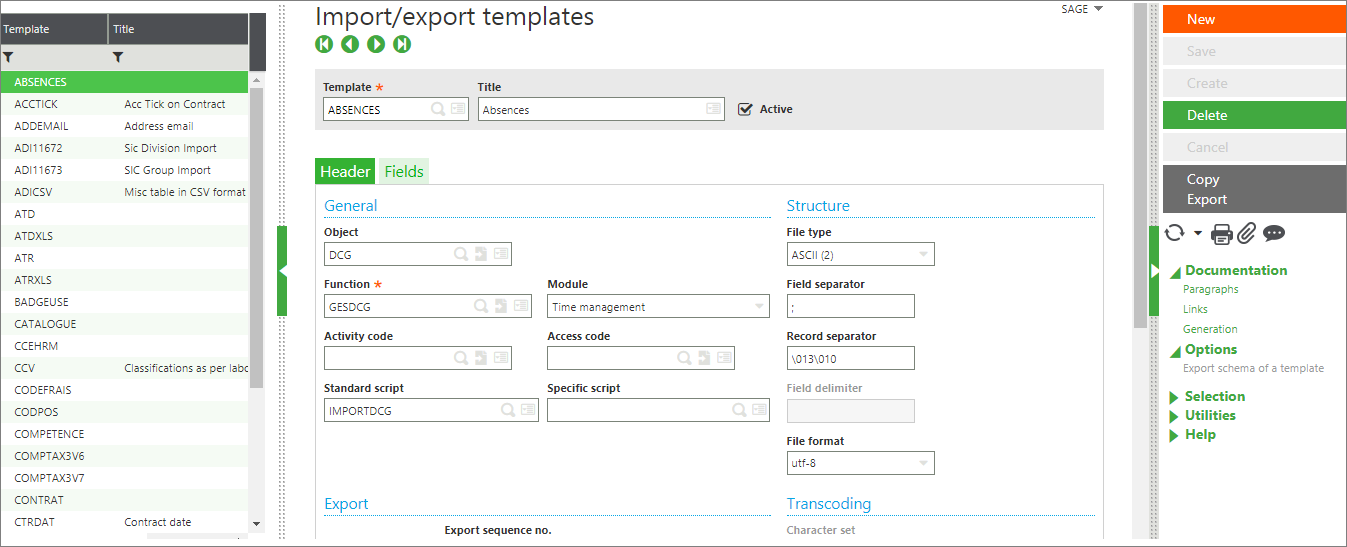 Step 3: Click on New and create a new upload template. Below is a sample of a new upload created.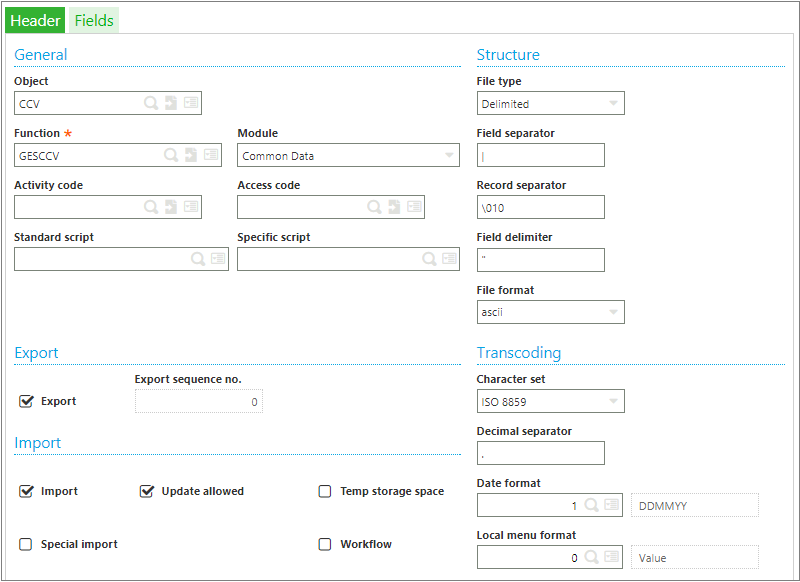 Step 4: Scroll to the Identifiers section and select the required table.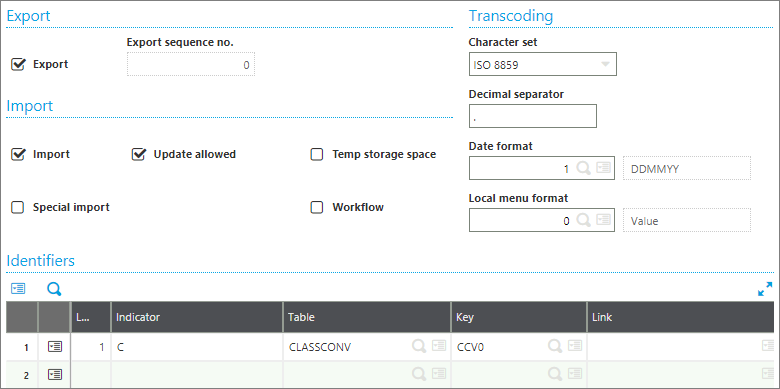 Step 5: Click on the Fields tab and select the columns required for uploading the data.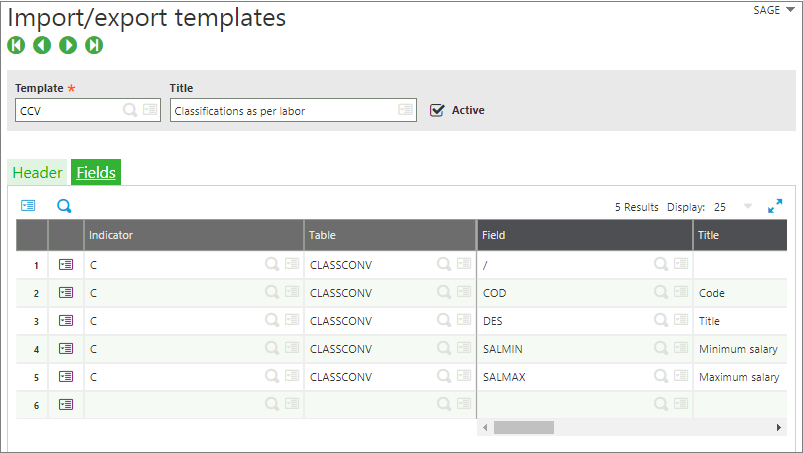 Step 6: Click on the Action button and select Excel export as shown below.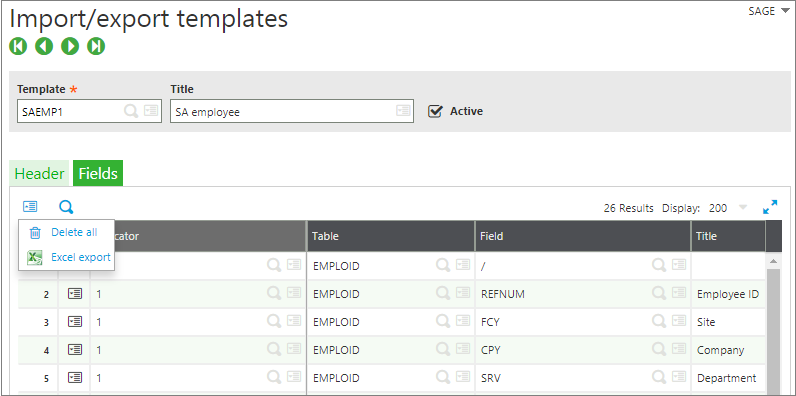 Step 7: Transpose the above fields in the Excel. Post transposing, you will have an image as below.

Step 8: Fill the data in the columns. Below image shows the data in the Excel.

Concatenate the data in the fields and paste the concatenated data in a notepad file. While concatenating ensure that the separator (comma ",") is used to separate the fields. The upload file should be similar as shown below.

Step 9: To upload the text file, below are the steps to be followed.
Navigate to Setup → Imports/export → Imports

Select the upload name and click OK. Users will see the screen as shown below after clicking OK.

Select the notepad file which contains the concatenated data and upload the same.
This is how users can use a customized upload format for uploading records in Sage Business Cloud Enterprise Management HR (formerly Sage X3 People).
About Us
Greytrix Africa– Sage Premier Gold Development Partner is a one-stop solution provider for all your Sage ERP and Sage CRM needs. Greytrix Africa is a consulting company that offers solutions across verticals which include accounting and business management, financial reporting, ERP, CRM, HRMS, and EDI.
As one of the leading Sage certified X3 Partner, we have a strong sales and implementation industry presence. We offer scalable software development resource for customizations and enhancements within Sage X3. In addition to the Sage X3 development services which we provide to our end customers; our Channel Partners considered us as "Go-To" resource for custom Sage X3 solutions. Thereby, enabling Greytrix to rapidly introduce new products and solutions to the market.
For more information on Sage X3 Consulting Services, please contact us at sales@greytrix.com.We will be glad to assist you.