Sage X3 Fixed Asset helps to manage different financial Assets created in it along with its modification functionality. The financial asset corresponds to Fixed Asset. While using Sage X3, user may come across such scenarios where asset related information requires some modification to be incorporated.
Once the asset creation is confirmed, the entered information can no longer be modified in this tab. The modification must be carried out using the following Action available- "Change Method".
Steps Involved- Fixed Assets >Fixed Assets > Fixed Assets
Select the Particular Assets for which value of the asset to be changed
Select the respective tabs into which the data needs to be modified.
In Actions (Right panel)> Change Method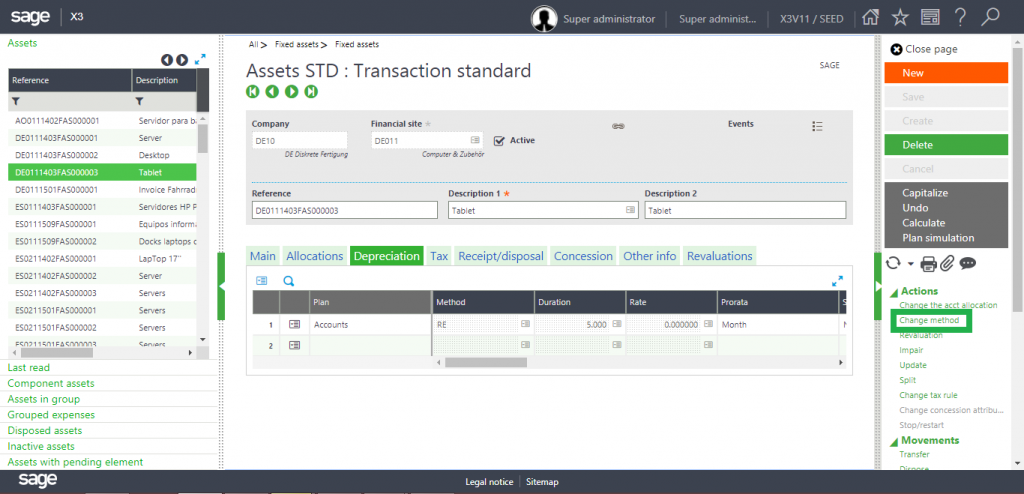 If user wants to change the Deprecation method, select the relevant method.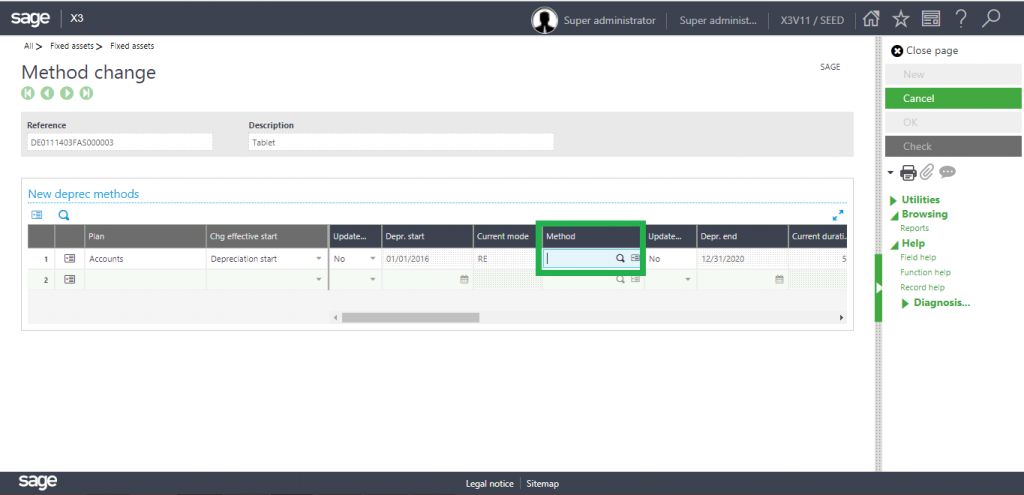 If the user opts to update/modify other details, there is Column named as "Update->" with (Yes/No).
If set to Yes, system will allow the modification to the value in the very next column.
If set to No, system will restrict the modification of the value in the next column.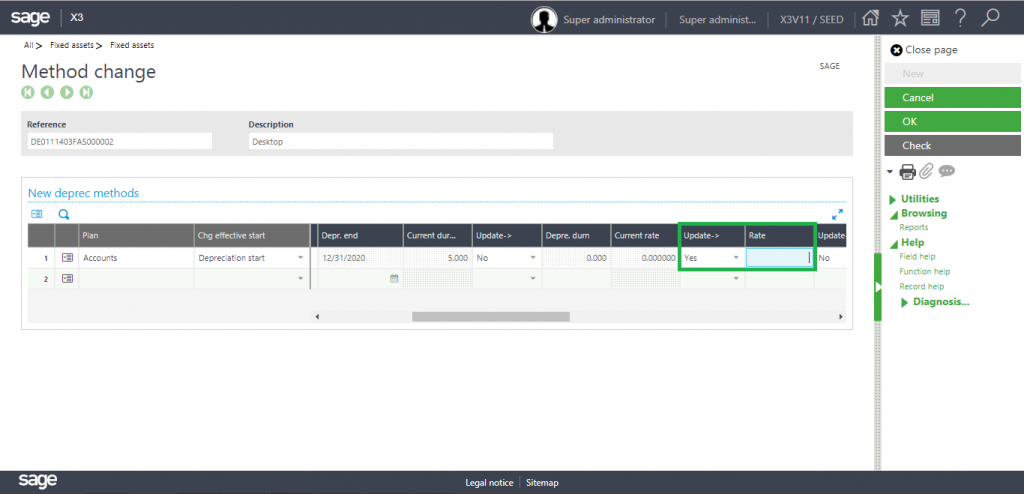 Click OK and SAVE button simultaneously to enforce the changes.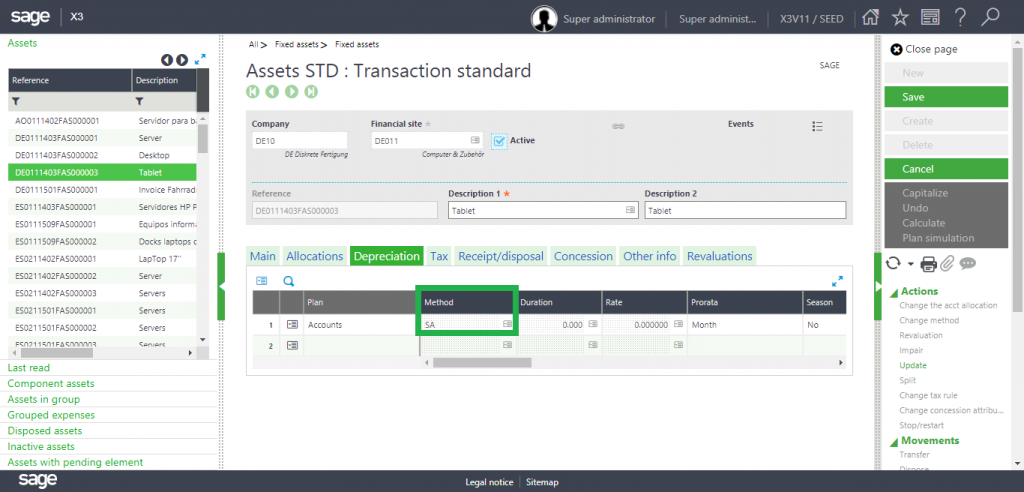 Accordingly Sage X3 application will automatically calculate the fixed asset valuation amount.
Note-
Once the Depreciation of the Asset is finalized for the particular accounting period, Sage X3 will not allow the modification of that particular asset.
About Us
Greytrix Africa is a leading Implementation, Reselling and Consulting partner for Sage X3, Sage 300, Sage 300 People & Sage CRM based out of Nairobi, Kenya in Africa region catering to Tanzania, Ethiopia, Middle East, Australia and Asia business sectors.
Greytrix Africa offers professional services such as Implementation & configuration, Business Process Analysis, Project Management, Customization, Integrations & Migrations, Technical support and Onsite resource augmentation along with enhancements within Sage X3, Sage 300 People, Sage CRM and Sage 300 (Accpac) across various industry verticals like Process Manufacturing (Food & Beverages, Chemical), Discrete manufacturing (Automotive, Textile & Apparel), Non Profit, Health-care Industry and Service Industry (Financial , Software & Engineering).
For more information on Sage X3 Consulting Services, please contact us at sales@greytrix.com. We will like to hear from you.