Sage X3 Fixed Asset helps to manage different financial Assets created in it along with its modification functionality. The financial asset corresponds to Fixed Asset. While using Sage X3, user may come across such scenarios where asset related information requires some modification to be incorporated.
Once the asset creation is confirmed, the entered information can no longer be modified in this tab. The modification must be carried out using the following Action available- "Change Method".
Steps Involved- Fixed Assets >Fixed Assets > Fixed Assets
Select the Particular Assets for which value of the asset to be changed
Select the respective tabs into which the data needs to be modified.
In Actions (Right panel)> Change Method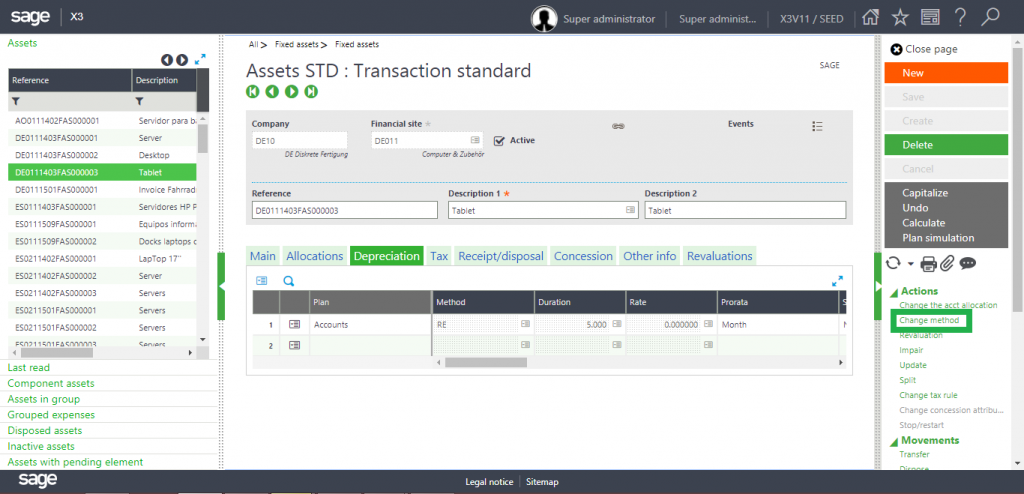 If user wants to change the Deprecation method, select the relevant method.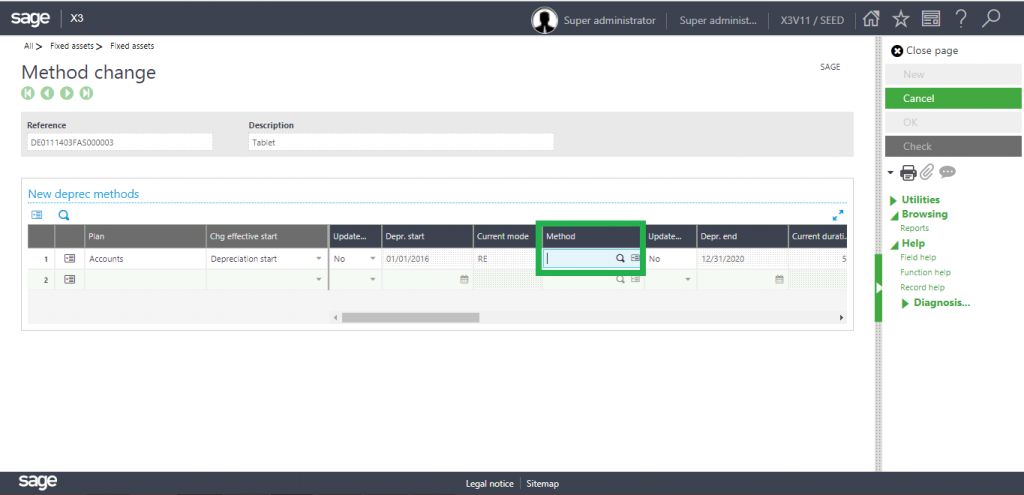 If the user opts to update/modify other details, there is Column named as "Update->" with (Yes/No).
If set to Yes, system will allow the modification to the value in the very next column.
If set to No, system will restrict the modification of the value in the next column.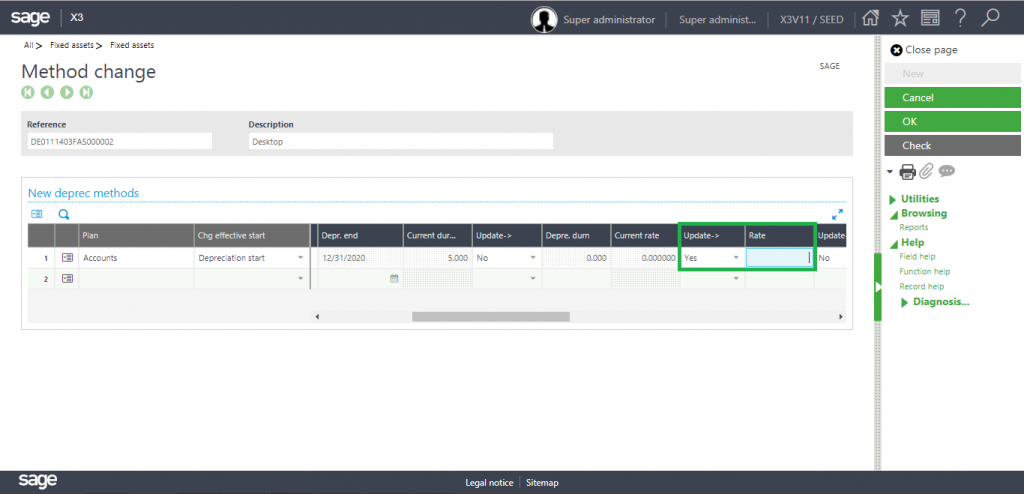 Click OK and SAVE button simultaneously to enforce the changes.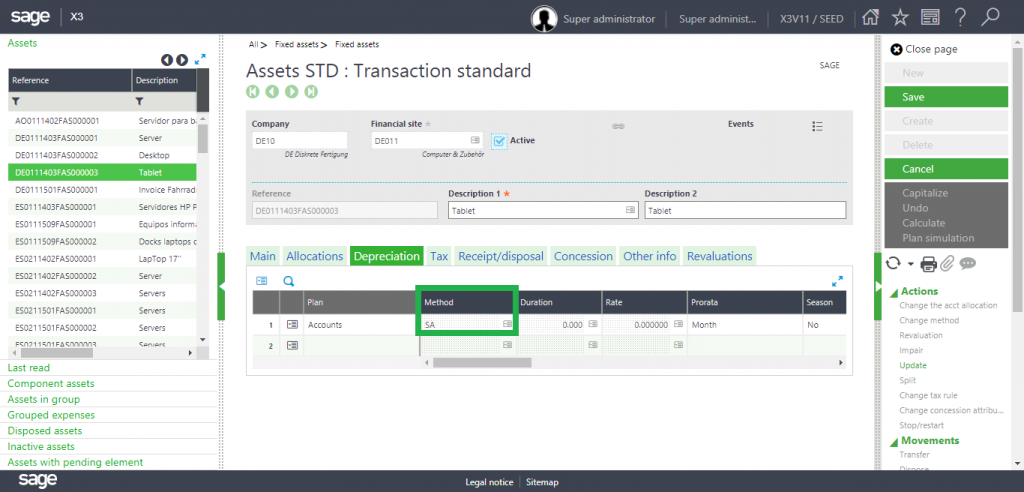 Accordingly Sage X3 application will automatically calculate the fixed asset valuation amount.
Note-
Once the Depreciation of the Asset is finalized for the particular accounting period, Sage X3 will not allow the modification of that particular asset.