Why Choose Sage X3 ERP for Chemical Industry?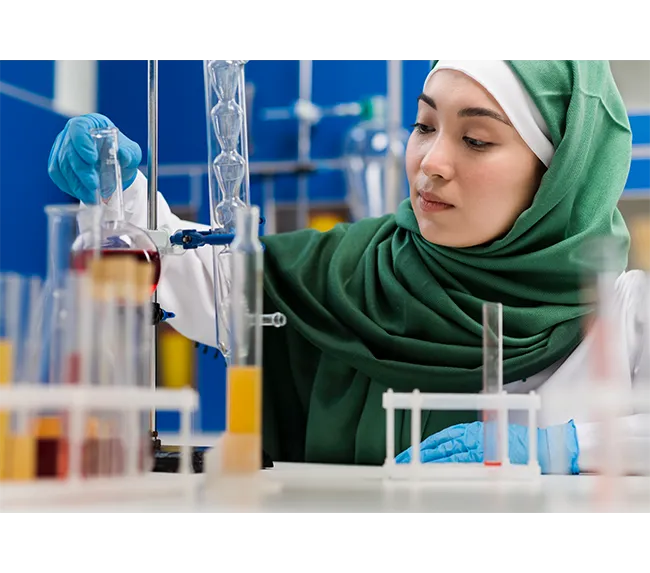 Why Choose Sage X3 ERP for Chemical Industry?
Sage X3 Features and Capabilities for Chemical Industry
Efficient Supply Chain Management
Gain real-time visibility and control over your inventory, procurement, and logistics. Optimize purchasing processes, monitor stock levels, and track shipments accurately.
Formula and Recipe Management
Effortlessly manage chemical formulas and recipes with Sage X3 ERP software. Create, track ingredients, and calculate costs. Maintain consistency and monitor changes with quality control features.
Production Planning and Control
Access real-time data on production progress and performance metrics to make data-driven decisions. Reduce waste, improve efficiency, and deliver high-quality products consistently.
Regulatory Compliance and Safety
Track and manage safety data sheets (SDS), monitor hazardous materials, and generate accurate reports easily—Automate compliance processes to mitigate risks and avoid penalties.
Business Intelligence and Analytics
Monitor financials, analyze sales trends, and optimize resource allocation. Make informed decisions, identify growth opportunities, and gain a competitive edge in the chemical industry.
Customized Reporting and Dashboards
Sage X3 ERP for chemical manufacturing is the best ERP software in Middle East. It offers tailored reports and dashboards for the chemical industry, providing crucial data on production, quality control, and performance metrics. These insights enable informed decisions and highlight areas for improvement.