Why Choose Sage X3 ERP For the Financial Industry?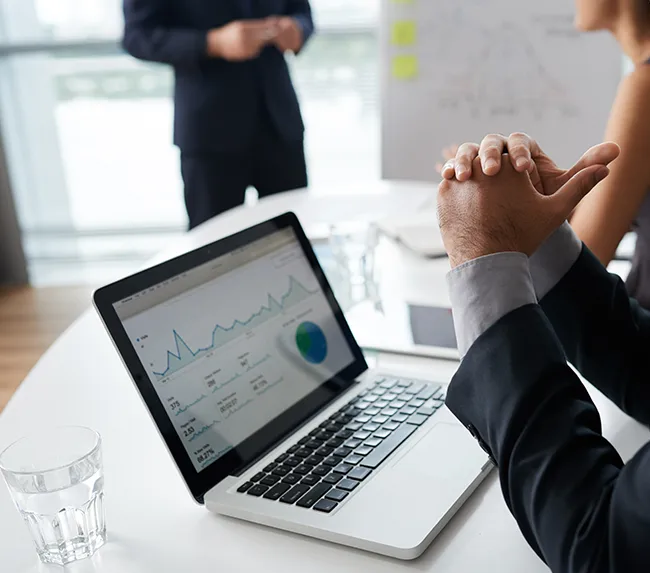 Why Choose Sage X3 ERP For the Financial Industry?
Sage X3 Features for the Financial Industry
Sage X3 is a central financial management ERP software repository, effectively managing accounts and meticulously tracking transactions across diverse entities and currencies. Its adaptability allows for the configuration of flexible account charts coupled with real-time visibility into financial performance.
Streamline the accounts payable process by automating invoice processing, approval workflows, and payment disbursements. Integration with procurement and supplier management ensures accurate financial records.
Manage customer invoices, credit terms, and collections efficiently. Sage X3 enables you to track outstanding receivables, manage credit limits, and generate statements and reminders.
Monitor cash flow, reconcile bank accounts, and manage cash positions effectively. Sage X3 provides insights into cash balances, forecasts, and bank reconciliation.
Financial Reporting and Analytics
Sage X3 excels in providing financial management ERP software solutions, allowing businesses to generate customized financial reports, dashboards, and key performance indicators (KPIs) to gain insights into financial performance. Access real-time data for informed decision-making.
Multi-Currency Management
Sage X3, financial ERP, addresses the complexities of financial transactions conducted in multiple currencies. Conduct transactions and maintain financial records in multiple currencies. It supports real-time currency conversions, exchange rate management, and local and base currency reporting.
Intercompany Transactions
Handle financial transactions seamlessly across multiple entities within the same organization. Sage X3 enables accurate intercompany accounting and reconciliation.
Track and manage fixed assets throughout their lifecycle. Sage X3 helps with asset acquisition, depreciation calculations, disposals, and reporting.