Why Choose Sage X3 ERP for Food & Beverage Industry?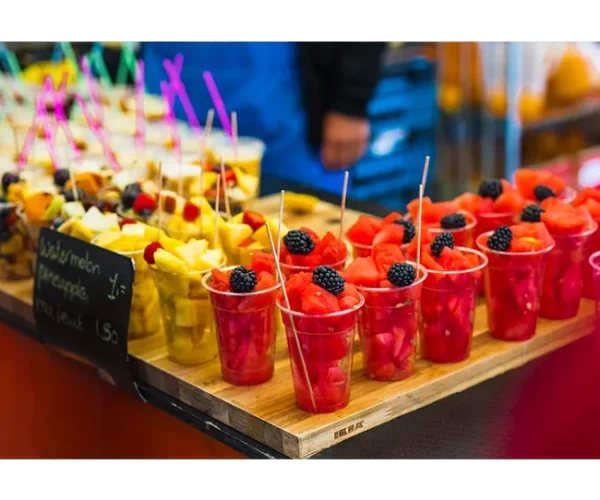 Why Choose Sage X3 ERP for Food & Beverage Industry?
Sage X3 Features for Food & Beverage Industry
Recipe and Formulation Management
Sage X3 ERP for food and beverage enables precise control over recipe management, allowing you to create, modify, and scale recipes easily. It can accommodate different units of measurement and automatically adjust ingredient quantities for various batch sizes, ensuring consistent product quality.
The system offers robust batch and lot tracking capabilities, enabling you to trace the origin and movement of ingredients and products throughout the supply chain. This feature is crucial for quality control, compliance, and efficient recall management.
Quality Control and Compliance
Sage X3 food manufacturing ERP helps you maintain high-quality standards by facilitating quality control processes. It provides inspection, testing, and documentation tools to ensure your products meet regulatory requirements and customer expectations.
Efficiently manage inventory with real-time visibility into stock levels and movement. Sage X3 optimizes inventory control, reducing waste and minimizing the risk of stockouts or overstocking.
Supplier Relationship Management
Greytrix Middle East, the best ERP software provider in Dubai, helps improve relationships with suppliers and vendors by streamlining procurement processes with Sage X3. It enables supplier collaboration, order management, and performance tracking, ensuring a reliable and cost-effective supply chain.
Utilize demand forecasting tools to anticipate customer preferences and market trends. Sage X3's predictive analytics can help you optimize production planning and inventory management to meet demand effectively.
Traceability and Recall Management
Sage X3 food manufacturing ERP offers comprehensive traceability features, making identifying and isolating products during a recall easier. This capability is essential for compliance and safeguarding consumer safety.
Business Intelligence and Analytics
Leverage data-driven insights with customizable reporting and analytics tools. The ERP software allows you to monitor key performance indicators, track sales, and gain valuable insights into your operations.