Why Choose Sage X3 ERP for Automotive Industry?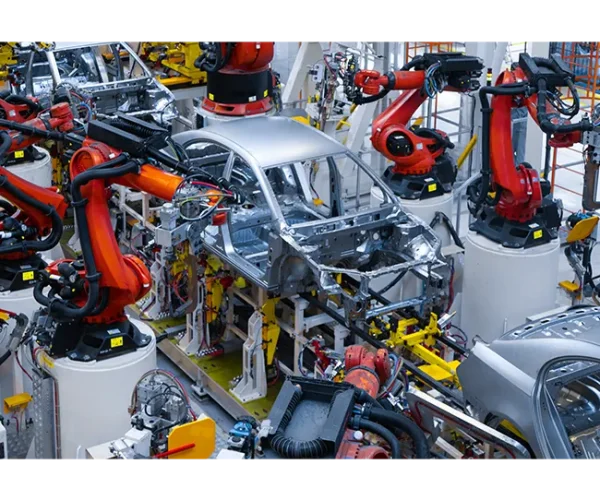 Why Choose Sage X3 ERP for Automotive Industry?
Sage X3 Features For Automotive Industry
Sage X3 automotive ERP helps companies manage their inventory with real-time tracking, demand forecasting, and automated replenishment for accurate production and maintenance details.
Production Planning and Scheduling
Automotive manufacturers can use Sage X3 to create detailed production plans, allocate resources effectively, and optimize manufacturing schedules. This feature helps meet production targets and reduce production costs.
Robust quality management capabilities in Sage X3 enable automotive companies to define and enforce standards, track defects, and take corrective actions to ensure compliance with industry regulations.
Sage X3 automotive ERP system improves supply chain visibility for automotive companies by tracking the movement of parts and products, enhancing transparency, reducing lead times, and minimizing production delays.
Multi-Site and Multi-National Support
Automotive companies with global presence benefit from Sage X3's support for multi-site and multi-national operations. This allows centralized control and visibility across various locations, regions, and subsidiaries.
Compliance and Regulatory Management
The automotive industry needs to comply with regulations. Sage X3 helps manage compliance by tracking and reporting on standards and certifications for safety and quality.
Sage X3 is the best ERP software in Dubai that offers financial management tools for automotive companies, covering budgeting, accounts payable and receivable, and financial reporting for stable and compliant handling of complex transactions.
Business Intelligence and Analytics
Sage X3 includes robust business intelligence and reporting tools, providing automotive professionals real-time insights into their operations. Advanced analytics and customizable dashboards enable data-driven decision-making, optimizing processes and performance.