In our last blog, we discussed about "How to Setup your GreytrixMatrix for Sage 300" , "How to generate Styles in Greymatrix for Sage 300" and "Create Orders using GreyMatrix for Sage 300". Today in this blog, we will be discussing about Reports in GreyMatrix.
In Sage (Accpac) 300 ERP or any ERP, Reporting is one of the important documents which help us to keep track on the inventory and transactions related to inventory.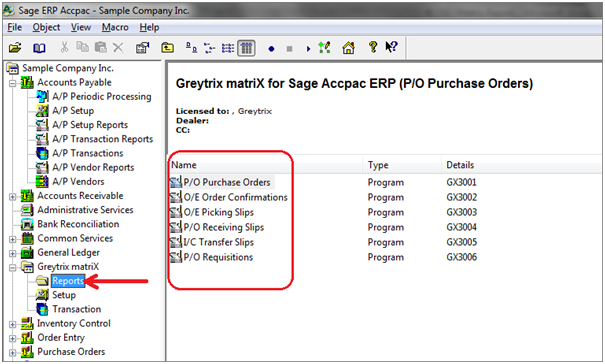 In GX transaction reports, we provide all transaction related reports i.e. for PO Purchase Orders, PO requisitions, PO receiving slips, OE order confirmations, OE picking slips, IC transfer slips.
Here in GreyMatrix, we provide report in matrix format rather than on individual item so it becomes easy to keep track on the individual style. As you can see in the below screen shot for PO Order report, where it show us the exact purchase quantity style, colour and size wise not by item wise with the purchase order number and other details.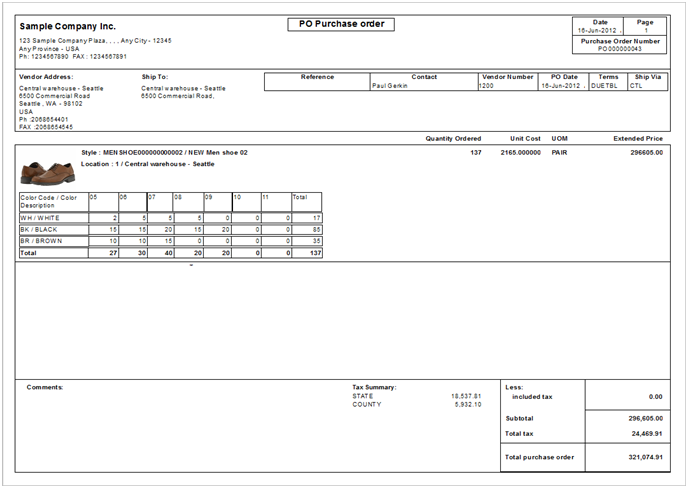 Similarly, we can print other reports for GreyMatrix module in Sage (Accpac) 300 ERP.
– Related Posts –
1) Greymatrix – Apparel Solution for Sage Accpac ERP
2) How to Setup your GreytrixMatrix for Sage 300
3) How to generate Styles in Greymatrix for Sage 300
4) Create Orders using GreyMatrix for Sage 300