Often most of our new clients approach us with a concern of getting a blank TDS screen for TDS vendors and as a result, we have to provide them with a common solution, which I would like to share to avoid any such complaints in future.
While creating AP invoice for TDS applicable vendor, we found some of the fields [such as Fiscal Year, Due Date, Apply TDS [Un-checked]] on "Calculate TDS" Screen in TDS. [Refer below screen shot].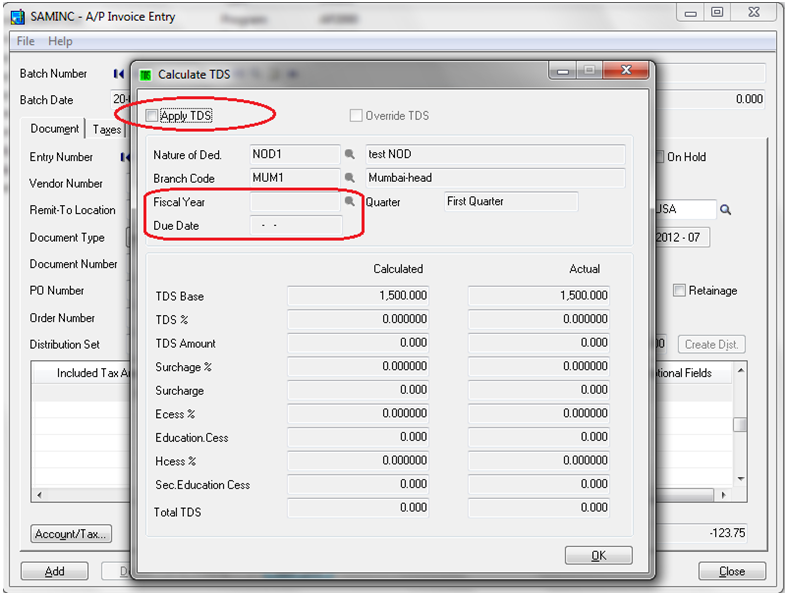 The simple reason is, the selection of wrong Fiscal year in the TDS Options. Sometimes even user is not able to find the "View TDS" button in invoice and payment screen for TDS vendors, to avoid such problem we need to set correct fiscal year in TDS.
To set fiscal year in the TDS, navigate to DT setup>> DT Options>> Processing Tab and change the fiscal Year to the current session year for which you are doing the Invoice/Prepayment. [Refer the below screen shot]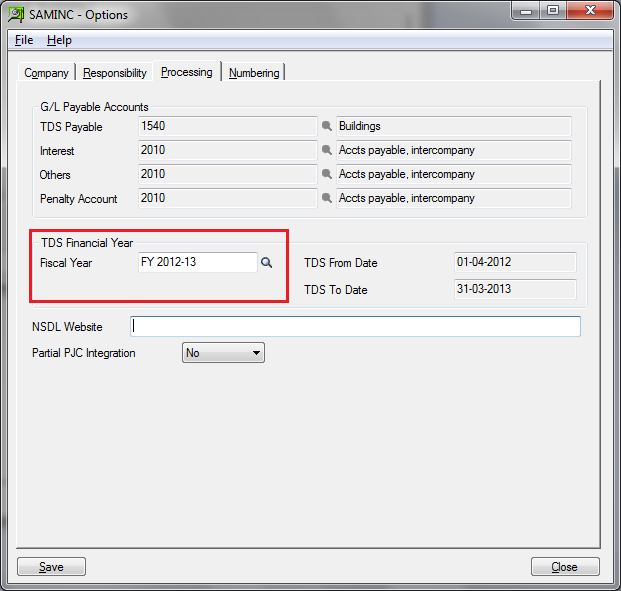 Hence, by setting up the TDS Financial year to the Current session year, users wouldn't face the above issue.
— Related Posts —
1. Greytrix TDS for Sage ACCPAC ERP now with Manual TDS Entry
2. Handling Tax Deducted At Source (TDS) on Rent Paid in Sage ACCPAC ERP
3. Greytrix TDS for Sage Accpac ERP – Generating file for Quarterly etds returns