In our previous blog, we discussed about "The release of latest version Document Attachment for Sage 300 ERP 2012".
In this blog, we would discuss about various features that it provides such as;
1. User wise default source directory path setting for Sage 300 ERP 2012
2. User wise security with UI customization to Hide/Unhide different buttons according to user rights
A] User wise default Directory path: In latest version of Document attachment module for setting user wise default source directory path, new setup screen User wise Document Directory path is provided. With this setup screen, user will be able to set user wise source directory path, from where he/she can attach documents in all transaction screens. Admin user can set access right for this screen in Security group.

– You can find User Wise Directory path UI from Greytrix Document Attachment >> Setup >> User Wise Directory path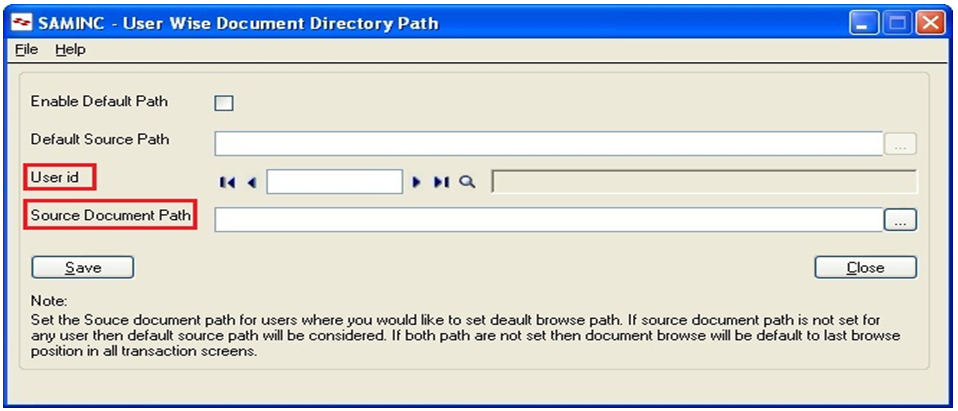 – To set default source directory path, you need to select Sage 300 user ID and path for that particular user; then click on Save button.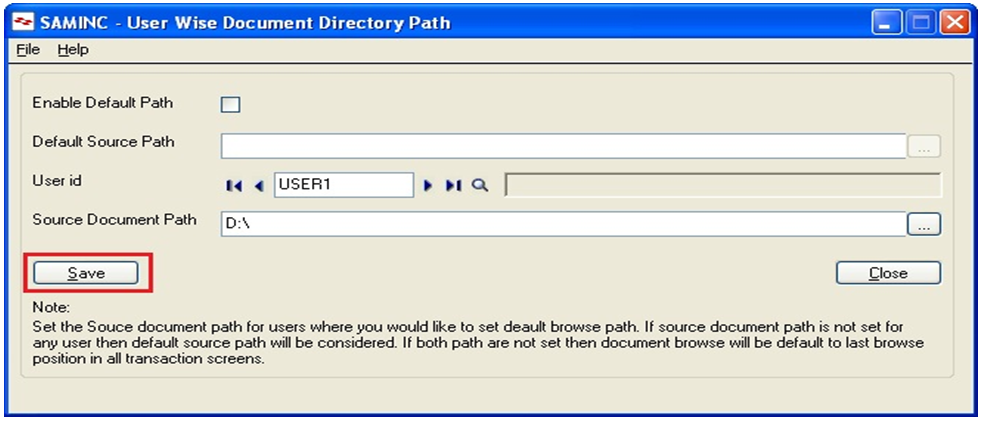 – Also, you can set default source path with by checking enable default path check-box. This path will be used for those users for whom you have not set source document path.
– If Default source path is not set on the setup screen, then on the transaction screen Document path will remain blank.
– Now, when you login with this USER in Sage 300 and open document attachment transaction screen this source path will be defaulted to doc attach tab.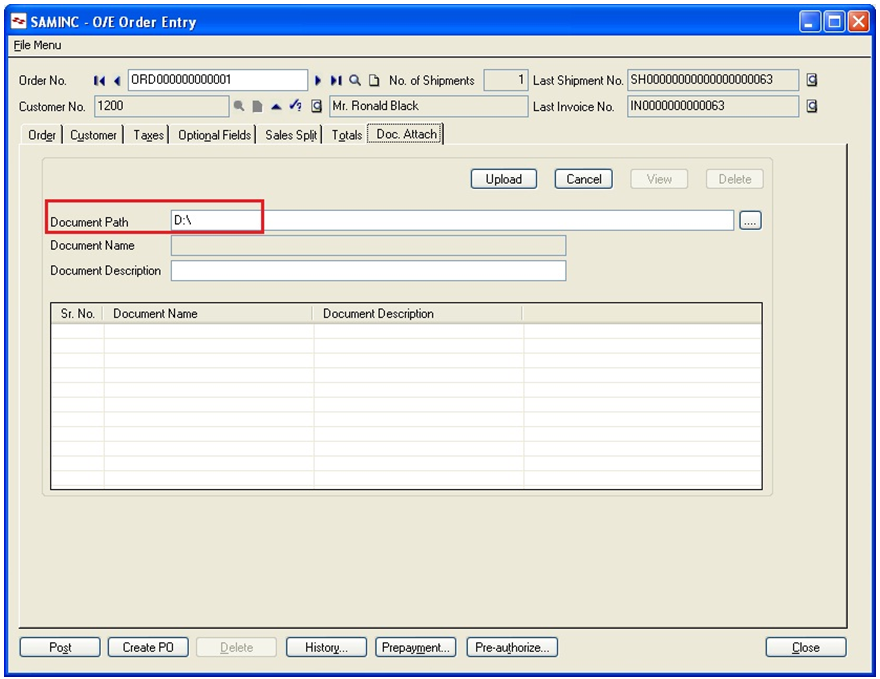 Also Read: Set Document Numbering for Sage 300 ERP on the combination of Account Set and Location
B] Security Access Rights to customize the UI user wise: Customize Doc Attach menu option is provided under File Menu for customizing UI for security access rights. Similar menu is available on all the Document attachment UI's.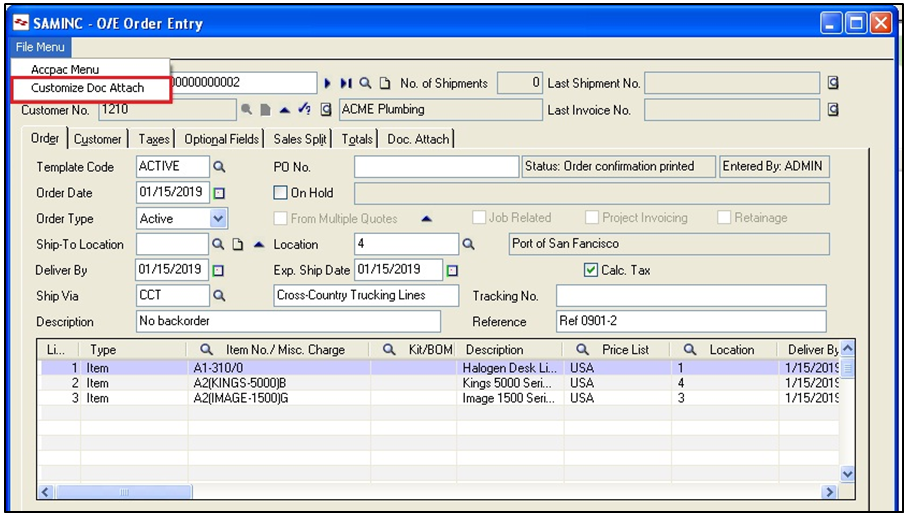 – If you want to hide delete button from particular user, then you need to select the UI Profile and uncheck delete button.
– Save this profile and assign it to user for which you want to hide delete button from Document attach tab on the order entry UI. This is similar to the standard Sage 300 customize UI option.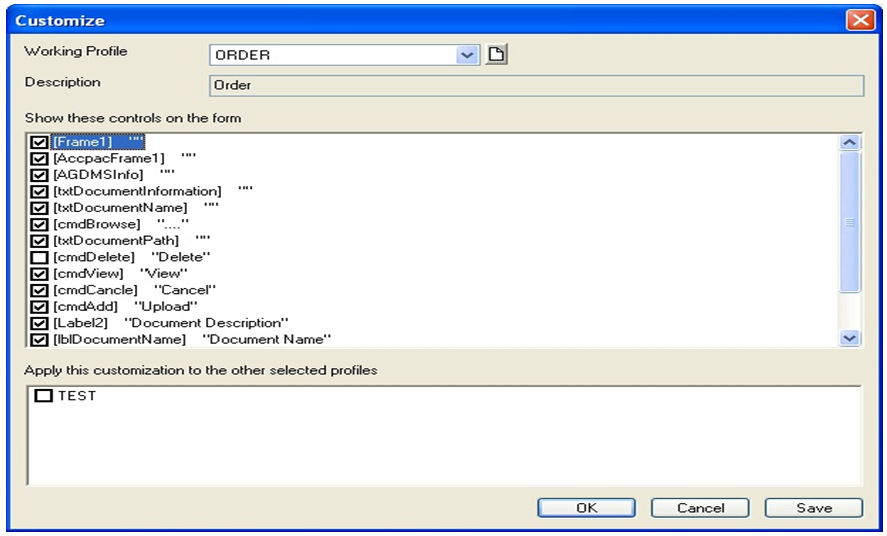 Note: This menu is only accessible to the Admin users.
– Hence, if you now login with user for whom you have assigned the profile. You can see delete button is not present on doc attach tab on Order Entry screen.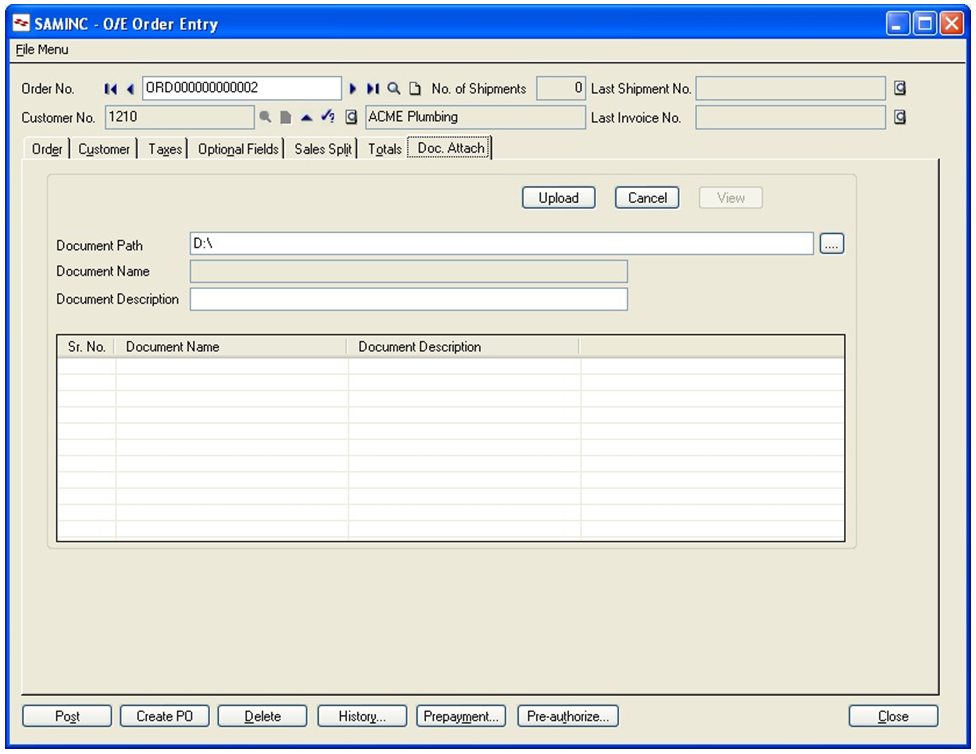 Hence, you can set proper security access to user like Add/Modify/Delete/View user wise and also default source path for transaction screen for each user which will save time for searching the path to attach the documents to transactions.
Related Posts:
1. Greytrix Document Numbering Series for Sage Accpac ERP
2. Configuring Document Numbering for Sage 300 ERP
3. Grouping feature in Document Numbering Series for Sage Accpac