In our previous blog, we introduced "GL Clearing module for Sage 300 ERP". Now, we will be discussing about how to generate Document Number automatically with pre-define structure in Document Number Generation screen in GL clearing module.
There are some mandatory fields like "Fiscal Year", "Prefix" and "Next Number" to generate document number. So, user has to set these values before generating document number.
– MRP Report in Sage 300 ERP –
– Pending Order Aging Report in Sage 300 ERP –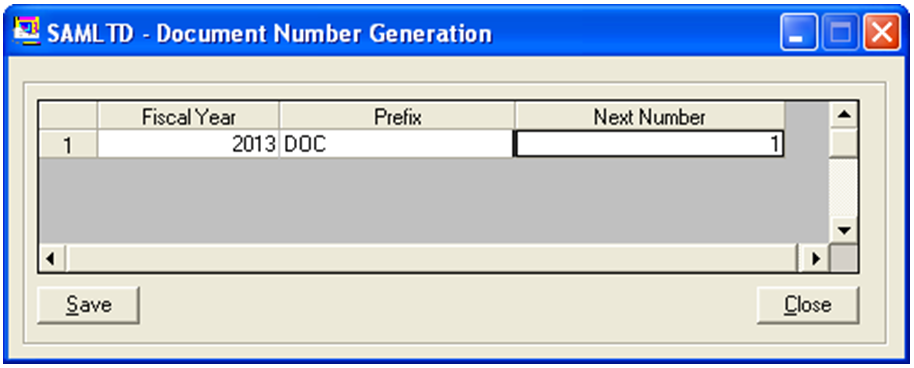 Module automatically selects current fiscal year from Session Date for generating document number. As a result, user has to set PREFIX and Next number in "Document Number Generation" screen. Once, entire configuration is done in the Document Number Generation screen, module generates number based on the configuration done.
Say for an instance; current fiscal year is 2013, user has entered prefix as DOC and next number as 1. Hence, when user does a GL Audit through GL clearing module DOC-2013-00000001 will be generated.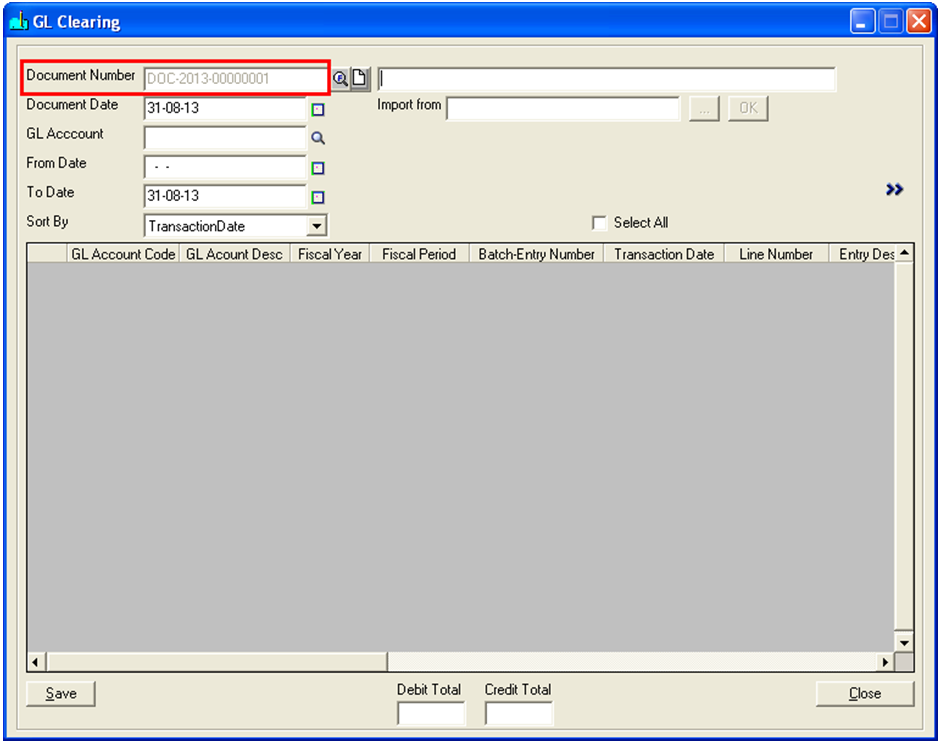 Now, user does not have to worry about the next document number, the module automatically generates the next document number during the next GL auditing through GL clearing module.
In our next blog, we will discuss on the reporting part for GL clearing module.
Also Read:
1. Greytrix Extended Report Pack for Sage 300 ERP
2. 5 Steps to Intelligent Reporting using Sage 300 ERP
3. Stock Status Report in Sage 300 ERP
4. Auto Generate OE Confirmation Report in PDF format in Sage 300 ERP
5. Exclude Inactive Accounts option in GL Chart of Accounts Report of Sage 300 ERP