GUMU TM for Sage PRO ERP to Sage 300 ERP is a Sage certified Migration solution. Greytrix is a pioneer in providing Migration services from its Sage Migration Centre and catering to all end-user business requirements.
In this blog, let us see the features and data that are migrated from Inventory Control Module of Sage PRO ERP to Sage 300 ERP.
Let's say Item "CABLE-BLK"; the Item Master screen in Sage PRO ERP system looks like this: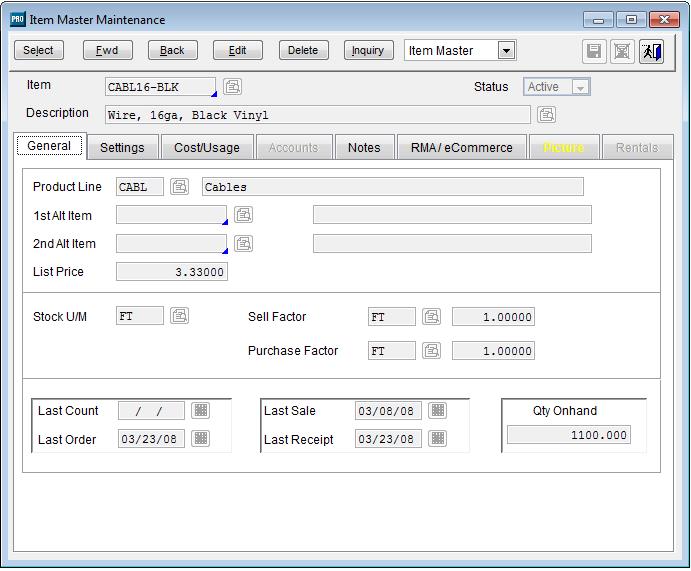 After the conversion in Sage 300 ERP the converted Item would be viewed as: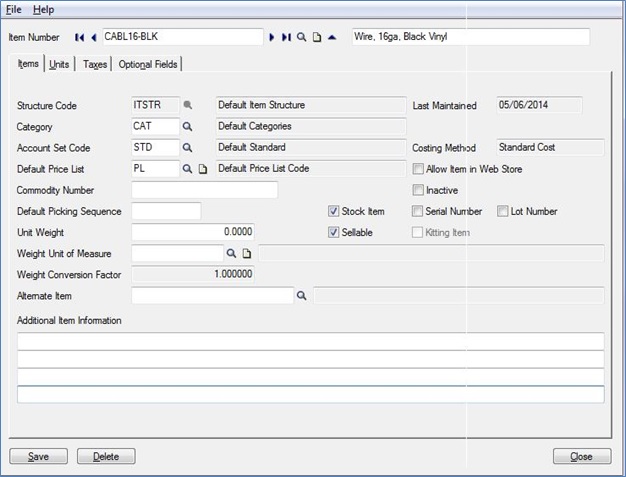 Below is the mapping of converted Sage 300 ERP Customer:



The Cost and On hand information of the particular Sage PRO Item masters can be viewed in Sage 300 ERP IC Location Details of the selected Item master for the Location assigned. Below we have displayed Item On hand values from both Sage PRO and Sage 300 ERP system.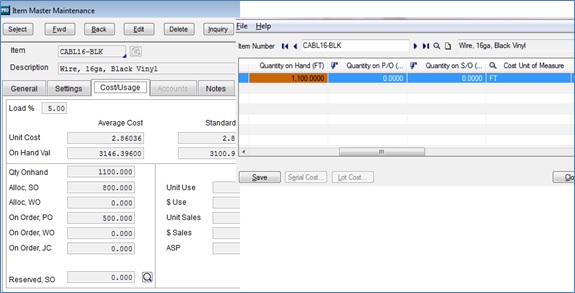 Hope the above topic provides you sufficient information in comparing the Item records between the two diverse ERP systems.
For more information on the data migration, drop us a mail at erpmig@greytrix.com
Also Read:
1. What do you want to migrate to Sage ERP
2. Data migration from your accounting system to Sage ERP
3. Migrate customers from Sage 50 (Canada) to Sage 300
4. Migrate banks from Sage 50 (Canada) to Sage 300 ERP
5. Migration of Purchase Payment from Quickbooks to Sage 300