Sage 300 has a feature wherein, the user can write instructions and comments while making the sales entries, where a user can write any instruction or special comments which may be required in case of Sales of the items.
New Stuff : Migrate GL Accounts from Sage 50 CAD to Sage 300 ERP
There has been a request from the end user, wherein they required printing these instructions on the Invoice report along with the sales information. To cater to the requirement, we have done a simple modification to the Standard Invoice report and enhanced the Invoice report to display the "Instructions" field data on the Invoice details section of the report.
JFYI: Comments field data is already being printed on the standard report itself.
For e.g.:- During invoice entry screen, we have Item "A1-103/0" for which we have added the Instructions as "Very important item" and "Urgent delivery"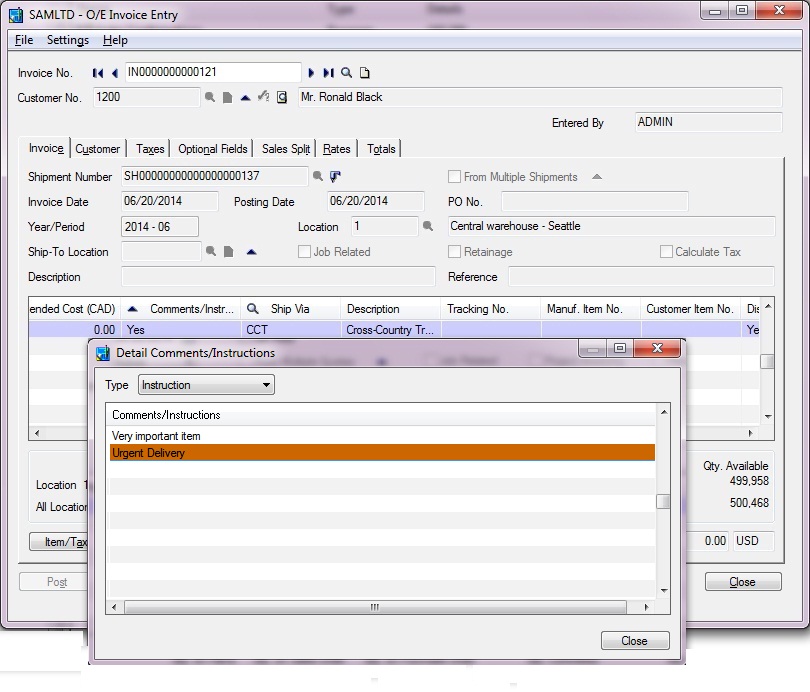 Now when we print our modified report (oeinv04.rpt) from Order Entry–>O/E Forms–>Invoices or from the Invoice entry screen after the posting of the invoice, we can see the "Instructions" being printed just above the Item Description, as shown in the below figure.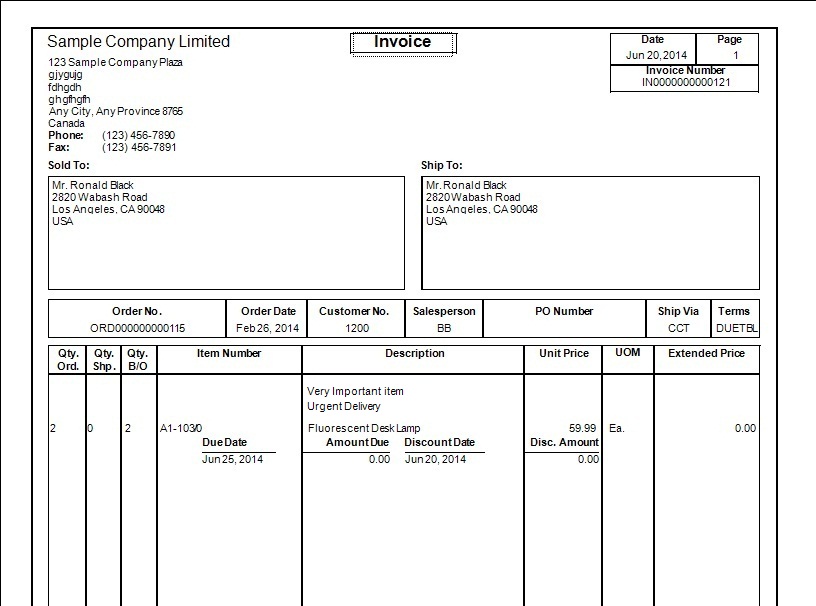 Similarly, we can also modify the Confirmation report and the picking slip report to print the Instruction field in the report.
Note: Currently the modified version of the report is available in Sage 300 v2014.
Also Read:
1. How to set fixed Discount Date in Invoices
2. Copy optional fields value on the Order Entry detail line
3. History Button in O/E entry
4. OE Invoice Automation Routine
5. How to generate PO invoice from PO receipt