PO Receipt Entry screen provides the feature to receipt both inventory and non-inventory items from Purchase Orders. Also when we receive items, we can also post an invoice for the primary vendor (vendor for which PO Receipt is generated) and for any other vendors for which we have assigned additional costs on the receipt. In this blog we will discuss in detail about this feature of PO receipt entry screen.
The New stuff : Hide Completed Lines in Order Entry
Standard PO receipt entry screen contains feature which allows user to generate Invoices while posting the PO Receipt itself. With the use of the button named as "Invoice".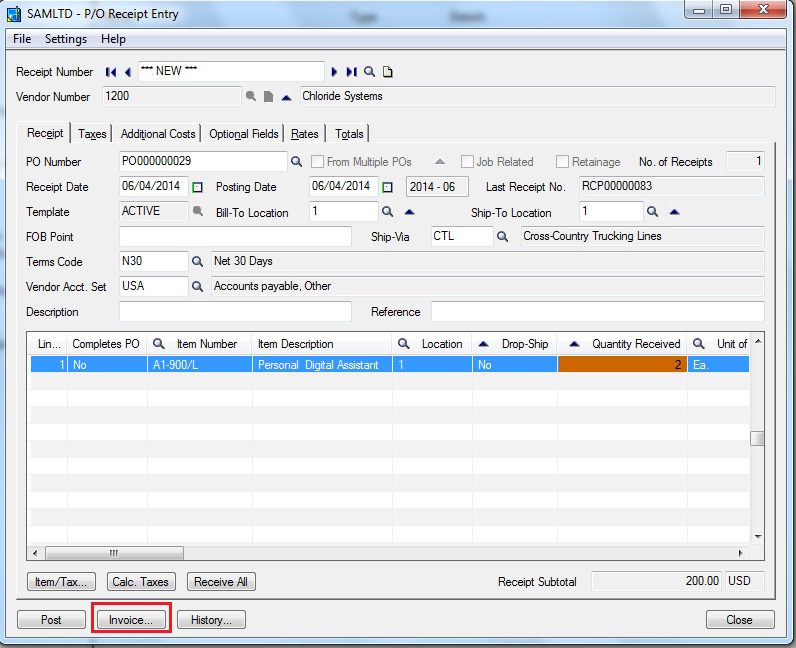 By following simple process, user can generate PO invoices while posting PO Receipts in Sage 300:
Here we are going to take an example of the PO receipt which have set two additional costs one for Primary vendor (i.e. vendor for which PO Receipt will be generated).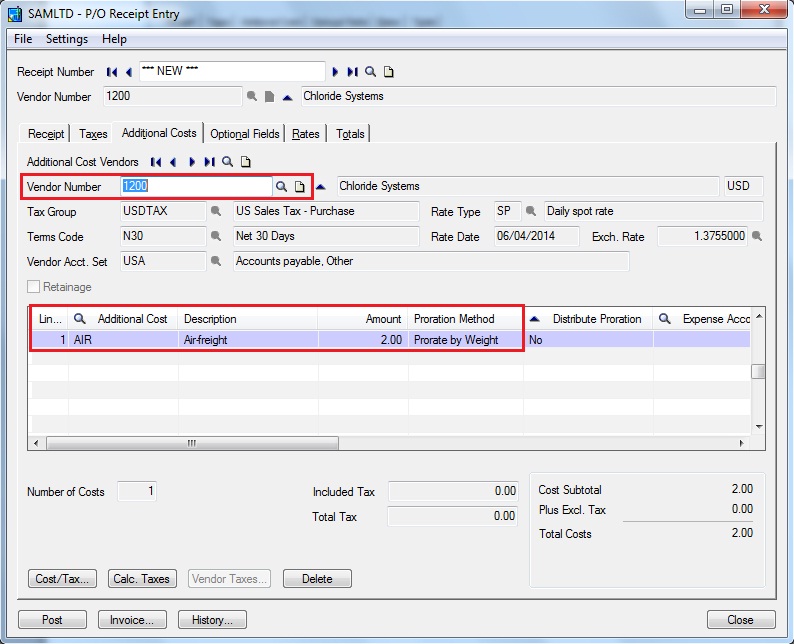 And another additional cost for different vendors. See below…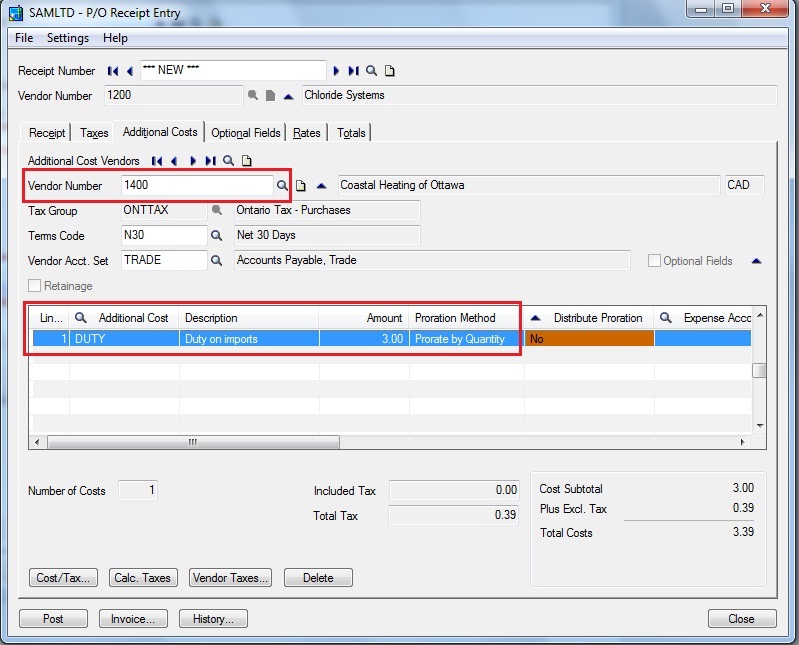 In order to generate invoice we will need to click on Invoice and provide invoice number for both primary vendor and additional cost vendor. These invoices will get generate while posting the receipt.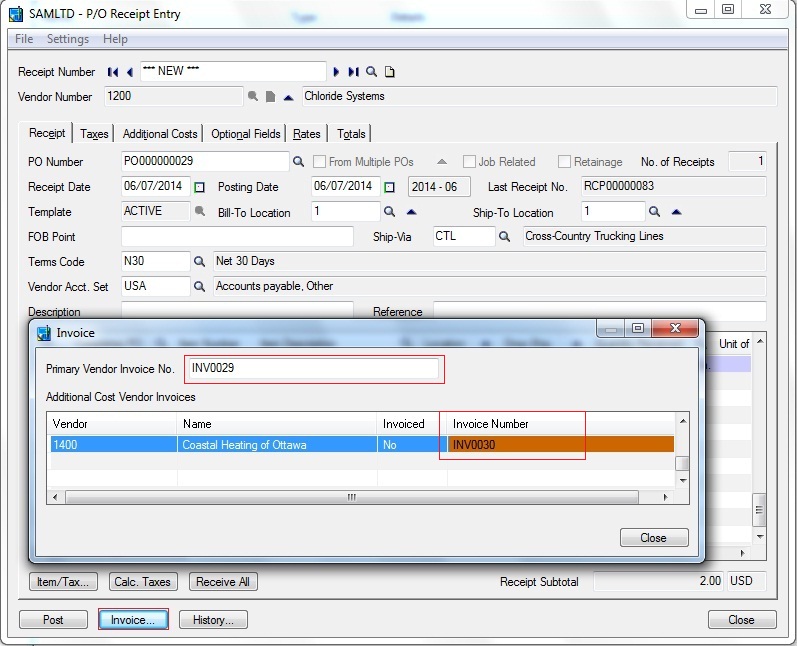 Hence with the help of this feature user can directly generate invoices while receipting the PO.
Also Read:
1. Pre-payment Creation through OE Invoice
2. Avoid Applying Credit Note for previously credited invoice
3. Create Invoice directly from Shipment Entry
4. Fixed Due Date for Invoices in Sage 300 ERP
5. Invoice Action Report