Many times, companies purchase materials or sell their product in fractional Quantities. So, the user needs to enter item Quantity as a fractional value rather than an integer value.
Some companies do not use IC module. In such a case if you want to use fractional Quantity you can do this through PO options.
This option is available in Purchase Orders only if you do not use Inventory Control.
Navigate to Purchase Orders >> P/O Setup >> Options Form.
New stuff: Add/Remove Additional Columns in Sage Intelligence reports



In this blog post, we will discuss about 'Allow Fractional Quantities'. In P/O Option setting, there is a check box 'Allow Fractional Quantities' under the 'Processing' tab [Refer screenshot below].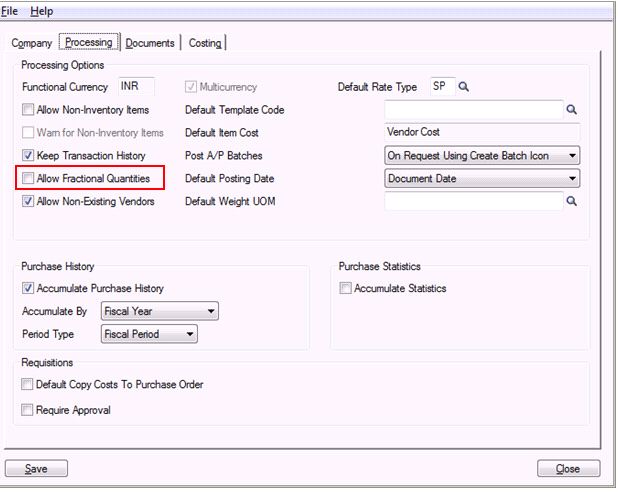 If the check box is checked it will allow the user to create the transactions that use fractional quantities (user can use up to 4 decimal places).
In below screen shot you can it allows you to enter quantity ordered as fractional.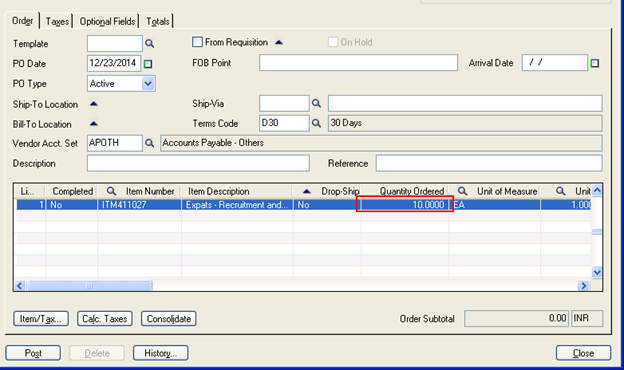 If the check box is un-checked, it won't allow users to enter the fractional quantities. If user wants to simplify the transaction entry he/she can uncheck the option "Allow Fractional Quantities" [Refer Below screen shot].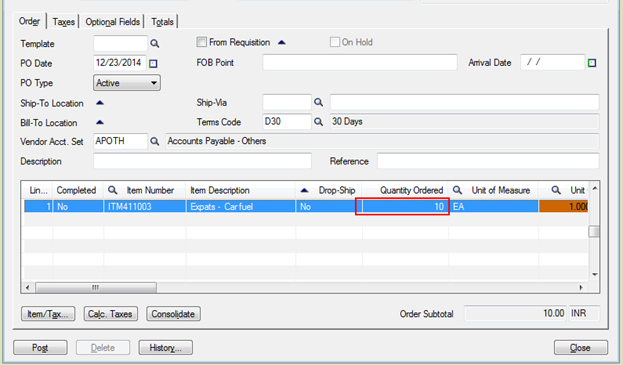 Fractional quantities are useful if your inventory includes homogeneous items. (Homogeneous items are those with identical elements which can be broken down into multiple, smaller units, such as oil or grain.)
Once the user checks this option, they can't change it in future for that Company in Sage 300 .i.e. it is disabled for that company.
All integer values will display as decimal values by default.
Also Read:
1. Restrict Posting on A/P batches
2. AP-GL Integration
3. AP Invoice and Payment Voucher -Greytrix extended report pack
4. AP Payment Inquiry
5. Account Set wise Filter in AP Aged Payable Report