Project costing is the process of analysis a projects or components of business activity in order to find out what all the elements cost. Costing is attaching specific cost to the proper variable in the activity and is not the same as calculating an estimate. Variable cost contained material, labour, equipment and expenses. An estimation is a projection of cost on the basis of available data.
Sage 300 ERP provides Projects and Job costing module for project management in construction industry and services industry where time and material are involved. We can track the estimation, cost, revenue and bill on micro as well macro level. With the PJC module we can analysis project wise costing. Following are the steps to extract Project wise profitability report.
Project and Job Costing >> PJC Analysis Reports >> Detailed Cost
New Stuff: USE DISTRIBUTION CODES TO SPEED UP DATA ENTRY in Sage 300 ERP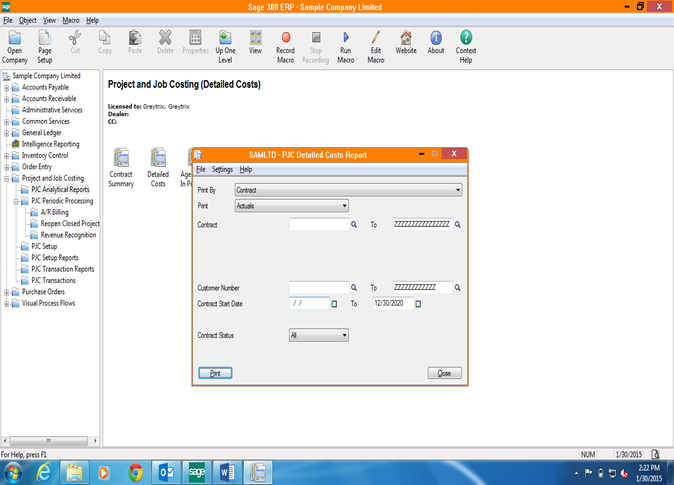 Following are the output of detailed Cost report.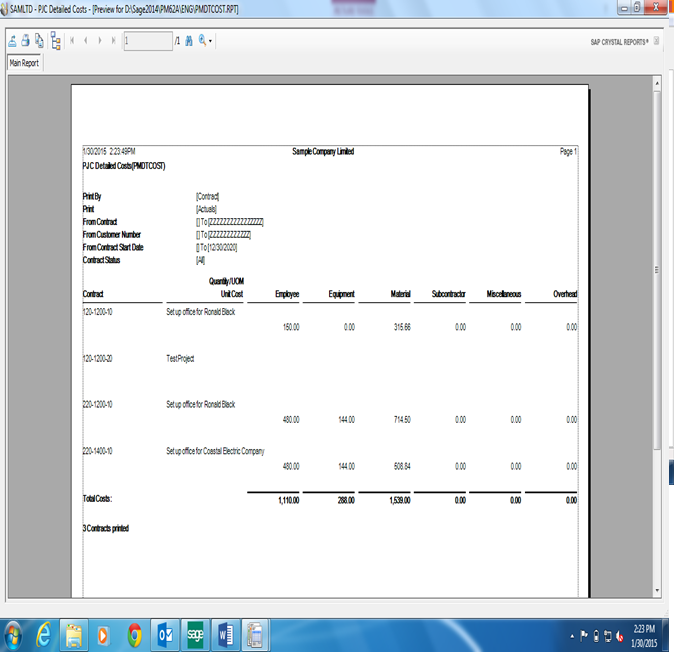 It provides you cost for each project on detail as well on summary level.
Also Read:
1. Default accounting methods of PJC
2. Greytrix TDS with PJC Integration
3. Project/Contract Maintenance in Sage 300 ERP
4. Changing the Contract Level Names
5. Different Costing methods in Sage 300 ERP