GreyMatrix is a very powerful add-on for Sage 300 ERP which helps Apparel industries to manage their business in efficient manner. We all know apparel industry has lots of products like Shirts, T-Shirts, Paints, Sportswear, Jackets, Towels and much more; And all of these products come in a number of sizes and colors. So to maintain the transactions in Sage 300 ERP, we provide GreyMatrix add-on.
New Stuff: Why Use GreyMatrix
We are introducing a new transaction screen in GreyMatrix add-on, as Credit/Debit Note Entry.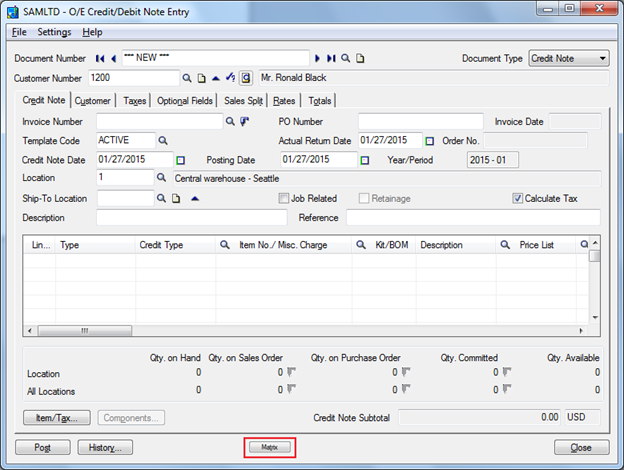 We have provided "Matrix" button on Credit/Debit Note Entry screen of Order Entry module. Other things are same as other transaction which was discussed in our earlier blogs. User just needs to click on matrix button, and it will open the matrix form for the user to enter details for all the items.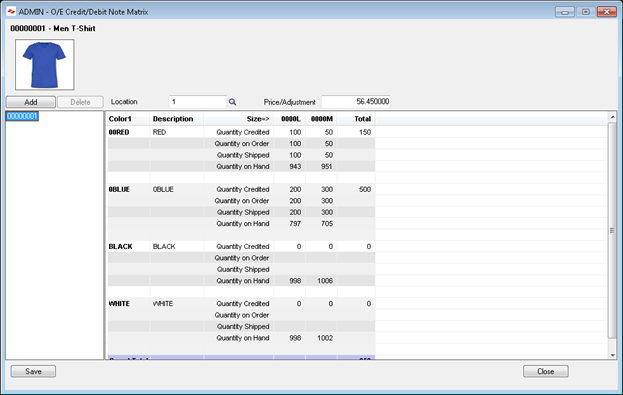 User has to select the QTY to be credited against each item in the matrix as shown in the screen shot. Once it is saved, the user can post the credit note entry.
In this way user can also do the credit note entry in the GreyMatrix module using style items.
Also Read:
1. Allow Non Inventory Item Option in PO
2. Confirmation message in IC Transactions
3. Use as Default option on IC Kitting Items screen in Sage 300 ERP 2014
4. Allow Fractional Quantities in Purchase Order
5.Create GL Batch Option in Sage 300 ERP