With the release of new product update of sage 300 version 2020, new feature has been introduced i.e. multiple contacts screen. In this blog we are going to see how to set this multiple contacts to AR Customer.
New Stuff:- How to install the multiple contacts screen in Sage 300 v2020 PU1
Kindly follow below path which will navigate to AR Customer screen (Contact Screen).
Go to AR Customer >> Open Customer Screen >> Select Any Customer >> click on Contact Tab.
You can see in below screenshot, Additional Provision for Multiple Contacts is been added in contact tab. User can Add primary contact as well as the other contact in the grid below.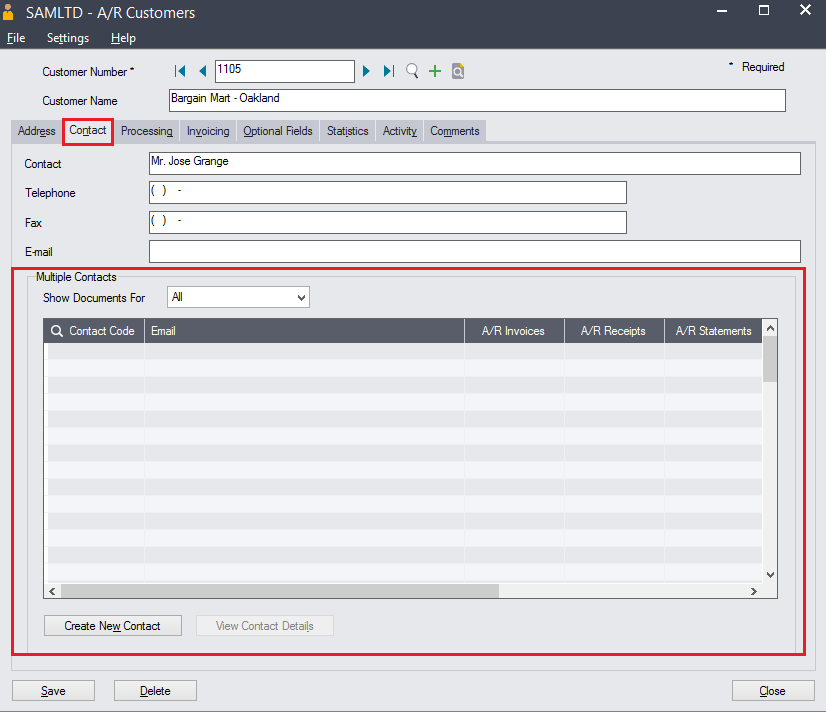 To add multiple contact user need to search and select the Contact Code in a "Multiple Contact" table grid. Here user can attach all the contact which are created in "Multiple Contact" screen.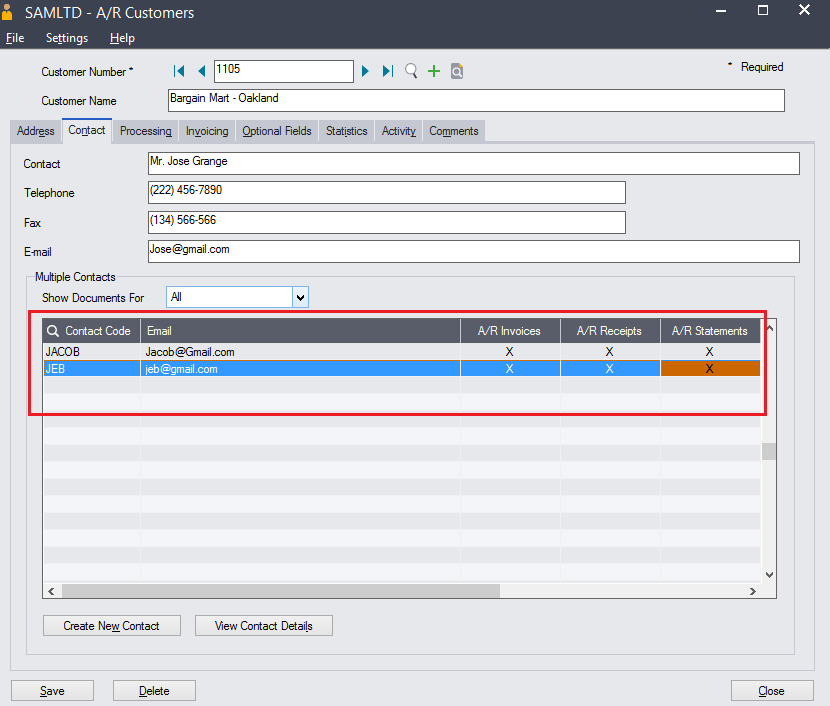 User can View Contact details by clicking on "View Contact Detail" Button, also can Create new contact from AR Customer screen itself by clicking on "Create New Contact" Button.
Using the multiple contact feature user make provision to send Documents (i.e. AR Invoice, AR Receipt, O/E Invoice, Order confirmation doc., O/E Quotes etc.) to contacts email id.
This is how you can set the multiple contact to single customer using the "Multiple Contact" Feature.