Before using any system users should sign in with proper roles, below are the steps to create users and assigning roles in Sage X3 V7.
 New Stuff: How to add Module and Sub module in SageX3 Version 7?

Step 1:
 Navigate to: Administration > Administration >Groups
Crate new Group.
Step 2:
Navigate to: Administration > Administration >Users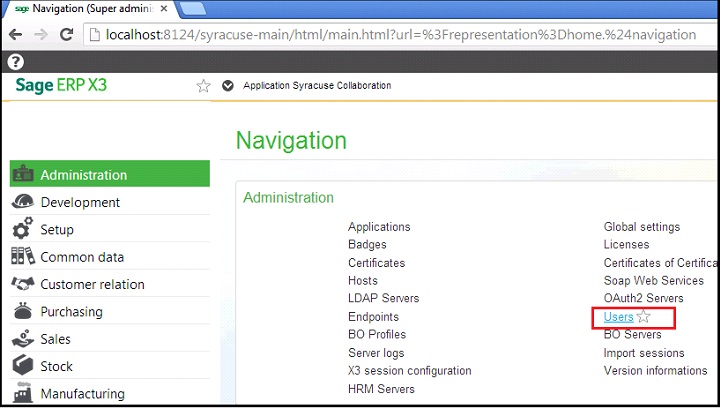 Then click on the '+Create User button present in the right panel of screen. The below screen will appear.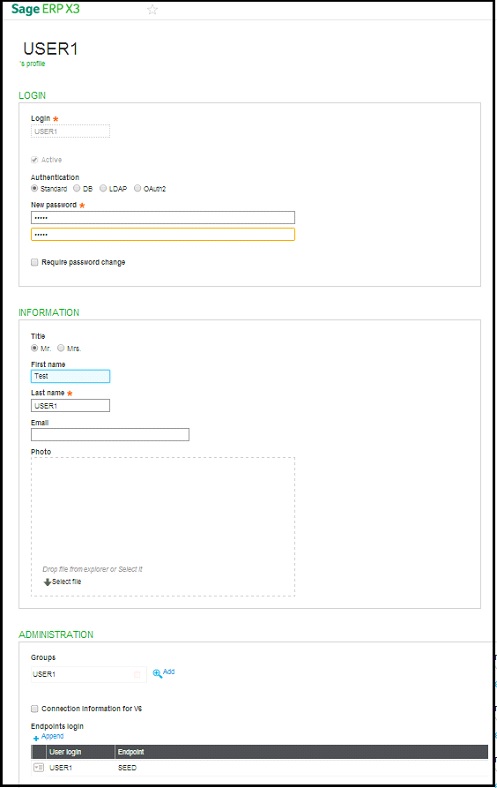 Put the information's mandatory as shown in above screen shot where
Groups: is the field provides a list of groups the user is a member of.
Endpoints login: The list of endpoints a user can connect to be defined at the group level. When a group grants access to an endpoint, any member of the group can have access to the endpoint.
Step 3:
Navigate to: Setup > Users > Users.
Each user must identify themselves by a code when using the software. This menu profile code enables the definition of the tree structure proposed by default to the user. This function profile code is used to define the user's authorizations, function by function, or in bulk. These authorizations are complemented by the user's roles, the user parameter values and the access codes allowed for said user. This information is entered in the tabs of the user record.
Step 4:
Navigate to: Administration > Administration >Role.
Assign roles to user.
Also Read:
1.Find number of users logged in Sage ERP X3
2.Control user access to menu in Sage ERP X3
3.Import Menu Items in Sage ERP X3 Version 7
4.Check the users connected to X3
5.Restricting a user to a specific site