Financial reporting involves the revelation of financial data to company stakeholders, this also helps people to understand the company's performance over a specific period of time.
Normally the Financial reports are extracted Quarterly or Annually basis.
The primary purpose of Financial Reports can be segregated in 2 points:
Since the FR's provide a picture of the financial data of a company, it helps in taking up the strategic decisions effectively.
It also serves the purpose to judge the company's strength and weaknesses and give the management and graph of company's health.
The primary Financial reports which a company looks up to is:
Balance Sheet: A balance sheet gives the entire detail of Assets and any finances made by it or also owned by it. It also gives the idea of the investment made by the company.
Income Statement: Discloses the company's earnings (same as profit loss) over the reporting period.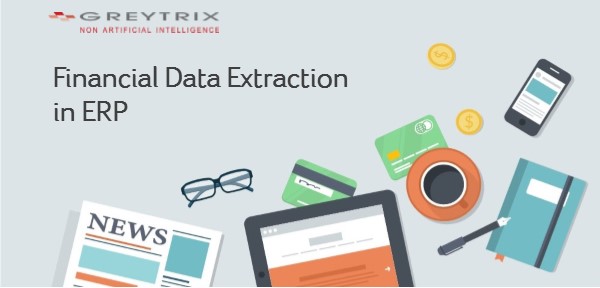 All these FR's are very complex to design using the usual reporting tools and hence it requires some specialized tools which can offer the data to be pulled dynamically as per period, accounts, and dimensions from the entire company.
Such tool is offered by Sage X3 termed as Financial Data Extraction tool. This tool offers inquiries, extractions and reports of those data coming from the accounting.
This tool acts as a report-building tool, which offers the designing of matrix i.e. formatting and editing the row and column content, as well as restricting the content using specific conditions.
Financial Data Extraction (FDE) in Sage X3 works in 3 stages:
FDE Setup Creation
Calculation
Inquiry
FDE Setup: This function is used configure the FDE elements which are related to dimensional and budgetary accounting.
Calculation: As the name suggests this functionality will be used to calculate or update the calculation of a group of tables.
Inquiry: This option makes it possible to display the data as configured and calculated during the first 2 steps of the financial data extractions.
If you are looking for tailor made features to enhance your Sage X3 functionality and experience for your industry, Greytrix would be your right choice.