In some industries where the Company has only one Site which actually store and deliver goods and other sites are only financial sites which manage the payments. i.e the financial sites can be stores and the Storage site is a warehouse where goods are stored. E.g. Car showrooms can be financial sites in different part of state and there will be one warehouse which will store the cars.
Sales flow:
1. Create a Sales order with the sales site as AO011 and ship site as AO012.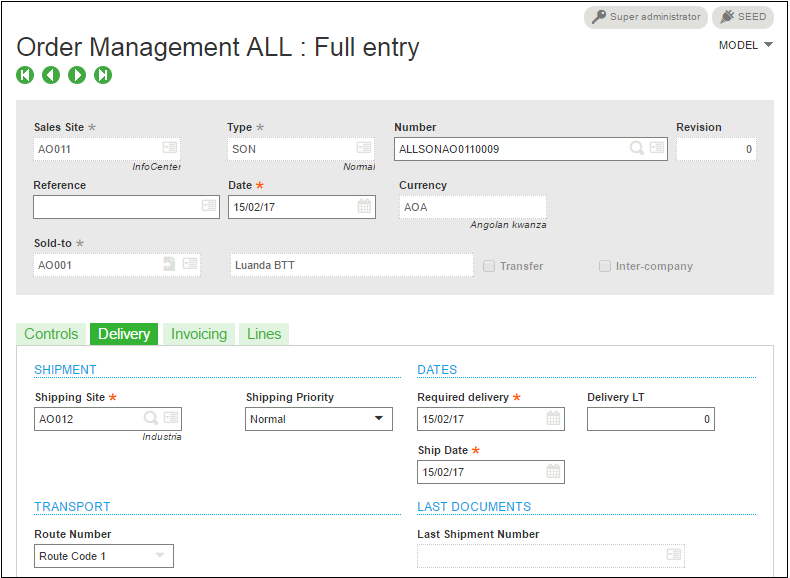 2. Create delivery for the sales order with shipping site as AO012.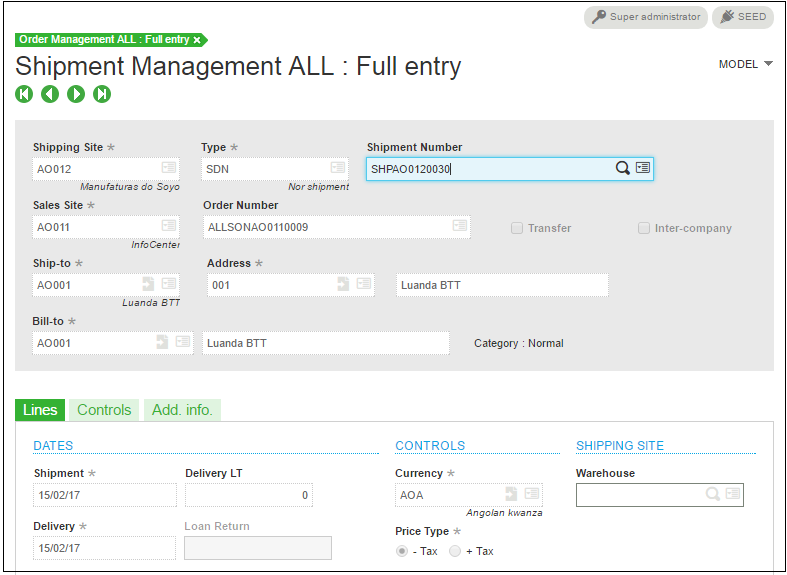 3. Create Sales invoice on the delivery with sales site as AO011.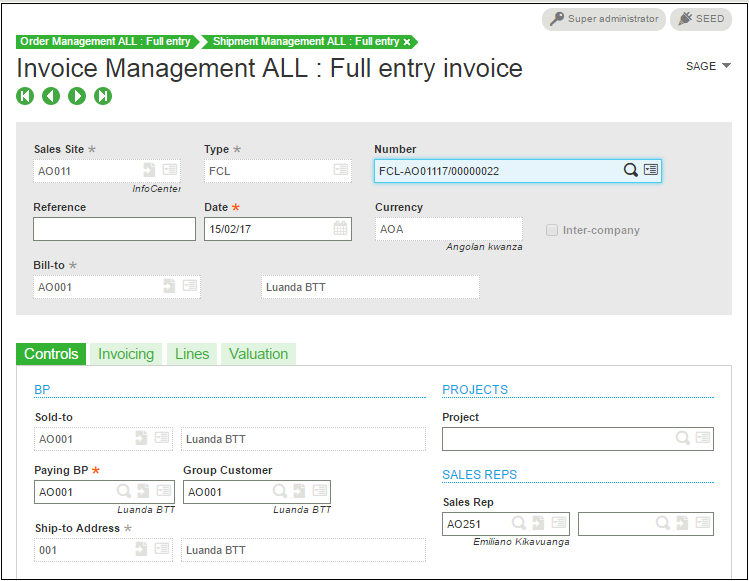 4. Now the Stock is issued from the site AO012.
5. And Invoice cash receipt is made on site AO011.
6. Repeat the above steps for the Sales order site AO013 and Ship site as AO012.
Note:
This way there will be only one site which will do all the stock transactions and other sites will be used for payments/receipts etc.
This process will only work when there is one company and multiple sites in which at least one site is a storage site.
The storage site can be lot, serial & location managed.
About Us:
Greytrix is one stop solution provider for Sage ERP and Sage CRM needs. We provide complete end-to-end assistance for your technical consultations, product customizations, data migration, system integrations, third party add-on development and implementation expertise.
Greytrix have some unique solutions of Sage X3's integration with Sage CRM, Salesforce.com and Magento eCommerce. It also offers best-in-class Sage X3 customization and development services to Sage business partners, end users, and Sage PSG worldwide.
For more information on Sage X3 Integration and Services, please contact us at x3@greytrix.com . We will be glad to assist you.