ERP or Enterprise Resource Planning solutions can help bring all your departments & employees on one single platform which can help optimize, reduce redundancy, remove re-work and manual errors by a major difference due to all being able to do their part of the work in a systematic and proper approved workflows. These workflows are built and based on established, proven acumen to ensure that the flow and habits of the employees are taken into due consideration to assist with easy adoption & usage of the solution for day-to-day business use.
ERP can help to streamline your business activities as now all the departments are on the same platform which can easily help to ensure that the response time for a customer is minimized to the minimum and issue resolution with turn-around time is equal to negligible. This helps to give the customer a quick and detailed resolution or a quick reference to the employee who is in a better position to answer the customer.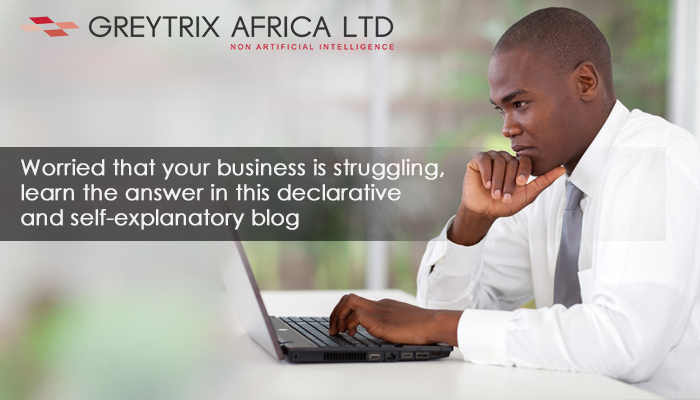 Below are some other issues that ERP implementation can easily address for you:
De-root poor communication methods which are hampering your business
Remove time consuming and repetitive manual data entry and validation tasks
Centralize disparate, standalone software systems which are only native at the department level
Lack of customer feedback or issues at the Sales level
Lack of the holistic view to decision makers to take real-time decisions
ERP implementation can help you leverage the power of technology to unlock the actual potential of your business without having to worry about returns as that is definitely granted with the right technical partner participating in the implementation steps.
Why Greytrix Africa
Greytrix Africa's entire business model exclusively revolves around understanding the requirements and providing business consulting services to SMEs and Large enterprises at the best quality, quickest turnaround time and lowest cost of ownership. We come with an experience and expertise of technical and functional aspects in more than 20+ vertical industries across East Africa and have done several implementation, integration, & customization projects based on user requirements in the past decade for Sage ERP, Sage HRMS and also Sage CRM.