Once a GL Batch is posted permanently then there is no option available to edit the posted batch. Sometimes user may want to check the effect of transactions in Journal Ledger, before posting them permanently in order to avoid any mismatch in transactions or to check whether all entries have been made correctly. In such situations Sage 300 ERP provide an option for temporary posting of GL Batches i.e. Provisional Posting.
Provisional Posting simply means Temporary Posting. In order to user this feature User need to select "Allow Provisional Posting" option in GL Options >> Posting Tab.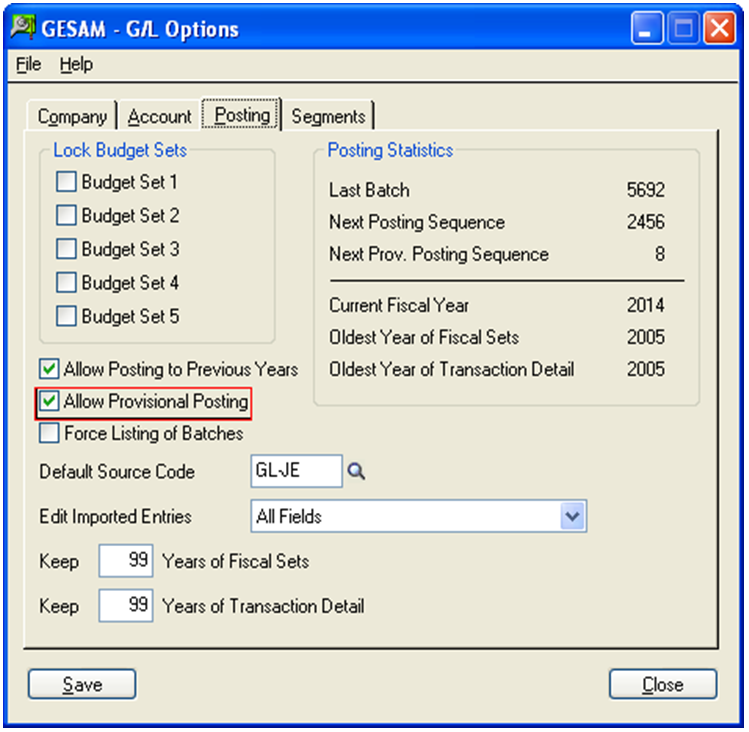 Once the above option is ticked, they can see a new button Prov. Post in GL Batch List UI.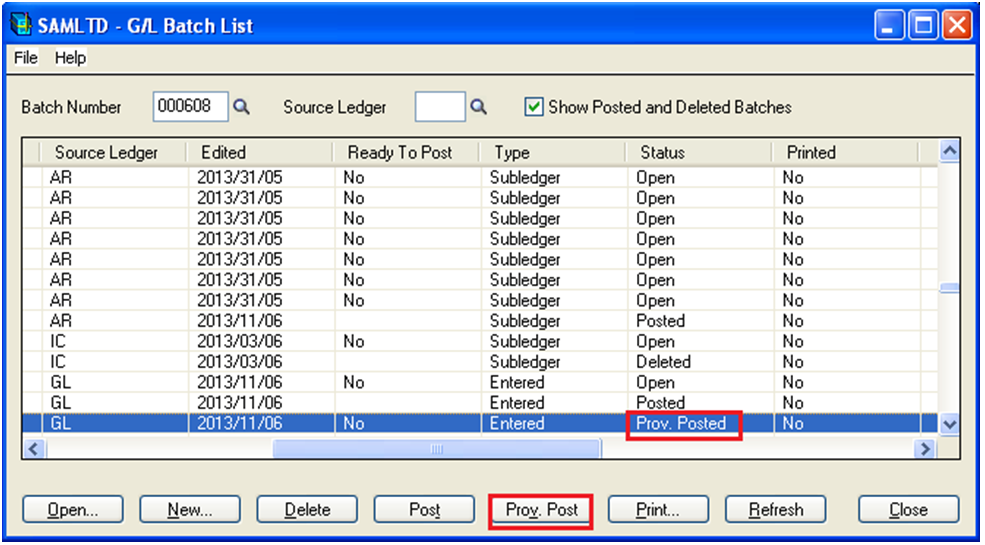 Also Read: Year End process in Sage 300 ERP
Using the Prov. Post button, user can post the batch temporarily and its status shows Prov. Posted. After Provisionally posting the batch, user can edit  and again post it either provisionally or permanently.
In case user want to provisionally post all batches or a range of batches, they can do the same from GL Transactions >> Post Batches.

This feature become useful especially when you are doing period end adjustments etc. to ensure that you have entered all transactions correctly before post them permanently.
Related Posts:
1. Propagating Optional Field Value from Posted AR Invoice into GL Entry in Sage 300 ERP
2. Restrict users access of GL Accounts in Sage 300 ERP
3. Replace Optional Fields in GL Accounts of Sage 300 ERP
4. Exclude Inactive Accounts option in GL Chart of Accounts Report of Sage 300 ERP