In our previous blog, we had discussed about "Back to Back PO OE module for Sage 300 ERP". Going further, we will now discuss about reporting in Back to Back PO OE module, which shows outstanding orders corresponding to their PO Receipts.
As discussed earlier in the previous blog, users can directly create a PO Order from OE Order and can commit the PO received quantity directly to OE Orders. While doing the OE and PO transactions, users may want to check which PO Orders and PO Receipts were created by OE orders and what is the status of the quantities. So with the help of Outstanding Orders report, users can get an idea of the data they are looking for. The only thing that the users have to do is enter 'From' and 'To' order numbers in the window.
New Stuff: Over Receipt Stock Report in 3 Way PO Matching for Sage 300 ERP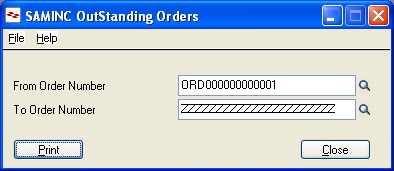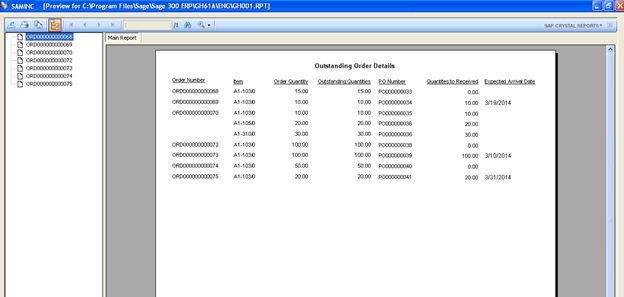 The Outstanding Orders' report will print Order Numbers, Item Name, Order Quantity, Outstanding Quantities, PO Number, Quantity to be Received and Expected Arrival Date. In this report users will get a clear idea like, the inventory shipped for a particular order, number of items needed to be shipped, items are yet to be received for a particular order, expect date of arrival of items so that it can be communicated to the customer, etc.
Also Read:
1. Auto Revise Quote Number in Sage 300 ERP
2. 3 Way Matching PO Receipt
3. Greytrix Document Numbering Series for Sage Accpac ERP
4. Auto Generate Document Number in GL Clearing module for Sage 300 ERP