An item status report, as the name suggests is used to report (print) the status of the inventory items in detail according to the options selected from the image of the form given below:
Inventory control  -> I/C Stock Control Reports -> Item Status.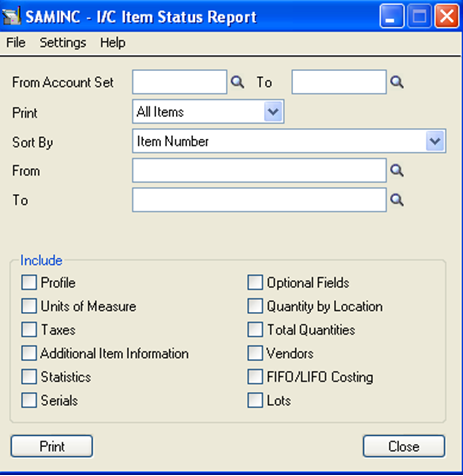 The items whose status is to be printed can be categorized in terms of account sets. Items belonging to a specific account set would be printed if the "From Account Set" to "to" option is selected or else items of all the account sets would be printed.
Consider you need a quick-reference list of item information such as quantities on hand or the names of suppliers. You should also print a new copy for your files after adding, deleting, or changing item records.
You can print either all, active or inactive items belonging to the account sets if specified: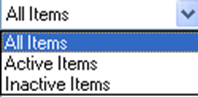 Just not to cluster your report you can even classify it according to the active or inactive items.
The items can be sorted by:


Any of the above options could be useful to classify the item exactly the way you want it to be, be it according to the specific item's colour or how dangerous it is.
This form gives an option for the users to include from the following options to print: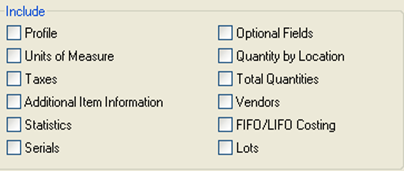 An item status report will look like this after filling up the necessary details: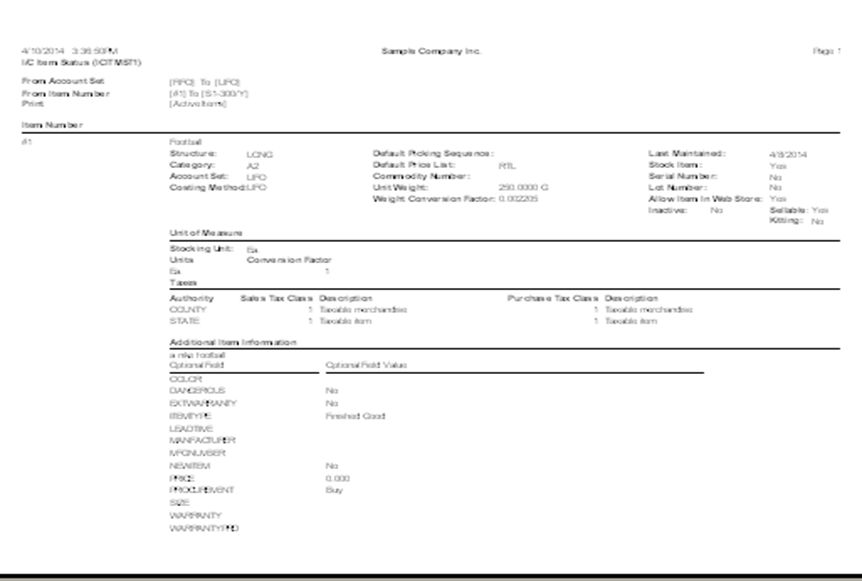 Above is the item status report from account set FIFO to LIFO from all the items in the inventory sorted by the item number including the optional fields, profile, units of measure, taxes, quantity by location, total quantities, additional item information, vendors, statistics, LIFO/FIFO costing, serials, lots.
We hope detailed information provided here helps you to know the status of the items in your inventories.
Also Read:
1. Populate Items on Order Entry Screen using Template Code.
2. Set Up Non Stock Items in Sage 300 ERP
3.Manufacturers Item Number in Sage 300 ERP
4.Export Items with Criteria on Optional Fields
5.Assign Unique Serial Number to Individual Items in Inventory Control Module of Sage 300 ERP