In our last blog post on Configuration of Price List Code, we have discussed how to set the price list for different items. In this blog post, we will talk about how we can use different item description for Items in sage 300 ERP.
New Stuff : Tax Rates in Sage 300 ERP
Sometimes, while doing business on large scale with global customers, you may come across a situation where the Item description should be in the terminology which is used by customers with same price list code to whom you are selling your product. This description will occur on the order and invoice you are entering for the customer. That means you can translate the description for Orders, invoices and price list to different languages.
In Sage 300 ERP, in inventory control module you can set the Description for item according to their price list. Go to Inventory Control–>I/C Items and Price list–>I/C Item Pricing.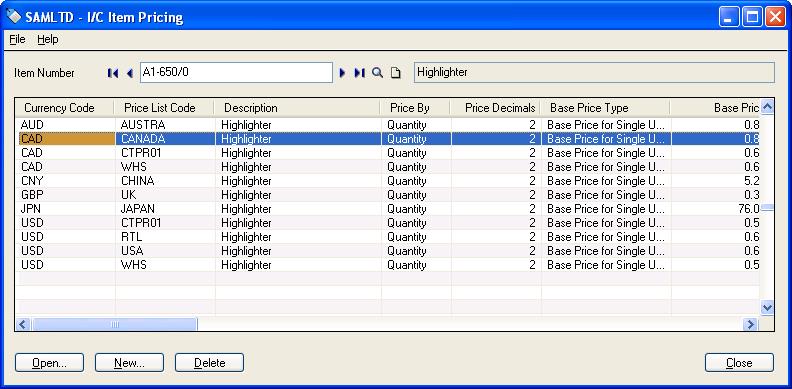 Let's take an e.g. if your organization is selling Item "A1-650/0"  and you want that for Customers with Price list code "USA" and  Currency "USD"  Item description should be "Highlighter U650" then you need to set the description for the same in Item Pricing for that item.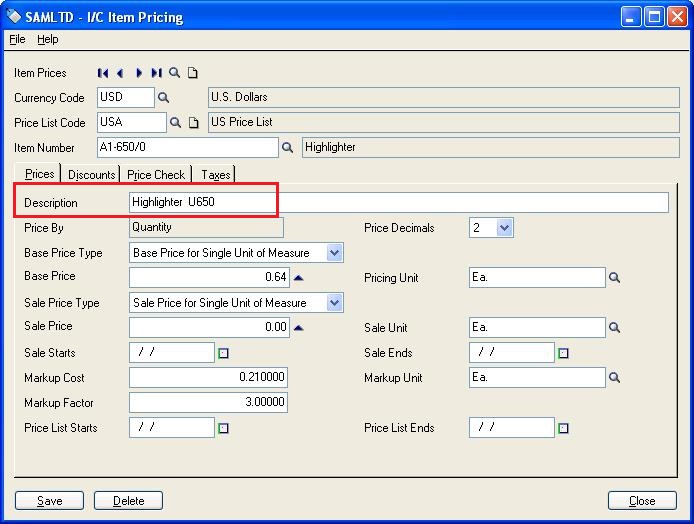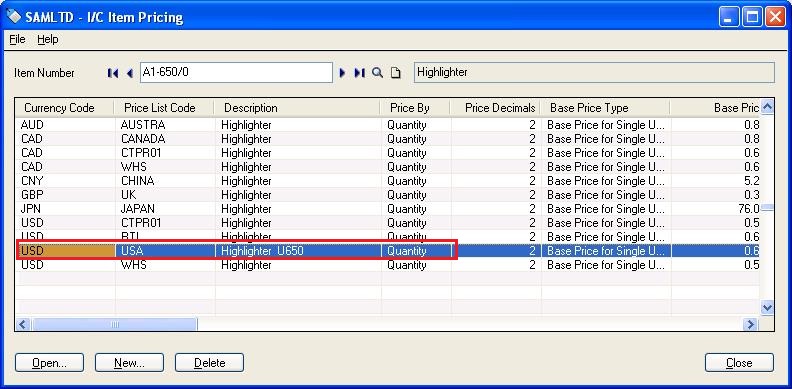 Now when you will enter the sales order for Item "A1-650/0" and Customer with "USA" price list then item description will be overwritten with Item Pricing description set.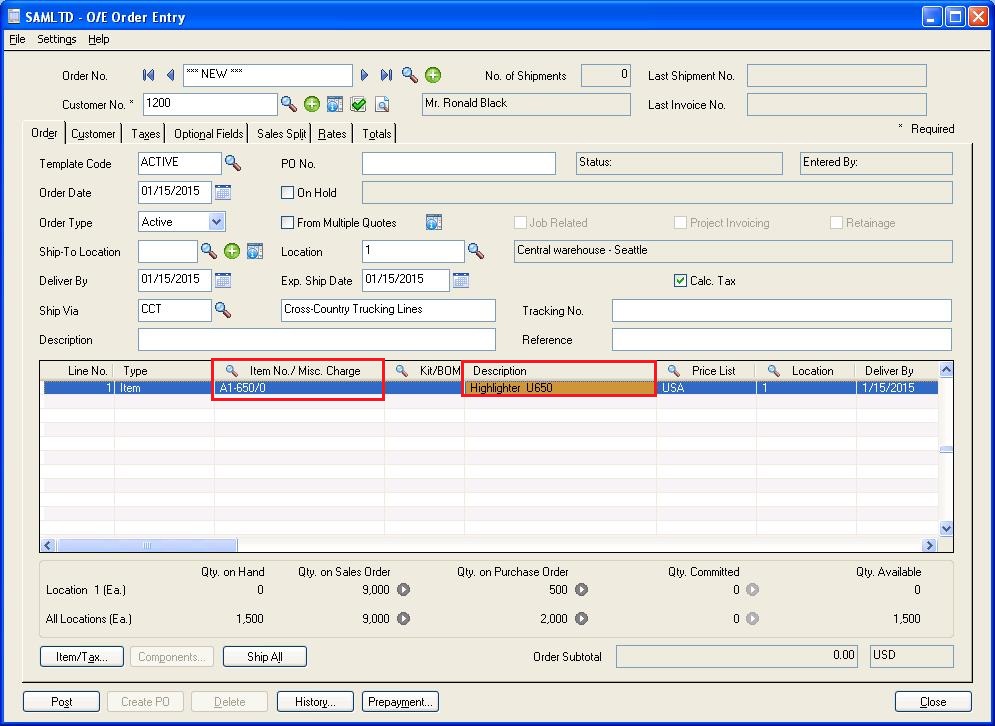 Note: The Finder in Inventory Control and Order Entry always uses the description from the 'I/C Items' screen and not one which is set for Price list code.
This way, you can set item description for inventory item as per the customer's price list in sage 300 ERP.
Also Read :
1. Populate Items on Order Entry Screen using Template Code
2. Generate BOM and Kitting items on the fly from Order Entry screen in Sage 300 ERP
3. Sellable and Non-sellable items in Sage 300 ERP
4. Sort Items by Picking Sequence In Order Entry Screen
5. Track the cost of Items those are issued for Free