Inventory is the total amount of goods or materials stored in store or stockyard or factory. Factory managers or store keepers should be aware of the total stock available for sale and which are out of stock or expired for proper handling of customer / vendor orders.
This feature is extremely useful in pharmaceutical, chemical, food and other industries which deal in perishable / lifesaving items.
New Stuff: How to compare Accounts Receivables Report from Sage 50 US (Peachtree) to Sage 300 ERP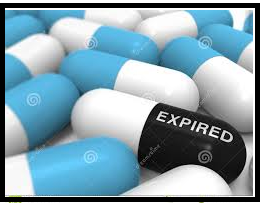 Here, we will see how stock expiry date can be maintained in SAGE 300 ERP. Restricting use of an item can be achieved in SAGE 300 ERP using Serialized and Lot Inventory. You can ensure that the expired items are not available for Invoicing. Use the following screen:-
Navigate to Inventory Control -> I/c Setup ->Options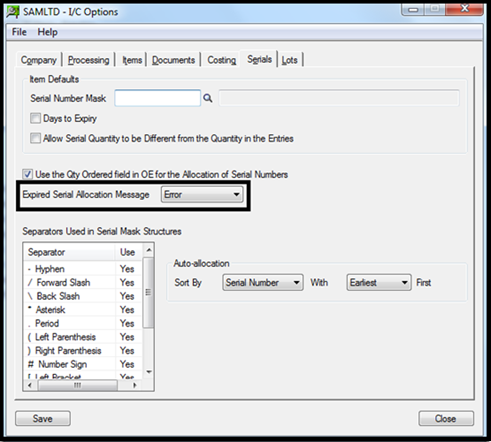 Select the Expired Serial Allocation Message as error/ warning in the Serials tab in the above screen.
Next go to Inventory Control -> I/C Items and Price lists -> Serial Numbers
In this screen, select the serial number for which the expiry date has to be mentioned. Specify the date in the Expiry date field as shown below:-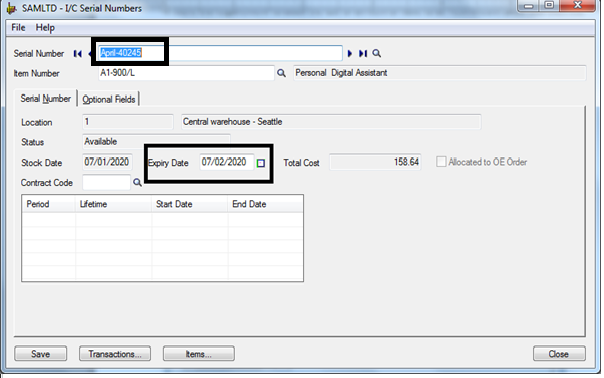 To know how this would work we can make an Order as shown below:-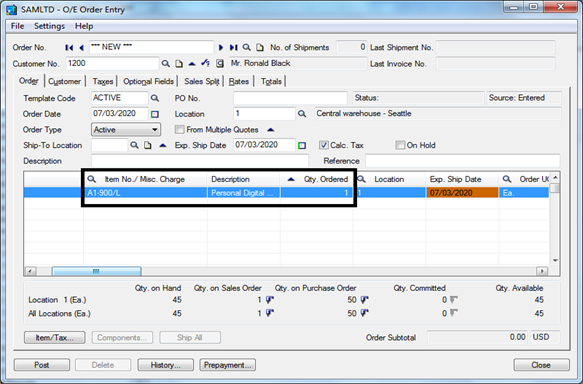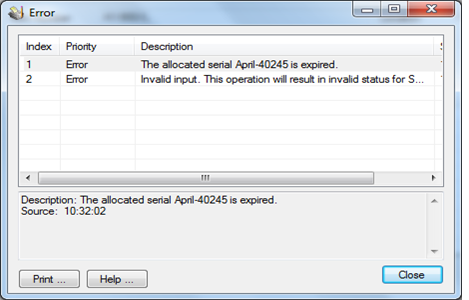 To see which serial numbers have been reserved for upcoming orders, print the Reserved Stock report using the I/C Serial Numbers Report screen.
Also Read:
1. How to allocate a Serial and Lot number at Order Entry screen in Sage 300 ERP
2. Serial/Lot Number Stock Report
3. Different Costing methods in Sage 300 ERP
4. Warranty Tracking in Sage 300 ERP
5. Confirmation message in IC Transactions