Many of the fresh users are not used to the application, in such cases there might be minor or major errors, because of this human error, the entire process gets disturbed. One of the field user must take care is the Deposit date at receipt entry screen.
The deposit number at the receipt entry screen is the number printed on deposit slips and The Deposit date is the date you deposit receipts for a particular deposit number at the bank. Accounts Receivable module assigns the batch date as the default date for this field, but you can change the date.
So special care should be taken at two instances:
1) While Creating batch (Deposit date can be changed until and unless batch is unposted) &
2) While posting the batch one must cross check the deposit date in this case, because once the batch is posted user may not be able to change, as the field gets freeze.
The reason why the selection is important because one can face problem while reconciling bank account. It goes as follows:
If the user selects the Deposit date of future/next month and the receipt entries are of present month
For E.g. JUNE is a future/next month and MAY is present month please refer the screenshot.
New Stuff: Shippable Backorders Report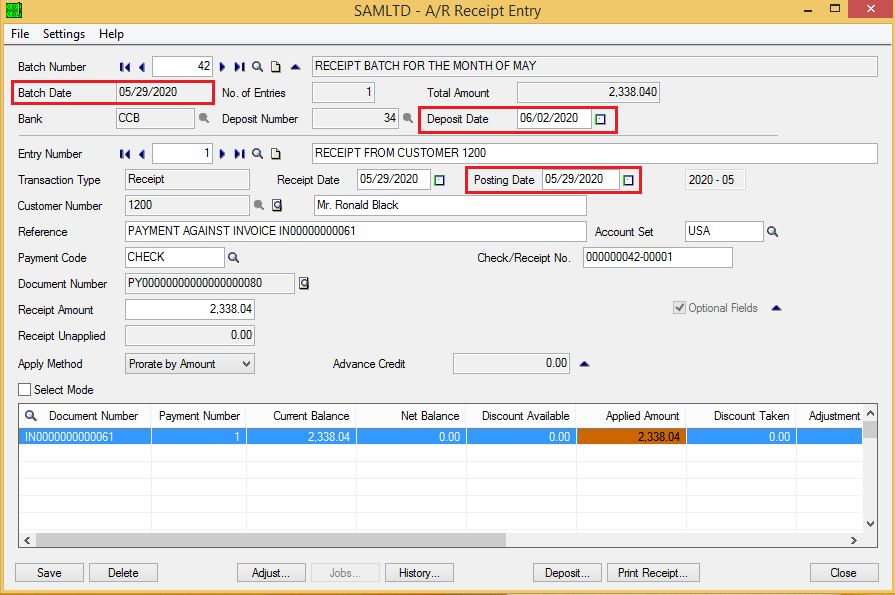 As you can see in the screen shot The BATCH date, RECEIPT date and POSTING date are same i.e. 29th MAY, 2020
Now when the user try to reconcile bank account for the month of May, it won't match and will appear the As OUT OF BALANCE BY for the month of MAY.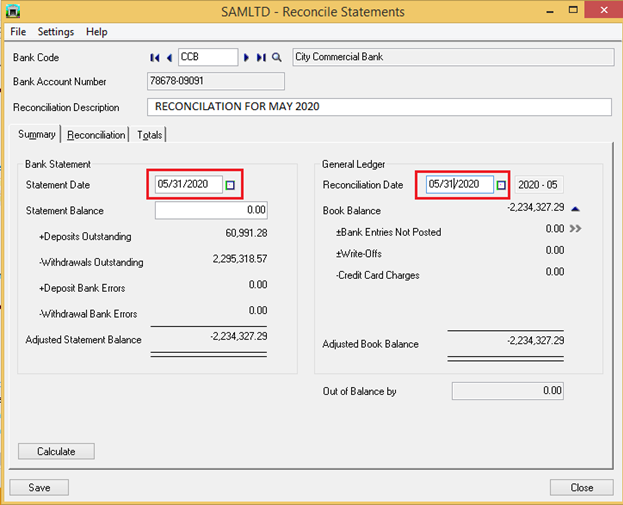 In the above screen shot the statement date and reconciliation date is 31st May 2020 and as we proceed further for calculation to match Bank statement and General ledger.
The following mentioned Receipt entry won't get captured because the deposit date selected is of 2nd June 2020.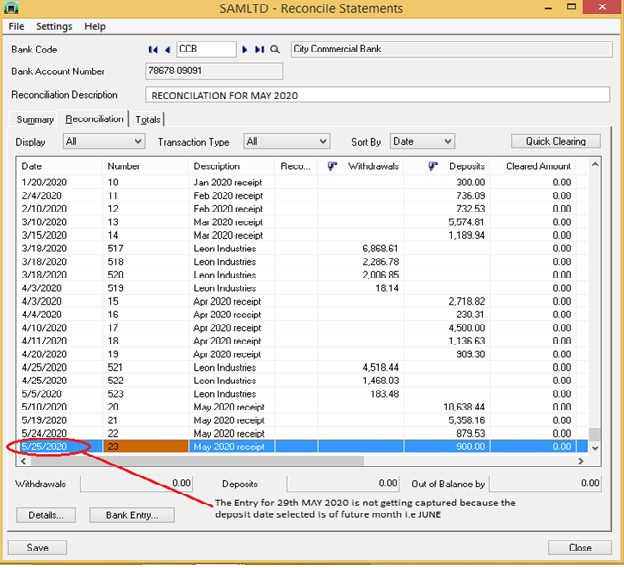 Now if we select the reconciliation date for 2nd June 2020 in Reconcile statement the particular entry gets captured.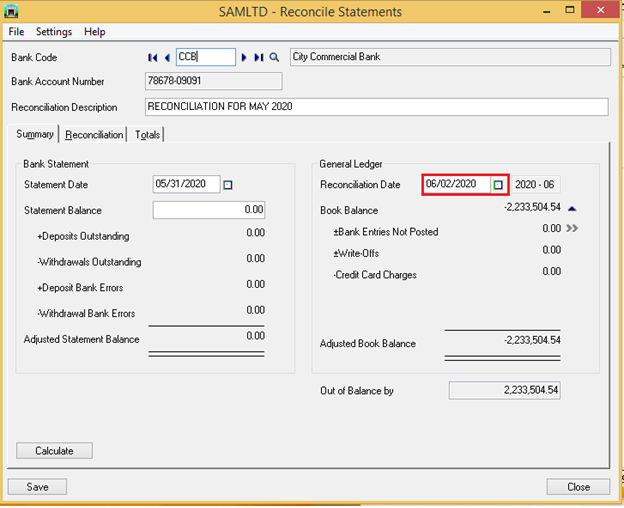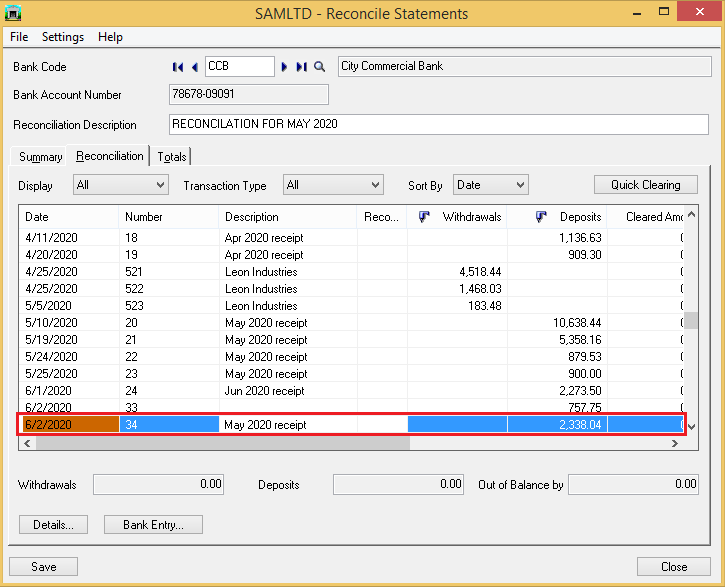 For reconciliation of bank, users have to enter reversal of those entries which are posted for the month of MAY but have deposit date of JUNE.
There itself, the reconciliation for the month of May will be Reconciled.
Also Read:
1. New Features in Accounts Receivable Module of Sage 300 ERP 2012
2. Defaulting Detail Tax class to 1 in Account Receivable in Sage 300 ERP
3. Default settings for Receipts in Account Receivable in Sage 300 ERP
4. Bank Reconciliation Status Report
5. Bank Transfer Entry In Sage 300 ERP