Document Numbering is a module that helps set numbering for required transactions as per our requirements. This module auto assigns document number based on the segment structures defined in the masters. We have seen in detail about the use and also about the configuration part in our previous blogs related to Document numbering Module. What we have not particularly seen before is the numbering patterns on IC Transfers screen.
Usually the IC transfers Numbering method works on the 'From' Locations of IC transfer transaction documents as required. But in customized cases, the Transit transfers and Transfers can be customized to work on 'From' locations and IC Transit receipt on 'To' Locations.
New Stuff: OE Credit – Debit Import routine
This concept will get simplified with below snaps:
1. Numbering on IC Transit Transfer set on Location AUCK.


2. Numbering generated as required on IC Transit Transfer
Location AUCK is been set as a parameter used for Numbering Purpose.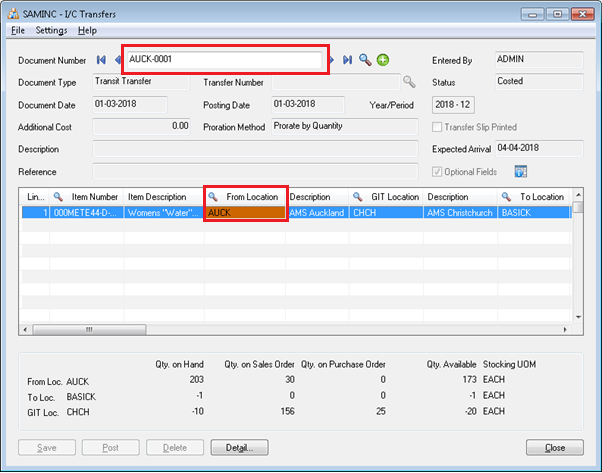 This numbering structure and pattern is also applicable to IC transfers Transaction.
Now, In IC Transit Receipt, 'To' location will be used as a segment for numbering purpose instead of 'From' Location.
3. Numbering on IC Transit Receipt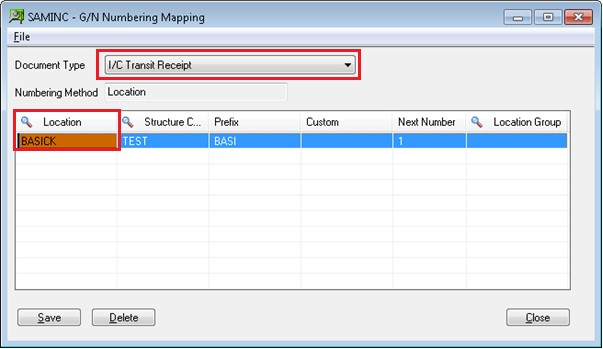 4. Numbering generated on IC Transit receipt based on TO Location instead of From Location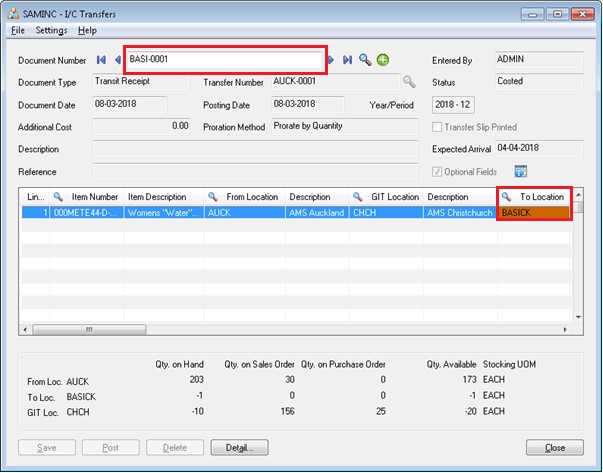 Hence, concluding, numbering works on different parameters on single IC transfers screens as required,
IC Transfers – From Location
IC Transit Transfers – From Location
IC Transit Receipts – To Location
Also Read:
1. Document Numbering for AR Misc. Receipt
2. Why Use Document Numbering
3.Create Numbering series on Third Party Module (PW Module) using Document Numbering Add-on
4.Generate Single series for AR Receipt/Prepayment/Unapplied Cash/Miscellaneous Entry using Document Numbering
5. Set Document Numbering for Sage 300 ERP on the combination of Account Set and Location