This is a useful set up for Inter-Company transactions. In order for it to work correctly set up a unique collection that is for both suppliers and customer postings.
Set up a new Payment Attribute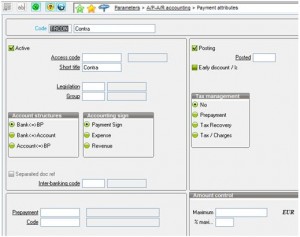 Note that the Accounting sign is set as Payment Sign and that the "Posted" field is left blank. This allows flexibility in the entry transaction.
Set up a new Payment Entry Transaction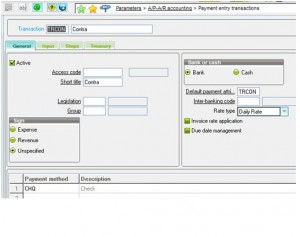 The important part of this is the "sign" which is set as Unspecified. This allows us to choose at the time of posting whether the net result is a payment or a receipt.
Create a new Payment/Receipt
During the creation of the transaction, you will have to choose whether this is a receipt or a payment (revenue or expense).


The left list will allow you to see both purchase and sales invoices and will match them just as normal

Creation and Posting are then just as a normal transaction. You can go through the Journal created for the payment.